Marengo Asia Hospital Super Speciality Hospital inda

Marengo Asia Hospital Super Speciality Hospital is the largest stand-alone private sector hospitals in Delhi and the range of services offered at Marengo Asia Hospital make the Hospital a force to reckon with in the field of Super Speciality Tertiary Healthcare.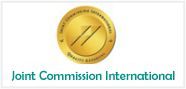 The Hospital has a capacity of 700 beds with dedicated 125 critical care beds, 17 modular operation theatres equipped with the most modern medical diagnostic and & therapeutic equipments, to name a few Triology Tx Linear Accelerator with cone beam CT for Radiation Oncology, Cyber-knife VSI, 128 Slice 3D CT Scan, 1.5 Tesla MRI, Flat panel combo Cath Lab with 3D reconstruction, Ultrasound with 3D and 4D imaging and dual head Spect CT with variable angle Gamma Camera and the latest generation PET-CT.
Centres of Excellence with the best in clinical skills and latest technology

Marengo Asia HospitalCancer Centre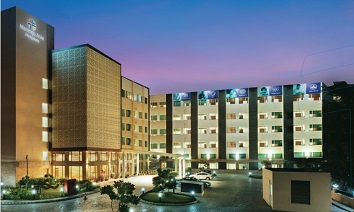 Marengo Asia Hospital Cancer Centre (BLKCC) is the most comprehensive cancer care centre in the entire region with a focus on holistic approach to cancer treatment. With more than 100 dedicated beds, ultra modern equipments and organspecific specialist teams, the Centre is a preferred choice for comprehensive cancer care.
The Centre uses the latest treatment modalities in management of cancers with chemotherapy, targeted therapies and hormonal therapy. All cases requiring surgery are diagnosed and investigated by surgical teams streamlined into and specializing in organ specific services viz. Head & Neck Oncology, Breast Oncology, Gynae-Oncology, GI Oncology, Uro-Oncology, Thoaracic Oncology and Paediatric Oncology etc.
Marengo Asia Hospital Super Speciality Hospital is the proud home to Cyber-knife VSI ® – Asia's first and world's seventh installation of its kind. The Cyber-knife VSI is a Whole Body, Robot Guided, Radio Surgery System which offers the miraculously accurate and precise Radiosurgery for even in-operable tumors – such as tumors in the lung, relatively inaccessible areas of the brain, spine and prostrate. The system offers extremely accurate non-invasive and painless treatment to the patients.
In addition, the Centre has installed the latest generation PET CT Scan to aid accurate diagnosis and treatment of a multitude of diseases. Besides the Cyber-knife VSI , BLKCC's Department of Radiotherapy has the latest Trilogy Tx Linear Accelerator, offering state-of-the-art IGRT, IMRT, 3DCRT, Stereotactic RT and High Dose Rate Brachytherapy.

Marengo Asia Hospital Centre for Bone Marrow Transplant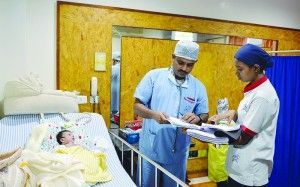 BLKBMT is a stand alone dedicated facility, equipped with ultra-modern infrastructure and internationally trained, widely experienced faculty. The Centre is supported by state-of-the-art laboratory services and transfusion services, along with a fully equipped radiation oncology unit with facility for total body irradiation.
The Centre offers both allogenic and autologous transplant using bone marrow, peripheral blood stem cells and cord blood stem cells for various benign and malignant disorders like Thalassemia, Aplastic Anaemia, Leukemia, Lymphomas, Multiple Myelomas and Advanced Paediatric Solid Tumors. BLKBMT has to its credit more than 500 transplants within a short span of few years, including India's first Multiple Donor Bone Marrow Transplant.

Marengo Asia Hospital Heart Centre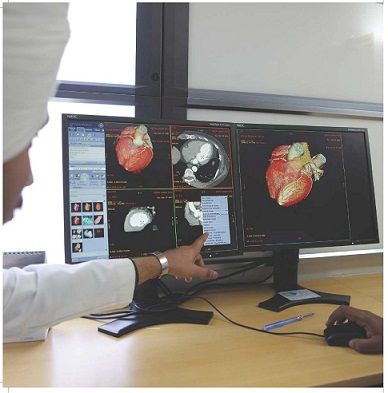 Marengo Asia Hospital Heart Centre has received the Prestigious Lumen Global award for the best response in acute heart attacks for its effective practices. Marengo Asia Hospital is amongst few centres offering Minimal Invasive Bypass surgeries in the region and most cardiac bypasses are total arterialrevascularisation, off pump surgeries, making the Centre at-par with the best in the world.The Department has a team of highly experienced and qualified faculty providing 24X7 Interventional Cardiac Services, such as Coronary Angioplasty and Stenting (PCI) and Primary PCI for acute myocardial infarction. The Department routinely performs complex cardiac procedures like Mitral-valvuloplasties, Permanent Pacemaker Implantation, Cardiac Resynchronisation procedures, AICD (Implantable Cardioverter-Defibrillator) Implantation and procedures for congenital ailments such as Coarctation of Aorta, Stenting and PDA closure.
The Centre offers full range of non-invasive and advanced diagnostic services including Ambulatory Blood Pressure Monitoring, HUTT, CTC Coronary Angiography as well as Nuclear Scans for Cardiology. The Division of Cardio-Thoracic and Vascular Surgery is an established centre for Coronary Bypass Surgery (CABG), Valve Replacement, Valve repair, Aortic root and Aneurysm surgeries. The Department also offers options such as Endovascular Revascularization, AV Fistula Construction, DVT Treatment, Peripheral Bypass procedures and Peripheral Angioplasty.

Marengo Asia Hospital Centre for Neurosciences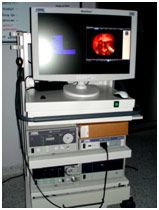 Marengo Asia Hospital Centre for Neurosciences provides comprehensive evaluation and therapeutic services to a wide range of conditions like Stroke, Brain Hemorrhage, Backache, Spinal Disorders, Neuro – Oncology, Epilepsy and other neurological ailments. The department is equipped with advanced neuro-diagnostic services including EEG, EMG, NCV for the evaluation of a multitude of neurological conditions to provide accurate diagnosis and treatment of even the most complex cases.
The advanced neurosurgical centre offers surgical treatment for a wide variety of ailments such as head injuries & trauma, brain tumors, hydrocephalus, arterio-venous malformations and aneurysms. The Centre has one of the most experienced team of interventional neurosurgeons for immediate and potentially life saving procedures for stroke and related neurological emergencies.
The minimally invasive neuro-spine surgery program is one of the few in the country offering most advanced solutions to the neuro-spine patients. In addition, the Centre offers minimal invasive treatment for disorders like Disc Prolapse, Spinal Tumors, Spinal Fixation and Pituitary Tumors as well.

Marengo Asia Hospital Centre for Orthopaedics and Joint Reconstruction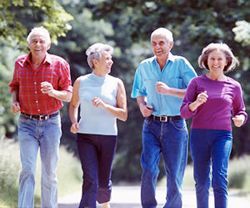 The Centre for Orthopaedics and Joint Reconstruction is organized in various sub-specializations for the treatment of disorders of the musculo-skeletal system (muscles, bones & joints). The Hospital offers dedicated services for Trauma and General Orthopaedics, Spine Surgery, Sports Medicine and Joint Reconstruction including Minimally Invasive Surgery (MIS) for Total Knee Replacement, Total Hip Replacement, Hip Resurfacing, Unicondylar (Partial) Knee Replacement as well as Replacement of Shoulder and Elbow joints.
The Centre regularly carries out arthroscopic procedure for sports and other injuries, limb salvage surgeries for Bone Tumors and reconstruction surgeries for deformities. The centre has a dedicated team for the treatment for spinal ailments including Minimal Invasive Spine Surgery (MISS), Mobilization Solutions and Spinal Fusion procedures, delivered using some of the most advanced techniques and technologies in this field.

Marengo Asia Hospital Centre for Renal Sciences

Marengo Asia Hospital Centre for Renal Sciences has a dedicated unit with most advanced dialysis machines and offers round the clock service with facility for Continuous Renal Replacement Therapy (CRRT) for hemo-dynamically unstable patients and Continuous Ambulatory Peritoneal Dialysis. Isolation rooms dedicated to Hepatitis B & C patients are at par with global standards.
The Department of Urology and Kidney Trasplant is equipped with latest diagnostic and therapeutic facilities like Uroflowmetry, Ultrasound, Doppler, Lithotripsy and Holmium Laser, etc. The Department has dedicated suites for endoscopic procedures ensuring quality treatment as well as complete privacy and comfortable surroundings Kidney Transplant.
Success Story of a Gymnast after Hip Replacement Surgery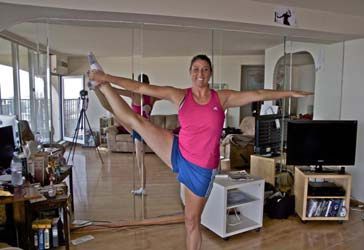 I just wanted to let you know how things are going with my new hip. I've been discharged from PT and have started seeing a personal trainer. Both my PT and trainer are amazed at what I am able to do after my hip replacement in India. I also am thrilled.
I am stronger than I was before and twice as determined to keep things going the right direction! I'm biking,swimming, using the elliptical machine, and about 2 times a week doing a short run on the treadmill.
THANK YOU SO VERY MUCH FOR GIVING ME MY LIFE BACK

Refer a Patient
Write to us for a Free No Obligation Opinion and Treatment cost Estimate from Top Doctors at Marengo Asia Hospital Hospital in India

Please Email your medical reports to us at
[email protected]
or
[email protected]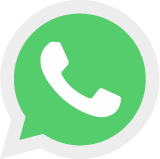 Or you can take a picture of the medical reports with your phone camera and send to us by Whatsapp on +91 98 9999 3637
Response assured in max. 24 Hours.
We help you get FREE Expert Opinion from Top Doctors at Best Hospitals in All Major Cities in India.
New Delhi
Mumbai
Bangalore
Hyderabad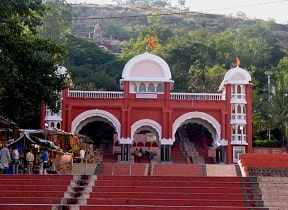 Pune
Mohali
Frequently Asked Questions
Get Expert Opinion from India's Best Doctors.
WhatsApp Consult Now