Wockhardt Hospital in India

Wockhardt Hospitals Limited is a chain of specialty hospitals in India under the Wockhardt Group. With over a decade of experience since inception, Wockhardt Hospitals is committed to provide you with the best medical services in the country and is known for offering a comprehensive and world-class care. It has all the assets that make it the best, in-fact one of the foremost hospitals in the country.As a hospital, all efforts are dedicated and committed to the creation of patient value.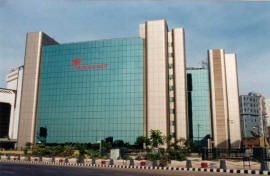 Wockhardt Hospitals, India, currently operates the Wockhardt Hospital & Heart Institute, Bangalore, Wockhardt Hospital & Kidney Institute, Kolkata and Wockhardt Hospitals, Mumbai.Since then, these hospitals have become centres of excellence in their respective fields, and draw patients not only from their cities, but also from surrounding states and even neighbouring countries. Wockhardt Hospital is planning to set up additional five super-specialty hospitals in the next three years, of which three will be at Mumbai and one at Bangalore. All these will have modern and world-class facilities.
---

Wockhardt Hospital & Heart Institute India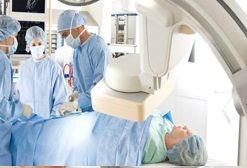 Heart Care is a complex field that requires a range of preventive care, screening, advanced diagnostic tests, invasive and non-invasive procedures, postoperative management, cardiac rehabilitation, and a full range of surgical programmes.
For over two decades, Wockhardt Hospitals has dedicated it's services in the field of cardiac care in India and can proudly claim the spot of the market leader in heart care in India. The proficiency, precision and skill of our cardiac services demonstrate our pioneering contributions in this field. In our yesteryears, this included the world's first conscious off pump coronary artery bypass surgery. Wockhardt Hospitals will pursue its commitment to lead in the dominion of cardiac care and continue to be the most sought after destination for patients not just in India but also from across the world. Since 1990, Wockhardt Hospitals has successfully treated thousands of heart patients and successfully performed a number of cardiac procedures and surgeries. Our Cardiac team is strengthened by an accomplished full time and visiting team of over 50 cardiologists and cardiac surgeons who provide the Wockhardt legacy of excellence in all our hospitals.

Medical Specialities
Brain & Spine Care
Digestive Care
Kidney Transplant Surgery
Nephrology & Urology
Obstetrics and Gynaecology
Paediatric and Neonatology
Endocrinology
Oncology
Bariatric Surgery
Dental Clinic
Liver Transplant Surgery

Bone & Joint Care
Bones and joint problems are extremely common and are a major cause of reduced activity and disability. These problems can range from congenital deformities, fractures, diseases such as various types of arthritis, to degenerative conditions.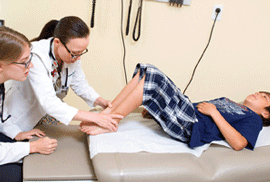 Wockhardt hospitals is among the country's premiere hospitals specializing in the care of the musculoskeletal system. We are dedicated to providing compassionate care to our patients. We benefit from the varied knowledge and skills of all of our surgeons enabling us to provide comprehensive orthopedic care.
Bone and joint care is one of our core specialties. The bone and joint program at Wockhardt Hospitals makes it a center for excellence in orthopedics with highly skilled clinical expertise. Our Hospitals provide cutting-edge diagnostic and operating facilities such as computerized navigation, imaging and treatment in orthopedics. This helps in accurate fixation of implants and joint replacement. A comprehensive support of Rheumatology Services makes it a complete program. Also, application of Minimal Access Surgery minimizes the extensive drawbacks of surgery, reducing hospital stay, blood transfusion and results in faster recovery.
---
What People say About Us

Son of Dora Okosodo from Nigeria, talks about the successful surgery his mother underwent at Wockhardt Hospitals, India. Dora Okosodo with her son, travelled all the way from Nigeria to Wockhardt Hospitals, South Mumbai for her spine surgery. Ms. Dora was on wheel chair and was unable to move since 2007. Her son talks about the excellent care that his mother has received under Dr. Ajay Bajaj, Neuro-spine Surgeon, and his team. Her legs regained enough strength now and she was successfully able to walk

Dora Okosodo From: Nigeria
Write to us for a Free No Obligation Opinion and Treatment cost Estimate from Top Doctors at Wockhardt Hospital in India

Please Email your medical reports to us at
[email protected]
or
[email protected]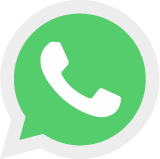 Or you can take a picture of the medical reports with your phone camera and send to us by Whatsapp on +91 98 9999 3637
Response assured in max. 24 Hours.