Wockhardt Hospital in India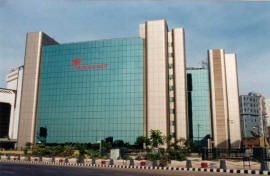 Wockhardt Hospitals Limited is a chain of specialty hospitals in India under the Wockhardt Group. With over a decade of experience since inception, Wockhardt Hospitals is committed to provide you with the best medical services in the country and is known for offering a comprehensive and world-class care. It has all the assets that make it the best, in-fact one of the foremost hospitals in the country.As a hospital, all efforts are dedicated and committed to the creation of patient value.
Wockhardt Hospitals, India, currently operates the Wockhardt Hospital & Heart Institute, Bangalore, Wockhardt Hospital & Kidney Institute, Kolkata and Wockhardt Hospitals, Mumbai.Since then, these hospitals have become centres of excellence in their respective fields, and draw patients not only from their cities, but also from surrounding states and even neighbouring countries. Wockhardt Hospital is planning to set up additional five super-specialty hospitals in the next three years, of which three will be at Mumbai and one at Bangalore. All these will have modern and world-class facilities.