Columbia Asia Hospital in India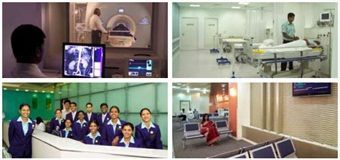 Hospitals set up its premiere state-of-the-art, optimum-sized, and multi-specialty community hospital in Bangalore in 2005. Bangalore has seen the advent of another super-specialty hospital Columbia Asia Referral Hospital to provide tertiary care for patients in the first quarter of 2008. These hospitals integrate evidence-based, internationally-benchmarked medical practices with modern technology while delivering the highest quality patient care. The organization is one of the first to enter the country through the foreign direct investment (FDI) route. As a part of its development strategy Columbia Asia has set-up hospitals in other major Metro cities in India like Delhi and Kolkata.

Cardiology and Interventional Cardiology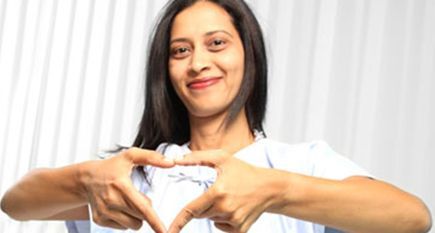 Department of Cardiology at Columbia Asia Hospital – Palam Vihar, Gurgaon offers preventive, diagnostic and therapeutic services for cardiac and vascular diseases. The department has highly qualified and skilled cardiologists with expertise in various cardiac procedures. The consultants practice evidence based medicine and follow international protocols which enables good outcomes.
The Hospital offers round the clock services for cardiac emergencies and related cardiac problems. The cardiology department is backed by diagnostic services such as cardiac CT, radiology and laboratory services.

Orthopedic and Joint Replacements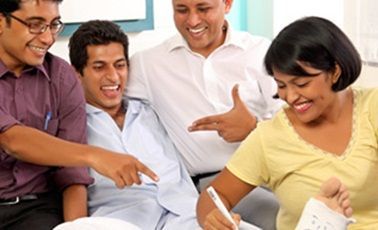 The Department of Orthopedics and Orthopedic surgery at Columbia Asia Hospital – Palam Vihar, Gurgaon offers diagnostic and therapeutic services for the management of disorders of bones, joints and associated structures. The team of highly qualified and experienced surgeons are known for their skill in performing joint replacement surgeries and keyhole surgeries.
The services offered include medical and surgical care for bone and joint problems resulting from injuries, infections, nutritional or metabolic disorders. Hip and knee replacement surgeries, treatment for degenerative disc disease leading to disc herniation (slipped disc) are performed with extremely successful outcomes in a dedicated operating room. Children with genetic diseases, aberrations in growth, development and age related degenerative processes are also treated by the department. Orthopedic surgeons are part of the trauma team that is available round the clock to treat polytrauma patients.
The department is supported by a radiological suite with X-ray and imaging facilities. Physiotherapy and rehabilitation services are available to restore the health and functional abilities of people after spinal cord disorders and injuries, amputation, joint replacement, sports injuries, fractures and ligament injuries.

Medical Oncology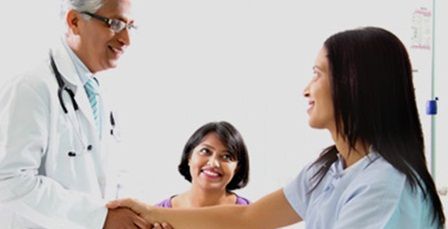 Columbia Asia Hospital – Palam Vihar, has a team of doctors who provide medical care for patients with solid organ tumors and blood related cancers. The consultants are highly qualified and have been trained at some of the best institutes in the world. The hospital provides the highest standards of care, where consultants practice evidence based medicine and follow international treatment protocols.
The hospital offers screening and investigation for various cancers along with chemotherapy. chemotherapy is provided as a daycare service in majority of the cases and central lines (Chemo-ports) are placed to enable pain free and uninterrupted chemotherapy.
The department provides care for a wide range of malignancies in both adult and pediatric patients. Procedures in children are done under sedation to minimize pain and anxiety, with appropriate monitoring. Patient and family are involved in discussing treatment options, which are tailor made for each patient. Cancer management is multidisciplinary and frequent meetings with associated consultants are arranged to help the patient understand the treatment plan better. The main focus is on organ conservation surgery to improve quality of life without affecting the chances of cure.

Neurology in India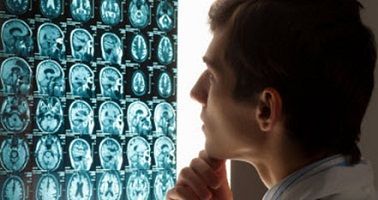 Department of Neurology at Columbia Asia Hospital – Palam Vihar, Gurgaon offers round the clock, comprehensive diagnostic and therapeutic neurology services. The Neurology team is highly qualified, experienced and manage patients as per internationally accepted, evidence based protocols. The team handles regular outpatient neurological problems as well as neurological emergencies like acute ischemic strokes, intracranial bleeds (traumatic and non- traumatic), neuromuscular emergencies, neuro-infections and status epilepticus.
The neurology consultants are the leaders of the stroke team that also comprises of neurologists and neurosurgeons trained in acute stroke care. The procedures offered are intravenous, intra-arterial and mechanical thrombolysis, intracranial and extracranial cerebral vessel angioplasty and stenting, decompressive craniectomy for large infarcts, evacuation of the intracerebral clots using penumbra device and stereotactic evacuation of the intracerebral clot.
The department of neurology is supported by well equipped Neuro intensive care unit facilities like invasive intra cranial pressure monitoring and bedside Electro Encephalo Gram (EEG) for monitoring and managing critically ill patients with neurological illnesses. Neurologists are experienced to administer botulinum toxin injections in various movement disorders and spasticity.
See What People Say about us?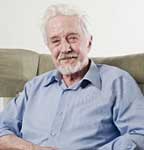 "I was suffering from hip joint pain for the past few months. It was diagnosed as osteoarthritis of the hip and I was asked to undergo Hip Replacement surgery. My friend suggested me to go to India for this surgery which I later agreed was the best advice. The surgery was successful and I can now walk comfortably and even play with my grandchildren. I could not have managed even a step without your staff's Excellent care. I am very happy with the Surgeon, physicians and their expertise. All staff nurses and doctors are very attentive. Always available, kind and considerate. My stay was very comfortable. Will recommend for sure. Your Case Managers are very personable and professional. Would recommend to others. I thanks and God bless you for giving me a new life."

Mr. D. Smith From U.K – Hip Replacement