Narayana Health Hospital

We are headquartered in Bengaluru, India, and operate a national network of hospitals in India with a particularly strong presence in the southern state of Karnataka and eastern India, as well as an emerging presence in western and central India. Our first facility was established in Bengaluru with approximately 225 operational beds and we have since grown to 57 facilities1 with 5,442 operational beds2 as on Jan'16, through a combination of greenfield projects and acquisitions. We believe our "Narayana Health" brand is strongly associated with our mission to deliver high quality and affordable healthcare services to the broader population by leveraging our economies of scale, skilled doctors, and an efficient business model.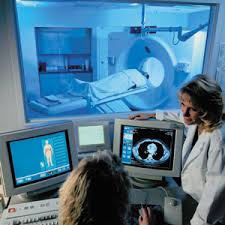 In aggregate, our centres provide advanced levels of care in over 30 specialties, including cardiology and cardiac surgery, cancer care, neurology and neurosurgery, orthopaedics, nephrology and urology, and gastroenterology.
Includes 56 facilities in India and the 1 facility in the Cayman Islands operated by our associate company, HCCI.
Includes facilities and beds across hospitals that are owned, operated, leased and managed, and the 101 operational beds and 104 capacity beds facility in the Cayman Islands operated by our associate company, HCCI

Surgical Oncology
Experienced team of surgical oncologists at NH ensure surgical removal of the tumour at the site of occurrence. The patients are explained on the process involved in surgery and the recuperation time. Nutritionists and rehab specialists support the patient during the process of recovery. Reconstructive surgeons work on the restoration of the appearance of the body based on the condition of the patient.

Neurosurgery
Department of neurosurgery caters to patient with a wide variety of neurosurgical problems.
Our mission is to provide top-notch treatment of neurosurgical disorders at affordable costs.
Neurosurgery division is equipped with state-of-the-art operating rooms, dedicated neurosurgical intensive care unit and also has established neuro-rehabilitation program for post-operative patient care.
The team consists of senior consultants with expertise in various dimensions of advanced micro-surgical techniques are backed with an experienced and qualified support staff team.

Cardiology – Paediatric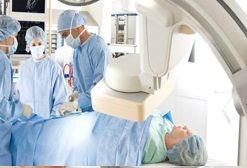 Cardiac Sciences at Narayana Health specializes in all streams of cardiology including Interventional Cardiology, Electrophysiology and Paediatric Cardiology. We have with us renowned cardiac specialists who perform amongst the World's Largest Number of Heart Surgeries and Interventional Cardiac Treatment. Innovative techniques and super – specialists give patients (both adult and children including new borns) the advantage of superior therapies and preventive care for disorders of the heart and vascular system (blood vessels).
Narayana Health brings to the table an unparalleled children's heart health division in the country. Children from over 76 countries suffering from congenital heart problems come here for treatment, which includes Non-invasive Diagnostics, Cardiac Catheterisations and Cardiothoracic Surgeries.
Complex, wide ranging Pediatrics Interventions including Device Closures and Valvuloplasties in various Congenital Heart Defects are performed across various age groups including neonates.
---

Urology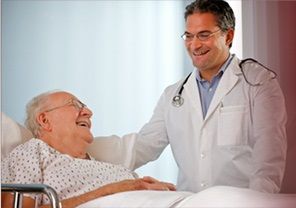 Urology is a surgical super specialty dealing with ailments of genital & urinary system in male and female. It is one of the most varied branches of surgery, encompassing diseases of kidneys, bladder and prostate to include incontinence, impotence, infertility, cancer and reconstruction of the genito-urinary tract and encompasses patients of both sexes and all ages.
Over the last 20 years, urology has become one of the most innovative surgical specialties. Urologists use traditional surgical methods, but have also pioneered the most modern high-tech, fibreoptic and endoscopic techniques (sometimes called minimally-invasive surgery). Urology is one of the first specialties to use "keyhole" surgery and still retains the most comprehensive array of minimally-invasive techniques for patients. The doctors here at Narayana Health are leaders in handling all urological conditions such as stone disease, birth defects, infections, tumors, obstruction of the urinary system, prostate enlargement, infertility, erectile dysfunction, urinary incontinence, kidney transplantation, etc. The department performs over a thousand operations in a year and treats over 10, 000 patients on an out-patient basis.
We are one of the few centres in the country which offers highly specialised tests such as video urodynamics for patients with neurological disorders and template prostate biopsy for patients with suspected prostate cancer who have had repeated negative prostate biopsies.