Max Super Specialty Hospital New Delhi : India's Most Respected Hospital Group
Our vision is to deliver world-class healthcare with a service focus by creating an institution committed to the highest standards of medical & service excellence, patient care, scientific knowledge and medical education. We have set ourselves the mission of creating unparalleled standards of medical & service outcomes. Our aim is to be a care provider of first choice, be the principal choice for physicians, and be committed to follow ethical practices.
Recognition, Awards, Certifications, Accreditations
NABH Accreditation for Blood bank.
NABH – Accreditation by National Accreditation Board for Hospitals . Quality Council of India – ISQUA , UK Accredited.
NABL – Clinical Laboratories Accredited by National Accreditation Board for Laboratories.
ISO 9001:2000 & ISO 14001:2004.
Max Cancer Super Specialty Hospital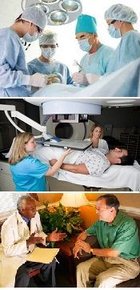 Max Cancer Institutes provides most advanced and holistic cancer care. All cases are first reviewed by a team of our experts from Surgical Oncology, Radiation Oncology, Medical Oncology and related disciplines come together in the Tumor Board meetings to form a customized/ joint decision on the treatment plan. This way, hidden costs and multiple inter-departmental visits are curtailed.
Adherence to the latest international cancer treatment protocols.
Superior Cancer treatment technology – Max Healthcare is the first facility in northern India to acquire Novalis Tx for IMRT/ IGRT, Radiosurgery, SRS/SRT. The centre is also equipped with facilities for Brachytherapy.
Complete Cancer Care: Right from cancer screening, early detection, multi-disciplinary treatment to rehabilitation.
A wider range of medical resources to draw from, with our multi-super speciality back-ups.
Unique synergy with Neurosciences for Brain Tumors-We are the first cancer care Institution in Asia to have the Intraoperative MRI BrainSUITETM, integrated with Novalis Tx Radiosurgery, which gives us a unique advantage in treating cancers related to the brain.
Max Heart & Vascular Institute
From diagnosis to treatment and recovery, the institute provides a wide array of comprehensive tertiary care through its eminent team of Cardiologists and Cardiovascular surgeons. The hospital is equipped with avant-garde technology, digital flat panel Cath labs and state of the art operation theatres. Apex tertiary level coronary services are provided by on site medical consultants trained to handle acute MI. The institute boasts of preventive care services, advanced diagnostic services including a 64 slice CT scanner and comprehensive nuclear medicine facilities.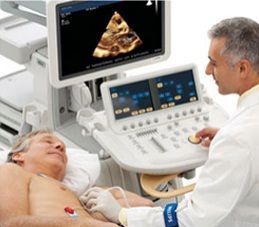 Services and Technology
Non Invasive Cardiology and Diagnostics.
Clinical Cardiology.
Invasive and Interventional Cardiology (including peripheral vascular interventions).
Electrophysiology, Pacemaker and Arrhythmia Services.
Cardiac Surgery including Paediatric Cardiac Surgery.
Acute MI services with Control Command Centre.
Nuclear Diagnostic Services.
Variable Angle Dual Head Gamma Camera.
64-channel CT Scan.
Emergency Response and Management Systems-Advanced Cardiac Life Support Ambulances.
Max Institute of Orthopaedics & Joint Replacement
Max Institute of Orthopaedics & Joint Replacement Surgery is a state-of-the-art specialised healthcare facility designed to provide the highest levels of professional expertise and patient care. With our intention of "early mobilisation, minimal discomfort", we provide a comprehensive range of treatment for patients undergoing Knee Replacement Surgery, Hip Replacement Surgery, Spine surgery , Sports Injury treatment or any other orthopaedic surgery. Every patient is tended to by a multi-disciplinary unit.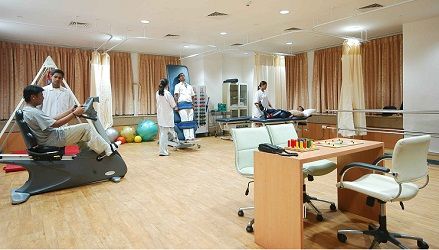 Services and Technology
Computer Assisted Joint Replacement Surgery (CAJRS).
Total Knee and Hip Replacement Surgery.
Rotating Platform for High Flex Knee (RPF).
Articular Surface Replacement Hip Surgery (ASR).
Traumatic Orthopaedic Management.
Locking Compression Plate for Trauma Surgery.
Max Institute of Neurosciences
Highest levels of professional expertise and leadership in all major disciplines of neurosciences through an integrated team of neurologists and neurosurgeons dedicated to provide total patient care. The institute boasts of high-end technology, including the first integrated Brain SUITE (most advanced neuro-surgical operating room with high field MR), the first of its kind in Asia-Pacific. Max Institute of Neurosciences is backed with a team of highly qualified neurosurgeons and is fully equipped to perform procedures like Spine Surgery, Brain tumour surgery, Disk replacement surgery, Endovascular Neurosurgery and more.
Brain SUITE IMRI – 1ST IN ASIA PACIFIC
Reference centre for Siemens Brain lab.
Latest Flat Panel DSA Lab with 3D Technology.
Zeiss Pentero Microscope.
Isocentric C Arm.
---
See What People Say about us?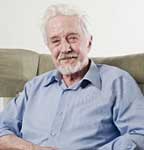 "I was suffering from hip joint pain for the past few months. It was diagnosed as osteoarthritis of the hip and I was asked to undergo Hip Replacement surgery. My friend suggested me to go to India for this surgery which I later agreed was the best advice. The surgery was successful and I can now walk comfortably and even play with my grandchildren.
I could not have managed even a step without your staff's Excellent care. I am very happy with the Surgeon, physicians and their expertise. All staff nurses and doctors are very attentive. Always available, kind and considerate.
My stay was very comfortable. Will recommend for sure. Your Case Managers are very personable and professional. Would recommend to others. I thanks and God bless you for giving me a new life."

Mr. D. Smith From U.K – Hip Replacement
Write to us for a Free No Obligation Opinion and Treatment cost Estimate from Top Doctors at Max Hospital in India

Please Email your medical reports to us at
[email protected]
or
[email protected]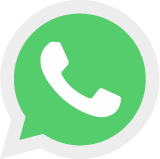 Or you can take a picture of the medical reports with your phone camera and send to us by Whatsapp on +91 98 9999 3637
Response assured in max. 24 Hours.
WhatsApp Consult Now