Fortis Hospital– India's Most Advanced Healthcare Group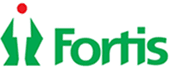 Fortis Healthcare Limited is one of the leading chain of Hospitals in India which are benchmarked to International standards – achieving quality through the relentless adherence to the protocols observed in some of the world's leading hospitals. At Fortis Healthcare we have assembled the finest talents in medicine, be they doctors, nurses or technicians, and even management professionals across a wide spectrum. Enabling them to deliver the highest quality of healthcare are state-of-the art facilities and support infrastructure at each of our hospitals.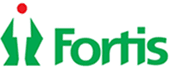 Cancer Hospital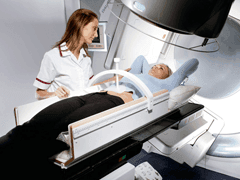 India's leading Cancer Hospital s with state of the art technology and clinical talent. Adherence to patient centric processes like mandatory Tumour Board evaluation by a team of oncologists , Evidence based treatment plans , High standards of personal care with compassion and emotional support to patients and companions for faster recovery really sets it apart from others.
The Fortis Group follows standardized operating system called FOS (Fortis Operating System) which ensures that patients visiting different hospitals of the group experience a similar standardized level of service every time. To offer a quicker diagnosis to all the patients, the hospital information system incorporates an Electronic Patient Record or Picture Archiving & Communication System.
Seamlessly integrated care system and top class team of doctors trained in the best centres in UK, USA & Europe – Strategic Collaboration with Albert Einstein College Medicine , New York
World's First Open PET CT 32 slice per second for superior cancer diagnosis
World's Most Advanced Radiation Therapy – Trilogy HD with Rapid Arc – 8 times faster than any other Radiation Therapy System, Sub Milimeter accuracy provides maximum impact on cancer cells.
You are in safest hands at Fortis Cancer Hospital and are assured of world class medical & patient care services in India. Top notch Cancer Specialists trained in US, UK, Europe, Japan and India are working as part of the team our medical team. You'll have the comfort of high-quality, personalized care given by highly trained and experienced Cancer care professionals.

Fortis Escorts Heart Hospital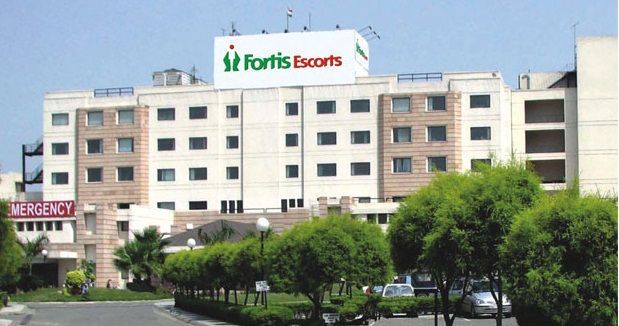 The largest private cardiac hospital in Asia Pacific region, Fortis Escorts Heart Institute has set benchmarks in cardiac care with path breaking work in heart surgery over the past 25 years. Today, it is recognised world over as a centre of excellence providing the latest technology in Cardiac Bypass Surgery, Interventional Cardiology, Non-invasive Cardiology, Pediatric Cardiology and Paediatric Cardiac Surgery. The hospital is backed by the most advanced laboratories performing complete range of investigative tests in the field of Nuclear Medicine, Radiology, Biochemistry, Haematology, Transfusion Medicine and Microbiology.
Fortis Escorts Heart Institute has a vast pool of talented and experienced team of doctors, who are further supported by a team of highly qualified, experienced & dedicated support staff & cutting edge technology like the recently installed Dual CT Scan. Currently, more than 200 cardiac doctors and 1600 employees work together to manage over 14,500 admissions and 7,200 emergency cases in a year. The hospital today has an infrastructure comprising of around 285 beds (it currently enjoys 100% occupancy rate), 5 Cath Labs besides a host of other world-class facilities.

Fortis Hospital – Orthopedics, Bone & Joint Surgery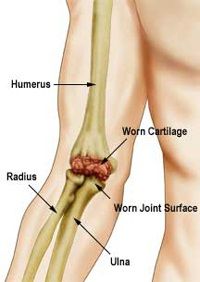 Fortis Hospitals provides the state-of-art treatment for a variety of Orthopedic conditions at par with the best international standards. Our dedicated Operation Theatres are built to International standards where high-end procedures and minimal invasive surgeries are routinely performed.
Infrastructure
1. Laminar flow systems to minimize the risk of infection.
2. State-of-art Computerized Navigation Equipment.
3. State-of-art implants are used such as high flexion implants.
Super Specialty Orthopedic Services
Joint replacements : Comprehensive services for patients who need replacement of hip, knee, elbow or shoulder joint.
Arthroscopic surgery : Key hole surgery for disorders of knee and shoulder.
Trauma and complex Fracture corrective surgery.
Pediatric Orthopedic Surgery.

Fortis Hospital – Minimally Invasive Spine Surgery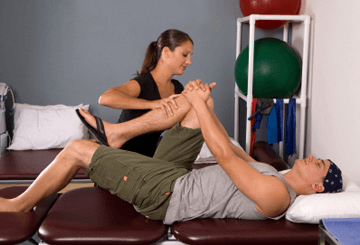 The latest minimally invasive technique developed by our world class hospitals in India. Most advanced Technology like Intra Operative MRI, Brain Suite and Computer Assisted Navigation System are deployed by highly trained surgeons for accurate and safe Spine Surgeries through a small incision.
Dedicated team of International trained and vastly experienced Spine Surgeons, Rheumatologists, Neurologist, Physicians and Physiotherapist.
Latest Generation Diagnostic and Imaging facilities including dynamic digital X rays, Spiral CT scanning , MRI and Electrophysiology unit all under one roof.
Use of most advanced Surgical techniques for treatment of spinal ailments with focus on Minimal Access Micro Endoscopic spine surgeries, Functional spine preservation techniques and Spinal Arthroplasty. Minimally Invasive Surgery ensures quicker recovery and return to active life.
Physiotherapy and Rehabilitation by experts after the surgery help you regain functional abilities quickly helping in vastly improved overall results.

Fortis Hospitals – Advanced Urology & Prostate Treatments

Fortis hospitals have some of the finest urologists who have valuable expertise to diagnose, treat, and manage patients with urological disorders. The organs covered by urology include the kidneys, adrenal glands, ureters, urinary bladder, urethra, and the male reproductive organs (testes, epididymis, vas deferens, seminal vesicles and prostate). Combining the latest World class technologies with the healing touch of experienced hands, combined with the best -in-class patient care within your reach. Painless procedures, assured relief and a success rate that compares favourably with the best such facilities in the World.
International Patients Services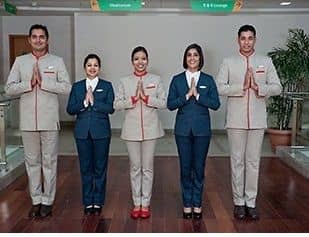 "Fortis hospitals have a separate division for International Patients which has experienced personnel who offer assistance with a wide spectrum of services to create hassle-free and pleasant stay for patients and their attendants."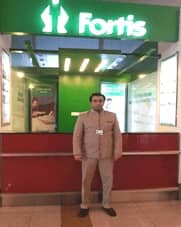 At New Delhi International Airport Fortis Hospitals have set up a 24X7 Office to Meet & Greet all our foreign patients on arrival and comfortably transfer them to the hospital.
At Fortis Hospital a special International Patients Lounge has been created where all our foreign patients are given preferential assistance for setting up medical appointments, assisting with admission and interpretation services, travel and visa arrangements, transportation, accommodation and even leisure and sightseeing arrangements. High quality and personalized services complement medical care and assure a comfortable stay for all patients and families.
See What People Say about us?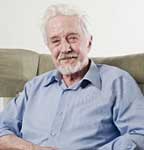 "I was suffering from hip joint pain for the past few months. It was diagnosed as osteoarthritis of the hip and I was asked to undergo Hip Replacement surgery. My friend suggested me to go to India for this surgery which I later agreed was the best advice. The surgery was successful and I can now walk comfortably and even play with my grandchildren. I would just like to thank everyone in the Hospital for making my stay a very good one. From when I arrived at the airport to leaving 13 days later I never had a complaint. The surgeon was reassuring and looked after me well.
I could not have managed even a step without your staff's Excellent care. I am very happy with the Surgeon, physicians and their expertise. All staff nurses and doctors are very attentive. Always available, kind and considerate.
My stay was very comfortable. Will recommend for sure. Your Case Managers are very personable and professional. Would recommend to others. I thanks and God bless you for giving me a new life."

Mr. D. Smith, U.K, Hip Replacement
Write to us for a Free No Obligation Opinion and Treatment cost Estimate from Top Doctors at Fortis Hospital in India

Please Email your medical reports to us at
[email protected]
or
[email protected]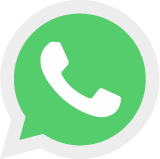 Or you can take a picture of the medical reports with your phone camera and send to us by Whatsapp on +91 98 9999 3637
Response assured in max. 24 Hours.
We help you get FREE Expert Opinion from Top Doctors at Best Hospitals in All Major Cities in India.
New Delhi
Mumbai
Bangalore
Hyderabad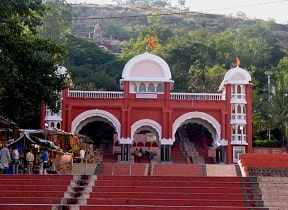 Pune
Mohali
Frequently Asked Questions
Get Expert Opinion from India's Best Doctors.
WhatsApp Consult Now