Mr. J Nwoke - Nigeria, Prostate Cancer Treatment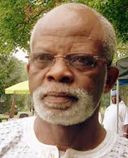 "I had been suffering from pain and difficulty in urination for quite some time. Attributing it to old age, I continued with my daily activities until it became almost unbearable for me. That's when I visited a doctor and was shocked with the diagnosis I received- Prostate cancer. Having had disease free life till now, I was at loss as to how to deal with this illness. My sons were very supportive and they gave me the strength to handle this situation.
They surfed the net for possible options for surgery at affordable costs as we were not very well off. We came across a top hospital in India that performed this surgery and the costing was right for us too. We were only worried with all the preparation we would need to make in a new country as regards visa, accommodation, hospital admissions, post op stay, food and so on. That's when someone recommended us Safemedtrip. We immediately mailed our case reports to them and their reply was prompt and positive. They took care of all our requirements at every step and made the whole surgery and stay comfortable.
I was counselled to go for robotic surgery for removal prostate cancer as it had minimal postop complications and speedy recovery. They ensured we got good accommodation, food, sim cards too. The surgery was uneventful and we are back home now and I am feeling almost normal. Thanks to Safemedtrip."
Thanks you all and God bless you ! –