Mr. Scott Johnson - Canada, CyberKnife Radiosurgery Treatment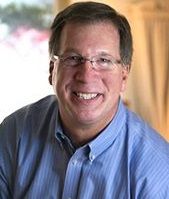 "Just a couple months before, my husband Scott had been referred to a Doctor because, during a routine physical exam, our family physician discovered that Scott's Prostate-Specific Antigen (PSA) level had risen by more than a point and a half, to 3.68, in just a year. That fateful day, Doctor called with Scott's biopsy results. He had prostate cancer.
After taking a few days to deal emotionally with his diagnosis, Scott began extensive research on prostate cancer and the various treatments. He spoke with a number of prostate cancer patients about their treatments and the problems they encountered. Around the same time, one of Scott's friends attended a prostate cancer seminar and brought him back information about the CyberKnife® Robotic Radiosurgery System.
He felt better and then began looking for affordable hospitals which provided this technique. In the process we discovered a few good hospitals in India which performed this procedure at lesser costs. We also zeroed on Safemedtrip.com for our future correspondence with the hospital. And let me tell you the whole process of obtaining a visa, arriving in India, reaching the hospital, going through the pre op screening tests and finally the surgery itself was made extremely easy and comfortable by your team. The whole experience was just fantastic. We are back home now with all the fond memories. I will recommend Safemedtrip to all whom I know."