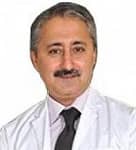 Dr Sanjay Sarup
Pediatric Orthopedics & Spine Surgery
(MBBS, MS, M.Ch (Ortho), FRCS Director & Head- Pediatric Orthopedics & Spine Surgery

Send Enquiry
Dr. Sanjay Sarup is among the most reputed Orthopedic & Spine Surgeons in India. He has earned a great name because of his accomplishments in the field of Correction of Pediatric Orthopedic Deformities, Scoliosis & Kyphosis (Spinal Deformity Correction), Knee & Hip Replacements, and Adult Spine Surgery.
Professional Qualifications
M.S. in Orthopedics Surgery from POI, Chandigarh
MCh. in Orthopedics Surgery from University of Dundee, UK
Fellowship of the Royal College of Surgeons (FRCS) in Glasgow, United Kingdom
DNB in Orthopedics
Senior Resident at the department of Orthopedics in Maulana Azad Medical College (MAMC), New Delhi
Faculty at Ethicon Institute for Surgical Training in New Delhi, and at Madre Meharban Institute in Jammu and Kashmir.
Clinical Expertise
Congenital hip dislocations and hip dysplasia. Pioneered techniques which minimize the risks of avascular necrosis in the treatment of this condition.
Ponseti technique of club foot correction
Corrective Surgery for Paediatric spinal deformity like scoliosis and kyphosis, spondylolisthesis, and due to spinal infections in children.
Correction of Congenital orthopaedic deformities in children, children's fractures, developmental conditions like Perlhes disease, SCFE, osteochondritis and infections of bones and joints.
Total JointArthroplasty and adult spine surgery like joint arthroplasties of the hip and knee, Minimally invasive Spine Surgery like Microscopic Discectomy and Balloon Kyphoplasty, Spinal instability, TB spine, Spondylolisthesis and lumbar canal stenosis.
Professional Associations
Editorial Board at the Pediatric Orthopedic Society of India.
Member of the Royal College of Surgeons of Glasgow
Member of the Paediatric Orthopaedics Society of India
Member of the Indian Orthopaedics Association,
Member of the Indian Arthroplasty Association,
Member of Association of Spinal Surgeons of India
Member of Bombay Orthopaedics Society
Specialization
Get Expert Opinion From India's Best Doctors
Send Us Your Information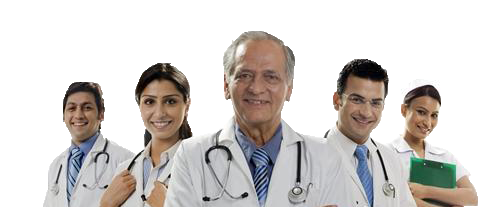 WhatsApp Consult Now