Most Advanced Options for ENT Surgery Treatment at World Class Hospitals In India.
Excellent Outcomes and Affordable Cost is assured.
ENT Surgery
Cochlear Implant Surgery
How does a Cochlear Implant Work?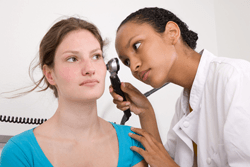 Cochlear implants bypass damaged portions of the ear and directly stimulate the auditory nerve. Signals generated by the implant are sent by way of the auditory nerve to the brain, which recognizes the signals as sound. Hearing through a cochlear implant is different from normal hearing and takes time to learn or relearn. However, it allows many people to recognize warning signals, understand other sounds in the environment, and go to a regular school and enjoy a conversation in person or by telephone.
Read More…
Septoplasty Procedure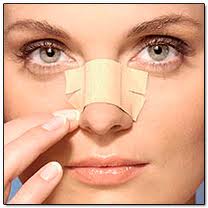 Septoplasty is a corrective surgical procedure done to straighten the nasal septum, the partition between the two nasal cavities. Septoplasty is sometimes done with rhinoplasty for cosmetic correction of the deformities of the external nasal framework. Septoplasty specifically changes and reconstructs the partition between the nostrils, or septum. Having a deviated septum, where the nasal partition is not straight, can make it difficult to breath. Septoplasty also corrects cleft defects like cleft lip and cleft palate.
Read More…
Endoscopic Sinus Surgery
A boon for patients with recurrent acute or chronic infective sinusitis, nasal polyps including bacterial, fungal, recurrent acute, and chronic sinus problems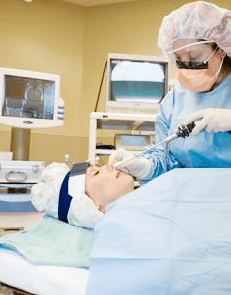 Functional endoscopic sinus surgery is a minimally invasive technique used to restore sinus ventilation and normal function. The most suitable candidates for this procedure have recurrent acute or chronic infective sinusitis, and an improvement in symptoms of up to 90 percent may be expected following the procedure. Functional endoscopic sinus surgery (FESS) is a minimally invasive surgical procedure that opens up sinus air cells and sinus ostia (openings) with anendoscope.
Read More…
Tonsillectomy Surgery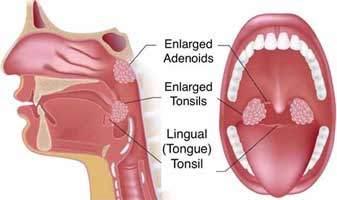 Tonsillectomy is the procedure to get relief from the swollen painful tonsils affecting your breathing and eating. Coblation Process is the newest minimally invasive tonsillectomy procedure to get rid of painful tonsils. The process is controlled and utilizes radiofrequency energy to break the tissue bonds in the tonsils to cause it to disintegrate at molecular level.
Read More…
We Assure Most Affordable Estimates with in 48 Hours from Top Hospitals in India.
---
We help you get FREE Expert Opinion from Top Doctors at Best Hospitals in All Major Cities in India.
New Delhi
Mumbai
Bangalore
Hyderabad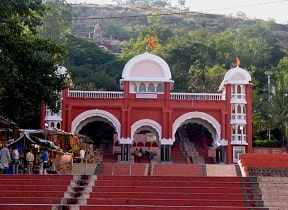 Pune
Mohali
How it Works – Get Most Affordable Treatment in India
| | |
| --- | --- |
| | Send medical reports by WhatsApp/Email |
| | |
| --- | --- |
| | Receive quotation(s) within 48 Hours |
| | |
| --- | --- |
| | Get Free Medical Visa & Airport Pick up |
| | |
| --- | --- |
| | Medical Treatment Assisted & Fly Back Home |
Frequently Asked Questions
Once you have decided that you want to get treatment in India you can email us your latest medical reports and accompanying X-Rays, MRI Scans and other relevant medical documents at [email protected] or Call or WhatsApp us on +91-9899993637 for one to one discussion with our executives.
Once we receive your reports, we will get them reviewed by our medical experts and will send you a detailed treatment package consisting of doctor's diagnosis, treatment plan, cost of treatment, duration of stay in hospital and duration of stay in India besides other relevant details.
Once you have confirmed to us that you want to proceed further to get treatment in India, our team will help you with the Indian medical visa assistance and documentation process. We will also help you in arranging for a comfortable local stay for you and your attendant. You don't have to send any money in advance.
Savings can be from 30-50%, depending upon the procedure and the destination. Your treatment will be carried out from only the best hospitals in India that are NABH accredited and have specialists that are recognized globally for their expertise.
From the date you decide on one of the three affordable treatment packages offered to you. It may take 1- 3 weeks to obtain Medical Visa and book flight tickets. We have zero waiting period and you can be received at the Airport on arrival and immediately admitted at hospital and treatment will start.
Its advisable that you should not delay your treatment particularly in case of severe illnesses like Cancer, Heart or Spine etc. Early start of treatment results in quick recovery and lower expense compared to delay of treatment.
The difference in cost package due to the labour and insurance costs of the hospital operating in India, and not by the difference in the quality of treatment.
Each patient is assigned to a SafeMedTrip Patient Case Manager who will take care of every single detail ranging from arrival to send off.
Yes, of course. We will provide you with complete assistance in selecting high-quality hotels near the hospital location that fits your budget.
You will be given a complete profile of the specialist before you proceed for the treatment. On special request, we will be happy to connect you with him through a teleconferencing service facilitated by Skype.
Mary Mbatha, Mother of the Child From Kenya shares her experience of ​ Cochlear Implant Surgery in India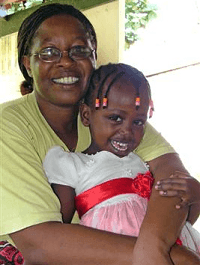 My child was discovered as hearing deficient just after she was born. We consulted the best doctors in our home country and they were of the opinion that Cochlear Implant surgery was required and it was not available in Kenya. Then I started to search for hospitals outside my country for the treatment. The hospitals in America charged a huge amount for the treatment which was beyond my reach. Then one of my friends told me about India.
I searched on the internet and I found SafeMedTrip website. I filled up the form on the website. I got a call from the case manager and she told me to send the medical reports.
I sent the reports by mail and the case manager got back to me with the opinion doctor and the treatment package. The case manager helped me with the passport, visa and the air tickets which saved a lot of my time.
On the day we arrived in India, we met the surgeon and all our admission formalities were done. I have never seen such caring services in hospitals back home in my country. The next day and a series of tests were carried out and the surgery was planned and was successful.
We stayed in India for almost 8 weeks after the surgery for speech training and follow up. Overall it was a great experience. My Child is doing well and I am extremely grateful to the doctors. I thank everyone who helped me and my child at every step and would strongly recommend SafeMedTrip.

Refer a Patient
---
Watch this Video
Benefit from our expertise of helping hundreds of foreign patients find top quality, affordable medical care in India.
Get the SafeMedTrip Advantage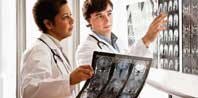 Get Expert Medical Opinion/ Second Opinion – Send us the Medical reports by Email or WhatsApp and we will get you Expert Advice ​​and ​Treatment Cost Estimates​ from Top Specialist at ​Three of India's ​leading hospitals within ​48 hours.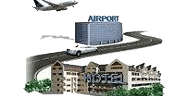 Free Concierge ​Services​ –​ Once you decide to come to India, We will arrange ​Priority Scheduling of Hospital Appointments, Travel & Visa Assistance, Airport Pick up, Economical Hotel Stay, ​Complete ​Local Support​ ​24X7.​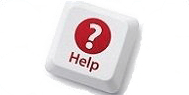 No Obligation – Zero Cost Assistance. We do not collect any service fee from patients. You will directly pay the hospitals after you arrive in India. We ensure Quick, Hassle Free, Affordable Treatment at World Class hospitals in India.
Get Expert Opinion from India's Best Doctors.
WhatsApp Consult Now