Minimal invasive Tonsillectomy surgery to treat swollen tonsils in adults and children.
Excellent Outcomes and Affordable Cost is assured.
Minimal invasive Tonsillectomy surgery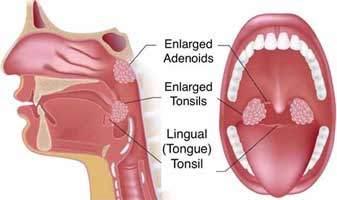 Tonsillectomy is the procedure to get relief from the swollen painful tonsils affecting your breathing and eating. Coblation Process is the newest minimally invasive tonsillectomy procedure to get rid of painful tonsils. The process is controlled and utilizes radiofrequency energy to break the tissue bonds in the tonsils to cause it to disintegrate at molecular level. There is minimal damage to the surrounding tissue. The radiofrequency energy also seals the wound resulting in minimal postop bleeding. The recovery is less painful and faster and in fact the patient can begin eating within a week. There are no cuts. It can be performed in children and adults.
Partial tonsillectomy involves removal of most of the lymph tissue while the rim is left behind. The procedure has lesser postsurgical pain and faster recovery. It is generally done in children below 3 years of age. There are chances of regrwth of tonsillar tissue.Get Estimate
Advantages over traditional approaches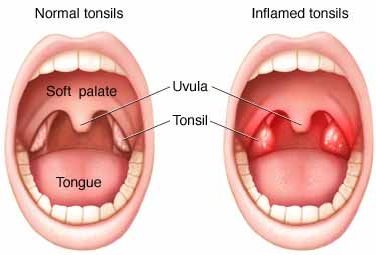 The traditional approach consists of scooping the tonsils with the help of a surgical scalpel and is called as the
Cold surgery
. Though this procedure removes the tonsils but it there is more tendency to bleed after this procedure.
Cauterization
is another traditional approach used commonly in which the tonsillar mass is burnt using excess amount of heat energy. The high energy also seals up the wound. Though the postop bleeding is less but surrounding healthy tissue may get charred because of the excessive heat.
The latest Coblation procedure overcomes both these after effects making it more advantageous
Targeted and controlled emission of radiofrequency waves makes sure healthy tissues are unaffected.
Sealing of wound minimizes post op bleeding.
Safe for children and adults.
Faster and less painful recovery.
How is it performed
It's a quick surgery that takes less than an hour and is usually performed as an outpatient procedure. Patient is sedated under general anesthesia. In this new technology, radio-frequency (RF) energy is applied to a conductive medium like salinewhich causes a buildup of highly focused plasma field around the energized electrodes and is comprised of highly ionized particles. These ionized particles have the rightamount of energy to break bonds within tissue. Instead of exploding tissue as in cauterization, Coblation causes a low temperature disintegration of tissue at molecular level. This does not damage the nearby healthy tissues.
When is Coblation Tonsillectomy recommended?
More than 7 episodes of swollen tonsils in a single year.
Recurrent sore throat and high grade fever of more than 101 degree Fahrenheit.
Difficulty in breathing at night causing sleep apnea.
Heavy snoring.
Inability to swallow due to narrowed throat passage.
Excessive pain and tenderness at the side of the throat.
Excessive bad breath due to infected tonsils and obstructed food particles in the oral cavity.
After surgery care
Since it is a day procedure, the patient can go home the same day. He is advised rest with elevation of the head to avoid swelling. The patient can consume soft cool fluids, mashed foods but nothing scratchy or hard that can irritate the throat.
No exertion like running or lifting heavy loads till at least two weeks after surgery to prevent bleeding. Postsurgical pain and soreness go away in a week's time and patient can return to normal activities in about two weeks. A bout or two of vomiting after surgery is normal as it is due to the effect of general anesthesia.
Get Estimate
We Assure Most Affordable Estimates with in 48 Hours from Top Hospitals in India.
---
We help you get FREE Expert Opinion from Top Doctors at Best Hospitals in All Major Cities in India.
New Delhi
Mumbai
Bangalore
Hyderabad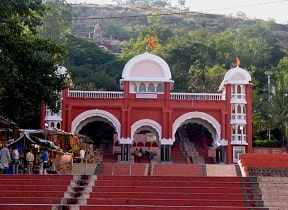 Pune
Mohali
How it Works – Get Most Affordable Treatment in India
| | |
| --- | --- |
| | Send medical reports by WhatsApp/Email |
| | |
| --- | --- |
| | Receive quotation(s) within 48 Hours |
| | |
| --- | --- |
| | Get Free Medical Visa & Airport Pick up |
| | |
| --- | --- |
| | Medical Treatment Assisted & Fly Back Home |
Frequently Asked Questions
Once you have decided that you want to get treatment in India you can email us your latest medical reports and accompanying X-Rays, MRI Scans and other relevant medical documents at help@safemedtrip.com or Call or WhatsApp us on +91-9899993637 for one to one discussion with our executives.
Once we receive your reports, we will get them reviewed by our medical experts and will send you a detailed treatment package consisting of doctor's diagnosis, treatment plan, cost of treatment, duration of stay in hospital and duration of stay in India besides other relevant details.
Once you have confirmed to us that you want to proceed further to get treatment in India, our team will help you with the Indian medical visa assistance and documentation process. We will also help you in arranging for a comfortable local stay for you and your attendant. You don't have to send any money in advance.
Savings can be from 30-50%, depending upon the procedure and the destination. Your treatment will be carried out from only the best hospitals in India that are NABH accredited and have specialists that are recognized globally for their expertise.
From the date you decide on one of the three affordable treatment packages offered to you. It may take 1- 3 weeks to obtain Medical Visa and book flight tickets. We have zero waiting period and you can be received at the Airport on arrival and immediately admitted at hospital and treatment will start.
Its advisable that you should not delay your treatment particularly in case of severe illnesses like Cancer, Heart or Spine etc. Early start of treatment results in quick recovery and lower expense compared to delay of treatment.
The difference in cost package due to the labour and insurance costs of the hospital operating in India, and not by the difference in the quality of treatment.
Each patient is assigned to a SafeMedTrip Patient Case Manager who will take care of every single detail ranging from arrival to send off.
Yes, of course. We will provide you with complete assistance in selecting high-quality hotels near the hospital location that fits your budget.
You will be given a complete profile of the specialist before you proceed for the treatment. On special request, we will be happy to connect you with him through a teleconferencing service facilitated by Skype.
What people say about us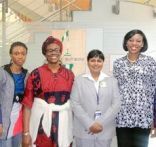 I had so many apprehensions and concerns prior to coming to India for surgery that I needed badly to regain my health. "Thanks for your always prompt responses to my volley of questions and concerns. I could not have managed even a step without your staff's excellent care.
I couldn't be happier with the Indian hospitals, surgeon, physicians and their expertise. Everyone is very professional yet compassionate. All staff nurses and doctors are very attentive. My stay during treatment in India was very comfortable.
Thanks you all and God bless you
Ms. Janet Biuware From Cameroon.

Refer a Patient
---
Get the SafeMedTrip Advantage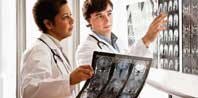 Get Expert Medical Opinion/ Second Opinion – Send us the Medical reports by Email or WhatsApp and we will get you Expert Advice ​​and ​Treatment Cost Estimates​ from Top Specialist at ​Three of India's ​leading hospitals within ​48 hours.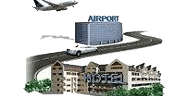 Free Concierge ​Services​ –​ Once you decide to come to India, We will arrange ​Priority Scheduling of Hospital Appointments, Travel & Visa Assistance, Airport Pick up, Economical Hotel Stay, ​Complete ​Local Support​ ​24X7.​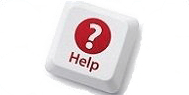 No Obligation – Zero Cost Assistance. We do not collect any service fee from patients. You will directly pay the hospitals after you arrive in India. We ensure Quick, Hassle Free, Affordable Treatment at World Class hospitals in India.
Get Expert Opinion from India's Best Doctors.
WhatsApp Consult Now