Endocscopic Sinus Surgery – Treatment from World Class Hospitals in India.
Endoscopic Sinus Surgery (FESS)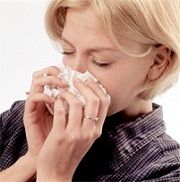 A boon for patients with recurrent acute or chronic infective sinusitis, nasal polyps including bacterial, fungal, recurrent acute, and chronic sinus problems.
Functional endoscopic sinus surgery is a minimally invasive technique used to restore sinus ventilation and normal function. The most suitable candidates for this procedure have recurrent acute or chronic infective sinusitis, and an improvement in symptoms of up to 90 percent may be expected following the procedure.
Functional endoscopic sinus surgery (FESS) is a minimally invasive surgical procedure that opens up sinus air cells and sinus ostia (openings) with anendoscope. The purpose of FESS is to restore normal drainage of the sinuses.It is a surgical modality for some diseases of the nose and paranasal sinuses. FESS is an effective surgical treatment of sinusitis and nasal polyposis, including fungal sinusitis.
Get Estimate
Advantages of Functional Endoscopic Sinus Surgery (FESS):
It is a safe and minimally invasive procedure, usually no cuts, blood loss.
It does not disturb healthy tissue.
It is performed in less time with better results.
No visible signs that surgery has been performed
Quick Recovery and return to normal lifestyle.
When is Functional Endoscopic Sinus Surgery required/ helpful?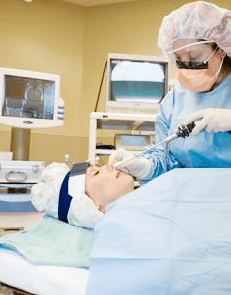 FESS (like any sinus surgery) is most successful in patients who have recurrent acute or chronic infective sinusitis. Patients in whom the predominant symptoms are facial pain and nasal blockage usually respond well. The sense of smell often improves after this type of surgery. A CT scan before FESS is mandatory to identify the patient's ethmoid anatomy and its relationship to the skull base and orbit. CT scanning also allows the extent of the disease to be defined, as well as any underlying anatomic abnormalities that may predispose a patient to sinusitis.
Patient selection therefore involves a thorough history and physical examination, a trial with medical treatment and, finally, CT scanning. The result is a highly selected group of patients who can expect an improvement of up to 90 percent in their symptoms. In patients with nasal polyposis that is not controlled with topical corticosteroids, FESS permits the accurate removal of polyps using suction cutters.5 It is not known whether the disease-free interval is extended for patients having endoscopic ethmoidectomies for polyposis compared with conventional polyp surgery, but the postoperative discomfort is minimal.
Get Estimate
How Functional Endoscopic Sinus Surgery FESS is performed?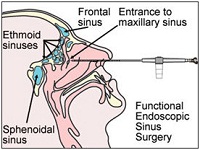 Fiberoptic telescopes are used for diagnosis and during the procedure, and computed tomography is used to assess the anatomy and identify diseased areas. Functional endoscopic sinus surgery should be reserved for use in patients in whom medical treatment has failed. The procedure can be performed under general or local anesthesia on an outpatient basis, and patients usually experience minimal discomfort. The complication rate for this procedure is lower than that for conventional sinus surgery.
After inducing adequate vasoconstriction with cocaine or ephedrine, the surgeon locates the middle turbinate, the most important landmark for the FESS procedure. On the side of the nose at the level of the middle turbinate lies the uncinate process, which the surgeon removes. The surgeon opens the back ethmoid air cells, to allow better ventilation, but leaves the bone covered with the mucous membrane.
Frequently Asked Questions
Once you have decided that you want to get treatment in India you can email us your latest medical reports and accompanying X-Rays, MRI Scans and other relevant medical documents at [email protected] or Call or WhatsApp us on +91-9899993637 for one to one discussion with our executives.
Once we receive your reports, we will get them reviewed by our medical experts and will send you a detailed treatment package consisting of doctor's diagnosis, treatment plan, cost of treatment, duration of stay in hospital and duration of stay in India besides other relevant details.
Once you have confirmed to us that you want to proceed further to get treatment in India, our team will help you with the Indian medical visa assistance and documentation process. We will also help you in arranging for a comfortable local stay for you and your attendant. You don't have to send any money in advance.
Savings can be from 30-50%, depending upon the procedure and the destination. Your treatment will be carried out from only the best hospitals in India that are NABH accredited and have specialists that are recognized globally for their expertise.
From the date you decide on one of the three affordable treatment packages offered to you. It may take 1- 3 weeks to obtain Medical Visa and book flight tickets. We have zero waiting period and you can be received at the Airport on arrival and immediately admitted at hospital and treatment will start.
Its advisable that you should not delay your treatment particularly in case of severe illnesses like Cancer, Heart or Spine etc. Early start of treatment results in quick recovery and lower expense compared to delay of treatment.
The difference in cost package due to the labour and insurance costs of the hospital operating in India, and not by the difference in the quality of treatment.
Each patient is assigned to a SafeMedTrip Patient Case Manager who will take care of every single detail ranging from arrival to send off.
Yes, of course. We will provide you with complete assistance in selecting high-quality hotels near the hospital location that fits your budget.
You will be given a complete profile of the specialist before you proceed for the treatment. On special request, we will be happy to connect you with him through a teleconferencing service facilitated by Skype.
Get the SafeMedTrip Advantage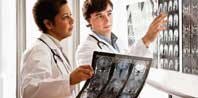 Get Expert Medical Opinion/ Second Opinion – Send us the Medical reports by Email or WhatsApp and we will get you Expert Advice ​​and ​Treatment Cost Estimates​ from Top Specialist at ​Three of India's ​leading hospitals within ​48 hours.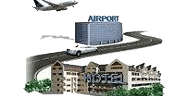 Free Concierge ​Services​ –​ Once you decide to come to India, We will arrange ​Priority Scheduling of Hospital Appointments, Travel & Visa Assistance, Airport Pick up, Economical Hotel Stay, ​Complete ​Local Support​ ​24X7.​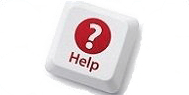 No Obligation – Zero Cost Assistance. We do not collect any service fee from patients. You will directly pay the hospitals after you arrive in India. We ensure Quick, Hassle Free, Affordable Treatment at World Class hospitals in India.
Get Expert Opinion from India's Best Doctors.
WhatsApp Consult Now