Liposuction Surgery at World Class Hospital in India
Liposuction from Top Specialists in India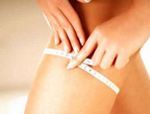 Benefit from India's World Class Hospital's internationally recognised medical and surgical expertise, now used by a large number of overseas patients to discover a new look, a more healthier and vital persona.

Request a Call Back
Why India for Cosmetic Surgery?
Top Class US and UK Board Certified Plastic Surgeons, with decades of working at Global centres of Excellence
World Class JCI and NABH Quality Accredited Hospitals that have state of the art technology, infrastructure and Facilities for a most comfortable stay
Cosmetic and Plastic Surgery Estimateds at a fraction of the cost in other medical tourism destinations – Excellent Outcomes, Medical Care and unmatched Value for your money.
Liposuction
Liposuction or Lipoplasty or Liposculpting is a popular body shaping procedure. It is a surgical procedure that is done to enhance the body shape and appearance. The cosmetic surgery removes the excess fat and shapes the body parts. The surgery removes only pockets of fat and is not recommended for whole body fat removal or obesity treatment. It is not a substitute for exercise and good diet nor is it a treatment for cellulite.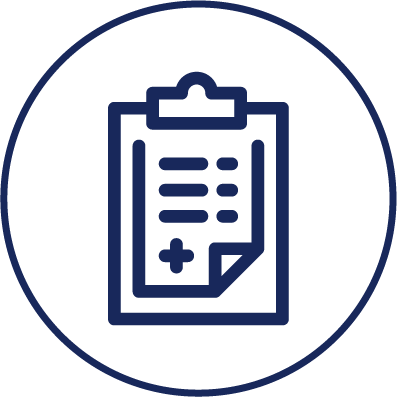 Post a Query
Which Areas can be Shaped?
Fatty areas of the thighs, arms, abdomen, buttocks and neck are popular areas for fat removal. The fat is removed through suction mechanism and so a removal of small amount of fat is advised in a particular sitting to avoid dents in the contour.
What are the Indications For Liposuction?
1. Lipomas or benign fatty tumors.
2. Gynaecomastia or enlarged breasts in males.
3. Lipodystrophy or abnormal lumps of fatty tissue in body parts.
4. Cosmetically people with normal body weight, firm skin and pockets of fat are best candidates for this procedure.
A person who opts for this procedure should be above 18 years of age, generally in good health, non- smoker (or must quit smoking 2 weeks before procedure) and should not be suffering from any systemic illness like bleeding or clotting disorder, tuberculosis or diabetes etc. Liposuction and Abdominoplasty must not be performed together as it is highly risky.

Refer a Patient
What are The Preoperative Preparations Required?
A complete and thorough assessment of the client is a must. His/her medical and psychological readiness must be assessed. Expectation and outcome of the procedure must be discussed. Consent form must be signed. The area of fat removal must be marked. Antibiotics are administered 1 hour before the procedure. Photographs must be taken before and after operation to compare the results. Blood pressure, heart rate and blood oxygen levels must be monitored throughout the hospital stay. Since a lot of fluid loss will occur along with fat removal, intravenous fluids will also need to be given.

Request a Call Back
What is The Procedure?
All procedures require very small incisions around half to three fourth inch long. The surgery takes 3-4 hours and can be done under local, regional or general anaesthesia. The surgeon should be a highly competent plastic surgeon experienced in this field.
1. Suction Assisted Liposuction:
It is the standard method of liposuction in which a thin wire called cannula is inserted through a very small incision. The outer end of cannula is attached to a mechanical vacuum device that creates suction. The surgeon slowly moves the cannula back and forth to break the fat and slowly suction it out.
2. Ultra sound Assisted Liposuction:
A thin wire called cannula transmits pulsed ultrasound energy (to avoid complications due to excess heat) in to the body to break down fat and liquefy it. The liquefied fat is then suctioned out. This method is good while working on male chests, back etc. it requires longer time but the blood loss is less. There arerisk of seroma formation.
3. Power Assisted Liposuction:
It is same as suction assisted liposuction except for the fact that the cannula is mechanised. So it is moved in and out through machine and not manually. This results in controlled movement and lesser injury to internal organs.
4. Twin Cannula Assisted Liposuction:
It is the same as suction assisted liposuction. Here two cannulas one inside the other are used. They move reciprocal to each other. The movement allows for the break-down of fat and its aspiration. Good for removal of superficial or sub-dermal fat.
5. External Ultrasound Assisted Liposuction :
In this method ultrasound vibration are administered from outside. No incision or cannula is required. This avoids skin necrosis and seromas. It provides less discomfort to the patient. The healing is faster.
6. Water Assisted Liposuction:
A fan shaped beam of water is put on the marked area. This loosens the fat. The loosened fat is removed after using a special cannula.
7. Laser Assisted Liposuction:
Laser is introduced through a special fibre threaded through a microcannula. The laser energy emulsifies the fat in the target area which is then suctioned out. The procedure causes less bruising and bleeding and thus faster recovery.
8. Tumescent Liposuction:
This technique provides local anaesthesia to large volume of subcutaneous fat. This allows liposuction under local anaesthesia. There is no need for regional or general anaesthesia, intravenous narcotics or sedatives. The blood loss is also less.
9. Safelipo:
This procedure includes fat shifting or grafting. It uses exploded tip probe or cannula to separate and liquefy fat prior to aspiration. After the aspiration the probe is used to equalise the fat to provide even contour to the body part and avoid lumping or denting. The procedure is good for both small and large volume of fat removal. In this procedure the target area fat is loosened using power assisted liposuction. The loosened fat is aspirated using smaller cannula which causes lesser skin injury. The blood vessels and surrounding structures are also minimally damaged. After this the fat is equalised using fat equalising probes which evens out the skin irregularities. After any procedure the incisions are kept open or partially sutured to allow drainage of fatty fluid. Dressing should be changed regularly for 2-3 days after self adhesive bandages can be applied.

Refer a Patient
Recovery Period:
If the procedure is done under local anaesthesia the person can go home the same day. Patients under regional or general anaesthesia need to stay in hospital for the night. Person can resume normal activities fully by 2 weeks. He can move around normally by the second day of operation. Compression garments should be worn for 2-4 weeks. Pain bruising and swelling subside after 2 weeks. The resulta of the procedure are evident by end of 6 months.
Complications:
Seromas (fluid filled cavities), skin necrosis, skin burns, fat embolism, contour irregularities, fluid imbalance, toxicity to medications, allergy, infection and puncture of internal organs are some of the rare complications.
Many More Cosmetic and Aesthetic Surgery Options Available at World Class Hospital in India:
How Can You Get a Free Expert Opinion from Top Cosmetic Specialists in India ?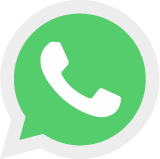 Please Click a picture of your recent medical reports and send to us by WhatsApp, Viber on +91 9899993637 OR

Email to us at [email protected] or [email protected]
You case would be reviewed by best specialists in India and an expert opinion with treatment cost estimate shall be sent to you with in 2 working days.
WhatsApp Consult Now