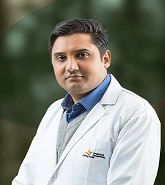 Dr Vikas Bhardwaj
Dr Vikas Bhardwaj – Neurosurgeon
Neurosurgeon
HOD , MBBS, 18 years of experience, Greater Noida , India

Send Enquiry
About Doctor
Dr. Vikas Bhardwaj, a healthcare professional from Noida with a clinical experience of 6 years has been making a positive difference in the lives of patients with brain, spinal cord and nerve disorders through his gifted expertise in Neurosurgery.
On his road to becoming a Neurosurgeon, Dr. Bhardwaj accomplished MBBS, MS (General Surgery) and MCh (Neurosurgery) qualifications with the former two degrees being achieved from Lala Lajpat Rai Memorial Medical College (Meerut) and the latter coming through from King George's Medical University (Lucknow). His inceptive work experience includes serving at LLRM Medical College (Meerut), IBHAS (Delhi), GTB Hospital (Delhi) and KGMU (Lucknow).
Dr. Bhardwaj embodies the qualities of a remarkable doctor. He demonstrates high order skills in handling brain tumours and microneurosurgical interventions coupled with a competency in spinal surgeries including spinal instrumentation of cervical, dorsal & lumbar region and spinal tumors. Besides having an extensive experience in endoscopic surgeries and hydrocephalus management, Dr. Bhardwaj exudes immense dexterity in the management of all types of head injuries such as E.D.H, Acute subdural heamatoma, brain contusions, compound depressed fractures and base of skull repairs. Owing to a proficiency in the planning and handling of complex trauma surgeries accompanied by a rigorous ICU training experience in Neurology, Dr. Bhardwaj is capable of handling all neurological emergencies with superlative ease and skill. The below statistics substantiate the high volume of work undertaken by him till date.
– Performed around 1750 craniotomies & 275 spine surgeries independently which includes 1250 head injuries of all types.
– Have executed a large number of surgical evacuation of hypertensive bleeds, deompressive surgeries for large infarcts.
– Performed >500 VP shunt, few LP shunt, >600 burr hole procedures (including supratentorial and posterior fossa brain abscess), cranioplasties, lumber & cervical discectomies, Lumber & cervical laminectomy/decompression, cervical fixation (plating, posterior fixations), lumbar pedical screw fixation and C1 C2 fixations.
– Have performed >50 posterior fossa and C.P. angle tumors, >20 trans sphenoidal surgeries, >50 C.V. junction surgeries and many skull base surgeries as a team.
– Have performed >200 endoscopic procedures (ETVs and third ventricular cysts).
Dr. Bhardwaj understands the essence of staying abreast of contemporary advances and developments in Neurosurgery and to fulfil this need he actively participates in several workshops and conferences.
He presently shoulders teaching responsibilities at Sharda hospital (School of Medical Sciences and Research) as an Assistant Professor in Neurosurgery and also serves as a consultant Neurosurgeon to Yatharth Hospital, Naveen Hospital, Amrapali Hospital, Greencity Hospital, Indogulf Hospital, all located in Noida.
Specialization
Craniotomies
Surgical evacuation of hypertensive bleeds
Lumber & cervical discetomies
Education
MBBS – Lala Lajpat Rai Memorial Medical College, Meerut, 2003
MS – General Surgery – Lala Lajpat Rai Memorial Medical College, Meerut, 2008
MCh – Neuro Surgery – King Georges Medical College, Lucknow University, 2012
Experience
2005 – 2016 Resident Neurosurgery at L.L.R.M.Medical College
2008 – 2016 Senior resident neurosurgery at G.T.B Hospital
2009 – 2016 Senior resident neurosurgery at K.G.M.U.
2012 – 2014 Consultant neurosurgeon at Max Multispeciality Hospital, Yatharth Wellness Hospital, Sharda Hospital, Naveen Hospital,
Location
India
Get the SafeMedTrip Advantage
Benefit from our expertise of helping hundreds of foreign patients find top quality, affordable medical care in India.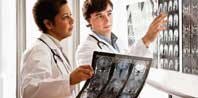 Get Expert Medical Opinion/ Second Opinion – Send us the Medical reports by Email or WhatsApp and we will get you Expert Advice ​​and ​Treatment Cost Estimates​ from Top Specialist at ​Three of India's ​leading hospitals within ​48 hours.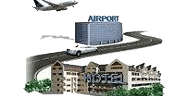 Free Concierge ​Services​ –​ Once you decide to come to India, We will arrange ​Priority Scheduling of Hospital Appointments, Travel & Visa Assistance, Airport Pick up, Economical Hotel Stay, ​Complete ​Local Support​ ​24X7.​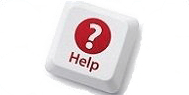 No Obligation – Zero Cost Assistance. We do not collect any service fee from patients. You will directly pay the hospitals after you arrive in India. We ensure Quick, Hassle Free, Affordable Treatment at World Class hospitals in India.
Get Expert Opinion from India's Best Doctors.