Minimally Invasive Spinal Fusion Surgery – Posterior Lumbar Interbody Fusion (PLIF) & Transforaminal Lumbar Interbody Fusion (TLIF) – Effective Treatment options for painful spinal conditions – spondylolisthesis and degenerative disc disease.
You deserve to get back to pain free, good quality life soon
Why you should choose World Class Hospitals in India for Most Advanced Minimally Invasive Spinal Fusion Surgery ?

Dedicated team of International trained and vastly experienced Neurosurgeons, Neurologist, Physicians and Physiotherapist.

Use of most advanced Minimally Invasive and Computer Assisted Neurosurgery techniques for quick recovery and most successful outcome.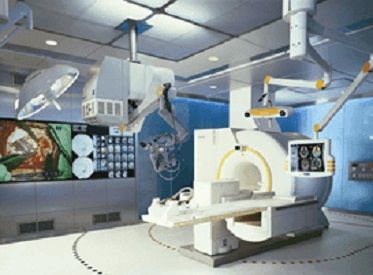 Latest Generation Diagnostic and Imaging facilities including dynamic digital X rays, Spiral CT scanning , MRI and Electro – physiology unit all under one roof.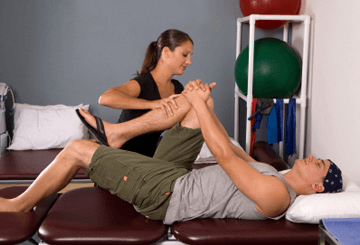 Physiotherapy and Rehabilitation
by experts after the surgery help you regain functional abilities quickly helping in vastly improved overall results.

Request a Call Back
Minimally Invasive What is Posterior Lumbar Interbody Fusion (PLIF)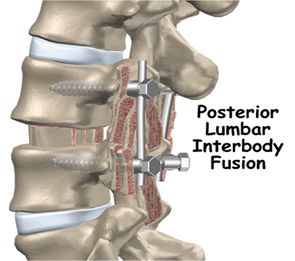 In Posterior lumbar interbody fusion, the spinal fusion is achieved through a surgical incision made on the posterior (back) aspect of spine. It aims at fusion of two adjacent vertebrae in cases of spinal instability and associated back pain. It is a popular procedure as it gives excellent results. Major medical journals document that the procedure provides almost complete relief of symptoms in 90-95% of the cases and the patients are able to return to their daily activities within a few weeks. The patients can also return to most of their recreational activities.
Who can benefit from PLIF or TLIF Treatments ?
This procedure is generally recommended for patients, who suffer from chronic pain and instability of spine due to conditions such as spondylolisthesis, disc herniation, degenerative disc disease etc that have not responded to conservative measures ( rest, physical therapy, medications) or after procedures such as bilateral laminectomy or discectomy. This procedure resolves the problem of spinal instability by infusing a bone graft within the disc space between the two vertebrae which allows new bone to grow, bridging the affected vertebrae.
The procedure ultimately aims at achieving spinal stability through bony fusion. A fusion creates rigid and immovable column of bone in the problem section of the spine thus preventing any painful movement. The procedure also restores the normal intervertebral distance, thus relieving pain, numbness, and tingling caused due to nerve compression.
Get Estimate
Minimally Invasive Transforaminal Lumbar Interbody Fusion (TLIF)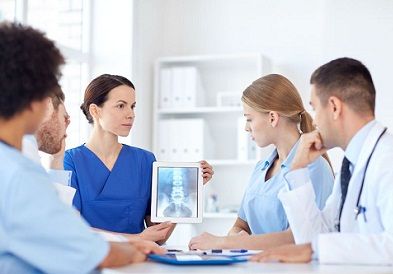 In patients with spinal instability, instrumentation is used to help stabilize the spine during the bone graft fusion. Using minimally invasive surgery, transforaminal lumbar interbody fusion can be done with a much smaller incision than traditional open spinal surgeries, decreasing damage to the low back muscles.
A bone graft is used to fuse the spinal vertebrae after the disc is removed. However, the TLIF procedure places a single bone graft between the vertebrae from the side, rather than two bone grafts from the rear, as in the PLIF procedure. Inserting the graft from the side where the facet joint has been removed is an effort to avoid moving or damaging nerve roots during the procedure.
Post Operative Care After PLIF Surgery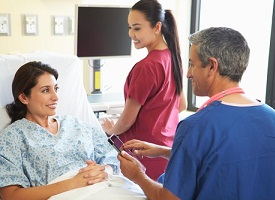 Generally the patients can go home within 3-5 days after traditional PLIF and within 1-2 days after a minimally invasive PLIF. The patients are advised on wound care and how to perform their daily activities like getting up from bed, sitting, standing, walking and lifting by a physical therapist before they are discharged.
Certain exercises to improve the strength and endurance of the back muscles are taught to the patient. Patients aregenerally not required to wear a back brace after surgery. Patients resume light work within 2-3 weeks following surgery and recreational sports within 3 months of surgery.Get Estimate
Outcomes Record
The results of posterior lumbar interbody fusion (PLIF) and transforaminal lumbar interbody fusion (TLIF) surgery in the treatment of symptomatic spondylolisthesis and degenerative disc disease are generally excellent. Numerous research studies in medical journals demonstrate greater than 90-96% good or excellent results from PLIF and TLIF surgery. Most patients are noted to have a significant improvement of their back pain and return to many, if not all, of their normal daily and recreational activities.
Cost of Spinal Fusion Surgery in India
Spinal Fusion Surgery is the most affordable at our hospitals in India. Indicative Costs of various treatment steps is given below
Spinal Fusion Surgery: Costs USD 5,000
Stella Gimba​ from Kenya shares her experience about Advanced Spine Treatment in India relieved her of back pain and made her life joyful​.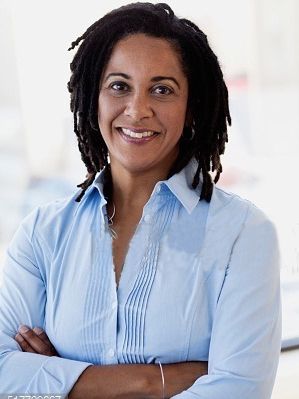 Last Year I was unable to walk without assistance and had minimal function of my hands. Six months earlier I began experiencing cramping in my legs. As my symptoms worsened, I saw several specialists and had an MRI and CT scan of my lumbar spine.
The MRI of the cervical spine showed severe spinal cord compression at levels C4 through C7 which resulted in a condition called myelopathy, the cause of my symptoms. The spine surgeon met me and explained in detail what was causing my symptoms and the type of surgery necessary to take pressure off the spinal cord.
Today I can cook simple meals. I can go for morning walk again and take short shopping trips. I've had a complete turnaround in my quality of life since the spine surgery in India. Thank you everyone at SafeMedTrip.com

Refer a Patient
---
Get the SafeMedTrip Advantage
Benefit from our expertise of helping hundreds of foreign patients find top quality, affordable medical care in India.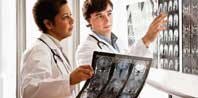 Get Expert Medical Opinion/ Second Opinion – Send us the Medical reports by Email or WhatsApp and we will get you Expert Advice ​​and ​Treatment Cost Estimates​ from Top Specialist at ​Three of India's ​leading hospitals within ​48 hours.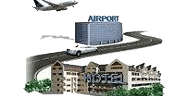 Free Concierge ​Services​ –​ Once you decide to come to India, We will arrange ​Priority Scheduling of Hospital Appointments, Travel & Visa Assistance, Airport Pick up, Economical Hotel Stay, ​Complete ​Local Support​ ​24X7.​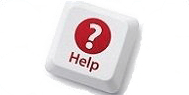 No Obligation – Zero Cost Assistance. We do not collect any service fee from patients. You will directly pay the hospitals after you arrive in India. We ensure Quick, Hassle Free, Affordable Treatment at World Class hospitals in India.
Get Expert Opinion from India's Best Doctors.
References