Dr. Mahesh Chandra Garg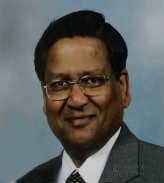 Main Speciality:
Interventional Cardiologist
Consultant , Fellowship, MD, MBBS, 49 years of experience,
New Delhi, India

Send Enquiry
About Doctor
Dr. Mahesh Chandra Garg is a renowned cardiologist with a vast experience of 49 years. His area of interest includes Cardiovascular Intervention and Imaging. Dr. Garg has treated several patients and provides every patient with the best of medical care and attention. He has excelled in using new techniques in invasive cardiology.
Dr Garg is a specialist in coronary electrophysiology, angioplasty, radiofrequency ablation for arrhythmias, and devices to treat to heart failure. He is also the lifetime member of Indian College of Cardiology; Association of Physicians of India; Indian Medical Association; Delhi Medical Association; and is the Associate Member of Cardiological Society of India.
Dr. Garg presented and published many papers in national and international conferences and journals Dr. Garg has attended training in clinical, invasive as well as non-invasive, temporary and permanent pacing, Pediatric Cardiology from Regional Cardiac Centre at Victoria Hospital in Blackpool, UK.
Specialization
Coronary Angioplasty,
Coronary Angiography,
Coronary Electrophysiology,
Radiofrequency Ablation for Arrhythmias
Education and Training
Fellowship, 2011, Royal College of Physicians in Glasgow
MD
MBBS
MRCP (UK)
FRCP (London)
FRCP (Glasgow)
Location
India
Get Expert Opinion from Dr. Mahesh Chandra Garg