World Class Minimally Invasive Cervical Discectomy Spine Treatment in India at Affordable Cost.
You deserve to get back to pain free, good quality life soon
Stella Gimba​ from Kenya shares her experience about Advanced Spine Treatment in India relieved her of back pain and made her life joyful​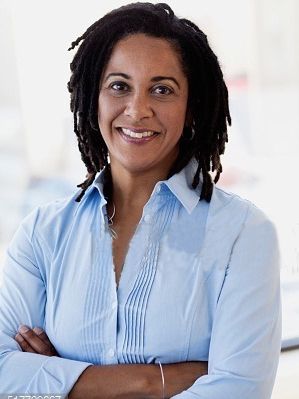 "Last Year I was unable to walk without assistance and had minimal function of my hands. Six months earlier I began experiencing cramping in my legs. As my symptoms worsened, I saw several specialists and had an MRI and CT scan of my lumbar spine.
The MRI of the cervical spine showed severe spinal cord compression at levels C4 through C7 which resulted in a condition called myelopathy, the cause of my symptoms. The spine surgeon met me and explained in detail what was causing my symptoms and the type of surgery necessary to take pressure off the spinal cord.
Today I can cook simple meals. I can go for morning walk again and take short shopping trips. I've had a complete turnaround in my quality of life since the spine surgery in India. Thank you everyone at SafeMedTrip.com.

Request a Call Back
Why you should choose World Class Hospitals in India for Most Advanced Spine Surgery ?

Dedicated team of International trained and vastly experienced Neurosurgeons, Neurologist, Physicians and Physiotherapist.

Use of most advanced Minimally Invasive and Computer Assisted Neurosurgery techniques for quick recovery and most successful outcome.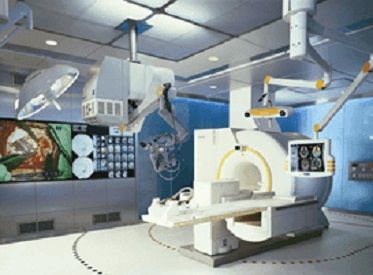 Latest Generation Diagnostic and Imaging facilities including dynamic digital X rays, Spiral CT scanning , MRI and Electro – physiology unit all under one roof.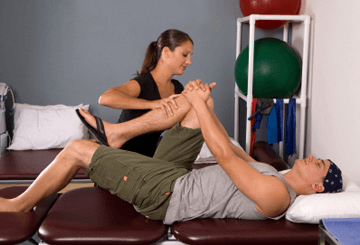 Physiotherapy and Rehabilitation by experts after the surgery help you regain functional abilities quickly helping in vastly improved overall results.
Cervical Discectomy
Cervical Discectomy is a popular procedure for effective treatment of neck problems due to disc herniation or disc bulge. Prolapse of intervertebral disc causes compression of spinal nerves and spinal cord in the neck region, resulting in radiating pain numbness and tingling along one or both arms. Cervical Discectomy removes the offending disc fragments or the whole disc thus relieving cord or nerve compression and restoring them to their original shape and size. The Cervical segment of the human spine consists of 7 cervical vertebrae separated by soft intervertebral discs. These discs provide shock absorption and facilitate neck movements. With age these discs lose their water content due to wear and tear and disintegrate, reducing the intervertebral height. The vertebral body also undergoes degeneration and bony spurs are formed on the under surface of vertebral body along with thickening of facet joints. These disc fragments and osteophytes encroach into the foramen (passage of exiting nerve roots) compressing the nerve roots resulting in pain.
Who may Require Cervical Discectomy ?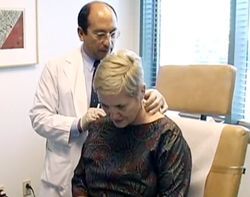 Those patients who suffer from persistent neck pain, one or both arm pain and weakness, instability while walking and lack of bowel and bladder control in spite of taking conservative treatment methods such as rest, medication, physical therapy are ideal candidates for this procedure.
The disc may herniate backwards to compress upon the cord or it may bulge sideways to compress upon the nerve. Cord compression may lead to numbness and weakness of both arms and in severe case may affect the bowel and bladder function.
This procedure aims to remove the complete disc or its fragments in order to relieve compression of the cord or nerve and restore their function.
In Cervical discectomy, Disc can be Accessed Via Anterior or Posterior Approach:

The Anterior Approach
is more popular with the surgeons as the access to disc is very easy with little muscle tissue on the way and complete disc removal is possible with no recurrence of disc herniation. This approach also provides a good exposure to all cervical vertebrae from C2 to cervicothoracic junction. The limited amount of muscle division or dissection helps to limit postoperative pain following the spine surgery. The main postoperative problem most patients face is difficulty swallowing for 2-5 days due to retraction of the esophagus.
Posterior Approach
is slightly complicated as too many tissues have to be traversed to reach the disc. There are chances of injury to spinal cord and nerve roots while accessing the disc. Also since complete removal of disc is not possible, re-herniation can occur. But the positive aspect of this approach is that spinal fusion is not required so natural spine movement is preserved.
Get Estimate
Different Approaches to Treat Cervical Discectomy Spine Problem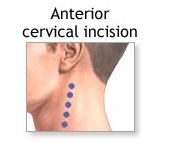 Anterior Approach:
The patient is made to lie down on his back under general anesthesia. A horizontal incision is made just 2 inches above the clavicle on either left or right side. The thin muscle layer is cut and the trachea and esophagus are shifted to one side along with the nerves and vessels. The surgeon has a clear view of the cervical vertebrae. An X-ray is done to confirm the involved disc. An operating microscope can also be used to get a better picture of the operating field. The anterior longitudinal ligament is gently removed to reach the osteophytes and the disc fragments. The osteophytes are scraped off and the intervertebral disc is dissected.
Once the disc is removed the vertebral bodies are gently distracted to their original distance to fill the space with bone graft. This helps to relieve the compression from the nerves as the diameter of the intervertebral foramen is enlarged. Sometimes cervical discectomy is followed by spinal stabilization using screws and plates.
Posterior Approach: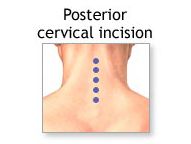 The patient is sedated under general anaesthesia and made to lie on his abdomen. The neck is slightly bent and head is supported on the head rest. An incision is made on the back of the neck in the midline. The skin, fascia and muscles are retraced to reach the vertebrae. An X-ray is done to confirm the level of affected disc. Edges of the lamina are shaved off to give a clearer vision. Incase of central herniation, both lamina may have to be removed in order to get full view of the fragmented disc.
The posterior longitudinal ligament is incised and a small hole is made in the ligamentum flavum. The surgeon now uses a surgical microscope to magnify the operating area and the disc fragments and bony spurs are carefully removed. The muscles fascia and skin are stitched back together.
Outcome and Recovery After Cervical Discectomy Spine Surgery
The patients report an immediate relief in their symptoms after the surgery. The patient is allowed to go home in 1-2 days and allowed to begin gradually with his normal activities. Vigorous neck movements should be avoided to allow proper healing of the graft. The physical therapist will advise on how to perform various activities without straining the neck. Gentle stretching and strengthening exercises for neck muscles are progressed gradually and general body endurance program is initiated.Get Estimate
Ms. Zuhura from Tanzania shares her SafeMedTrip experience -Minimally Invasive Spine surgery in India.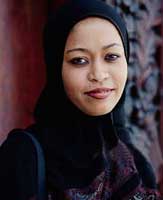 It is with my deepest gratitude that I write to you today. My husband had come to pick me up at the airport and he could not believe his eyes when he saw me walking around the way I used to 10 years back. He took me around to meet all our dear ones and thanked them as he had got back his wife all hale and hearty. They had all supported my decision to have my surgery done in India under the expert care of Safemedtrip. If I was ever to undergo any operation, it would in India without doubt.

Refer a Patient
---
Get the SafeMedTrip Advantage
Benefit from our expertise of helping hundreds of foreign patients find top quality, affordable medical care in India.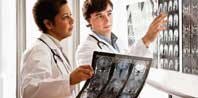 Get Expert Medical Opinion/ Second Opinion – Send us the Medical reports by Email or WhatsApp and we will get you Expert Advice ​​and ​Treatment Cost Estimates​ from Top Specialist at ​Three of India's ​leading hospitals within ​48 hours.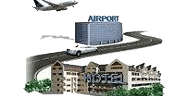 Free Concierge ​Services​ –​ Once you decide to come to India, We will arrange ​Priority Scheduling of Hospital Appointments, Travel & Visa Assistance, Airport Pick up, Economical Hotel Stay, ​Complete ​Local Support​ ​24X7.​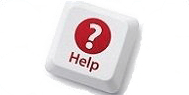 No Obligation – Zero Cost Assistance. We do not collect any service fee from patients. You will directly pay the hospitals after you arrive in India. We ensure Quick, Hassle Free, Affordable Treatment at World Class hospitals in India.
Get Expert Opinion from India's Best Doctors.
SafeMedTrip Consultants Pvt. ltd. | 301, Ansal Tower 38, Nehru Place, New Delhi - 110019, India