Oral Cancer – Treatment and Surgery from Best Cancer Hospitals in India
Excellent Outcomes and Affordable Cost is assured.
Ms. Jemila Abubakar From Nigeria shares her experience about Medical Treatment in India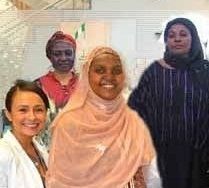 Thanks for your always prompt responses to my volley of questions and concerns. I could not have managed even a step without your staff's Excellent care. Couldn't be happier with the Indian hospital's Surgeon, physicians and their expertise. Very personable and professional. Would recommend to others.
All staff nurses and doctors are very attentive. Always available, kind and considerate. My stay during treatment in India was very comfortable. Will recommend for sure." Thanks you all and God bless you !

Request a Call Back
Why you should choose India for Affordable, World Class Oral Cancer Treatment

Globally Trained & Highly Experienced Oral Cancer Specialists – Benefit from the expertise of Oral Cancer Specialists who have worked at World's leading Oral Cancer hospitals for decades and follow most advanced cancer treatment protocols.

World's Lowest Cost Cancer Treatment Packages. Best quality Drugs, Medicines and Consumables for Oral Cancer Care are produced in India at lowest cost and exported all over the world.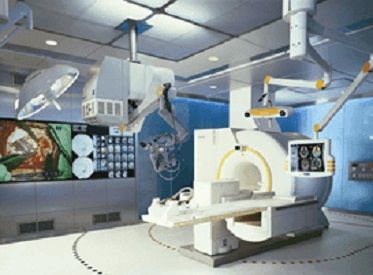 Complete Cancer Care with latest High-end technology infrastructure like Robotic Surgery System, Brain Suite, Novalis Radiosurgery TX, PET Scan, CyberKnife , Gamma Knife, IMRT and IGRT that help quick diagnosis and recovery.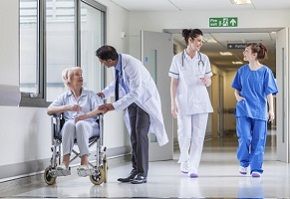 Well trained English speaking Doctors
, Nurses and Support Staff provide competent and compassionate Cancer care.
Get Estimate
---
Mouth cancer has the same meaning as oral cancer – This cancer can occur in any part of mouth such as; at the surface of the tongue, lips, cheeks and gums, tonsils, inside the mouth cavity and also in salivary glands. Mouth cancer is a type of head and neck cancer and it is often treated in the same way. Anyone can suffer from oral cancer but the risk is high, if you are a male, over the age of 40, chews tobacco frequently or drinks alcohol or has a history of head or neck cancer. Frequent sun exposure is also one of the risk factor for lip cancer. Symptoms of oral cancer include:
White or red patches inside your mouth.
Mouth sore that don't heal.
Bleeding in your mouth.
Loose Teeth.
Problems or pain while swallowing.
A Lump in your neck.
An Earache.
Oral cancer treatments may include surgery, radiation therapy or chemotherapy. Some patients can get a combination of treatments.
Diagnosis of Oral Cancer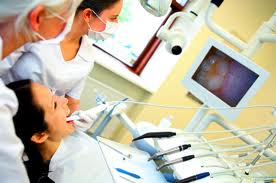 Biopsy : The Doctor may take a small sample of tissue to see if there are cancerous cells. In most cases the patient will be under general anesthesia but in some cases, just a local anesthetic is used and especially if the biopsy involves taking a sample from the surface of the tissue (fine needle aspiration biopsy).
Endoscopy : The Doctor passes a lighted scope down the patient's throat to see whether the cancer has spread beyond the mouth.
Ultrasonography : Ultrasound imaging is a medical technique that uses high-frequency sound waves to create an interior image of the body on a special computer screen. This image is formed from the echoes of the sound waves on the surface of the organs. Abnormal tissue masses and organs reflect sound waves differently.
Imaging Tests : The Following tests may help the doctor determine whether the cancer has spread: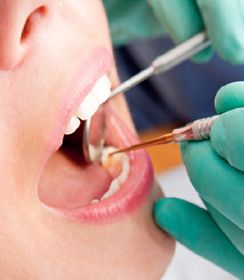 X-Rays – It shows the location, size, and shape of a oral tumor. If x-rays suggest that an abnormal area may be cancerous, the doctor is likely to recommend special imaging tests.
Computerized Tomography (CT) Scans – A CT scan takes a series of x-rays, which build up a three-dimensional picture of the inside of the body. The scan takes 10-30 minutes and is painless. It uses a small amount of radiation, which is very unlikely to harm you and will not harm anyone come into contact with.
Magnetic Resonance Imaging (MRI) Scans – An MRI scan is used to assess the extent of the primary tumor so that the doctors can plan the best treatment. They also help to detect whether the tumor has progressed.
PET (Positron Emission Tomography) Scans – PET scans use glucose (a form of sugar) that contains a radioactive atom. A special camera can detect the radioactivity. Cancer cells absorb a lot of the radioactive sugar because of their high rate of metabolism. PET is useful to look for cancer throughout your body. PET scans can be more helpful than several different x-rays because it scans the whole body. It can sometimes help tell if a tumor is cancerous or benign. It is being combined with CT scans to better pinpoint some kinds of cancer.
Panorex – This is a rotating x ray of upper and lower jawbones that determines changes that occur due to cancers in the oral cavity. Chest X-rays help in checking for lung cancers in oral cancer patients with smoking habits. Barium swallow is a commonly performed series of x rays to assess the cancers of the digestive tract in patients with oral cancer. A radionulide bone scan may be suggested if there is concern that the cancer may have spread to the bones.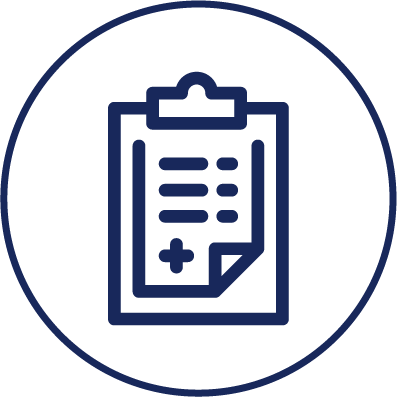 Post a Query
Treatment of Oral Cancer at World Class Hospitals in India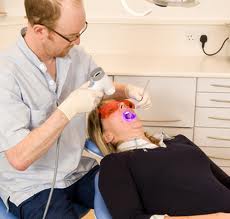 Surgery to Remove the Tumor : Your surgeon may cut away the tumor and a margin of healthy tissue that surrounds it. Smaller cancers may be removed through minor surgery. Larger tumors may require more-extensive procedures.
Surgery to Remove Cancer that has Spread to the Neck : If cancer cells have spread to the lymph nodes in your neck, your surgeon may recommend a procedure to remove cancerous lymph nodes and related tissue in the neck (neck dissection).
Surgery to Reconstruct the Mouth : After an operation to remove your cancer, your surgeon may recommend reconstructive surgery to restore the appearance of your face or to help you regain the ability to talk and eat.
Maxillectomy : Maxillectomy is the removal of the hard palate if that is affected. A special denture called prosthesis can alter the defect caused in the hard palate resulting from the surgery. Mouth's surgery involves removal of thin sections of lip tumors. Immediate examination of the sections for potential cancer cells allows the surgeons to decide whether or not the cancer is completely removed.
Laryngectomy : Laryngectomy is the surgical removal of larynx (voice box). This is done when there is risk of food entering the trachea and infecting the lungs, as a result of removal of tumors of tongue or oropharynx. By removing the larynx, the trachea is attached to the skin of the neck thus eliminating the risk of infecting the lung and potential pneumonia.
Neck Dissection : Neck dissection is a surgical procedure involving removal of lymph nodes in the neck that are known to contain cancer cells. The side effects of this surgery include numbness of the ear, difficulty in raising the arm above the head, discomfort to the lower lip—all of which are caused by different nerves involved in the surgery.
Tracheostomy : Tracheostomy is an incision made in the trachea to facilitate breathing for oral cancer patients who may develop considerable swelling following surgical removal of the tumor in oral cavity. This prevents any obstruction in the throat and allows easy breathing.
Radiotherapy : Radiotherapy uses doses of radiation to kill cancerous cells. It may be possible to remove the cancer using radiotherapy alone, but it is usually used after surgery to prevent the cancer from re-occurring.
Internal Radiotherapy : Internal radiotherapy is a type of radiotherapy often used to treat cancers of the tongue that are in their early stages. It involves sticking radioactive wires or needles directly into the tumour while you are under a general anaesthetic (put to sleep). The wires or needles then release a dose of radiation into the tumour.
Chemotherapy : Chemotherapy is often used in combination with radiotherapy when the cancer is widespread, or if it is thought there is a significant risk of the cancer returning.Chemotherapy involves the use of powerful cancer-killing medicines.Get Estimate
---
Ms Cheryl Campbell from USA shares her experience of travelling to India for Medical Treatment.

My husband and I have experience of hospitals both in the US and UK. Finding safemedtrip.com has been a boon. The hospital in India is overall the very best we have experienced. The level of care is exceptional.
Every member of staff works as a dedicated member of a team to assist recovery. We were somewhat nervous about coming to India as we have never visited before, but we were never left unsure or uncomfortable about anything from the time we were picked up at the airport. The medical facilities and the room facilities were equally excellent. We informed about every step which made us feel in control of our situation. The staff was extremely forthcoming and communicative. A special word of thanks, to the Physiotherapist, who worked hard and motivated me to get back on my feet again without any pain. Were any of our family to need surgery again, with time to make a choice we would come here.

Refer a Patient
---
Get the SafeMedTrip Advantage
Benefit from our expertise of helping hundreds of foreign patients find top quality, affordable medical care in India.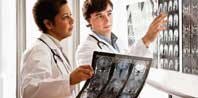 Get Expert Medical Opinion/ Second Opinion – Send us the Medical reports by Email or WhatsApp and we will get you Expert Advice ​​and ​Treatment Cost Estimates​ from Top Specialist at ​Three of India's ​leading hospitals within ​48 hours.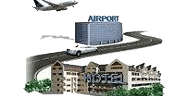 Free Concierge ​Services​ –​ Once you decide to come to India, We will arrange ​Priority Scheduling of Hospital Appointments, Travel & Visa Assistance, Airport Pick up, Economical Hotel Stay, ​Complete ​Local Support​ ​24X7.​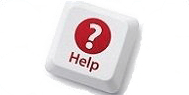 No Obligation – Zero Cost Assistance. We do not collect any service fee from patients. You will directly pay the hospitals after you arrive in India. We ensure Quick, Hassle Free, Affordable Treatment at World Class hospitals in India.
Get Expert Opinion from India's Best Doctors.
SafeMedTrip Consultants Pvt. ltd. | 301, Ansal Tower 38, Nehru Place, New Delhi - 110019, India