Most Advanced Oral Cancer Treatment at World Class Hospitals in India.
Excellent Outcomes and Affordable Cost is assured.
Why you should choose India for Affordable, World Class Oral Cancer Treatment

Globally Trained & Highly Experienced Oral Cancer Specialists – Benefit from the expertise of Oral Cancer Specialists who have worked at World's leading Oral Cancer hospitals for decades and follow most advanced cancer treatment protocols.

World's Lowest Cost Cancer Treatment Packages. Best quality Drugs, Medicines and Consumables for Oral Cancer Care are produced in India at lowest cost and exported all over the world.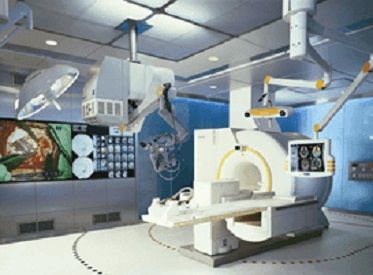 Complete Cancer Care with latest High-end technology infrastructure like Robotic Surgery System, Brain Suite, Novalis Radiosurgery TX, PET Scan, CyberKnife , Gamma Knife, IMRT and IGRT that help quick diagnosis and recovery.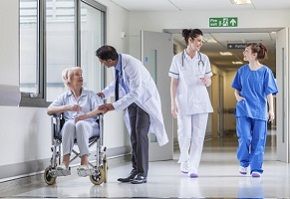 Well trained English speaking Doctors
, Nurses and Support Staff provide competent and compassionate Cancer care.
Get Estimate
Oral Cancer Treatments available at World Class Hospitals in India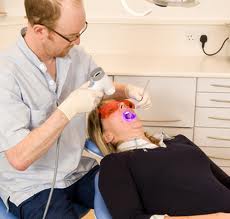 Surgery to Remove the Tumor : Your surgeon may cut away the tumor and a margin of healthy tissue that surrounds it. Smaller cancers may be removed through minor surgery. Larger tumors may require more-extensive procedures.
Surgery to Remove Cancer that has Spread to the Neck : If cancer cells have spread to the lymph nodes in your neck, your surgeon may recommend a procedure to remove cancerous lymph nodes and related tissue in the neck (neck dissection).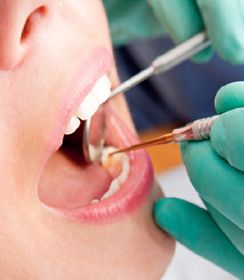 Surgery to Reconstruct the Mouth: After an operation to remove your cancer, your surgeon may recommend reconstructive surgery to restore the appearance of your face or to help you regain the ability to talk and eat.
Maxillectomy : Maxillectomy is the removal of the hard palate if that is affected. A special denture called prosthesis can alter the defect caused in the hard palate resulting from the surgery. Mouth's surgery involves removal of thin sections of lip tumors. Immediate examination of the sections for potential cancer cells allows the surgeons to decide whether or not the cancer is completely removed.
Laryngectomy : Laryngectomy is the surgical removal of larynx (voice box). This is done when there is risk of food entering the trachea and infecting the lungs, as a result of removal of tumors of tongue or oropharynx. By removing the larynx, the trachea is attached to the skin of the neck thus eliminating the risk of infecting the lung and potential pneumonia.Get Estimate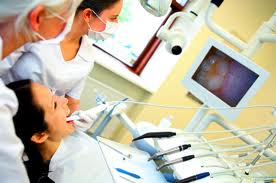 Neck Dissection : Neck dissection is a surgical procedure involving removal of lymph nodes in the neck that are known to contain cancer cells. The side effects of this surgery include numbness of the ear, difficulty in raising the arm above the head, discomfort to the lower lip—all of which are caused by different nerves involved in the surgery.
Tracheostomy : Tracheostomy is an incision made in the trachea to facilitate breathing for oral cancer patients who may develop considerable swelling following surgical removal of the tumor in oral cavity. This prevents any obstruction in the throat and allows easy breathing.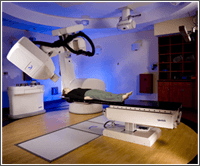 Radiotherapy : Radiotherapy uses doses of radiation to kill cancerous cells. It may be possible to remove the cancer using radiotherapy alone, but it is usually used after surgery to prevent the cancer from re-occurring.
Internal Radiotherapy : Internal radiotherapy is a type of radiotherapy often used to treat cancers of the tongue that are in their early stages. It involves sticking radioactive wires or needles directly into the tumour while you are under a general anaesthetic (put to sleep). The wires or needles then release a dose of radiation into the tumour.
Chemotherapy : Chemotherapy is often used in combination with radiotherapy when the cancer is widespread, or if it is thought there is a significant risk of the cancer returning.Chemotherapy involves the use of powerful cancer-killing medicines.Get Estimate
---
Cost of Oral Cancer Treatment in India
Oral Cancer Treatment is the most affordable at our hospitals in India. Indicative Costs of various treatment steps is given below
Oral Cancer surgical treatment: Costs approximately USD 3200
Get Free Expert Opinion Online from India's Most Experienced Cancer Specialists Right Now
How it Works – Get Most Affordable Treatment in India
| | |
| --- | --- |
| | Send medical reports by WhatsApp/Email |
| | |
| --- | --- |
| | Receive quotation(s) within 48 Hours |
| | |
| --- | --- |
| | Get Free Medical Visa & Airport Pick up |
| | |
| --- | --- |
| | Medical Treatment Assisted & Fly Back Home |
Benefit from our Highly Negotiated Low Cost Oral Cancer Treatment Packages
Patient Testimonials – What People Say about us
Patients from over 72 countries have benefitted from SafeMedTrip Assistance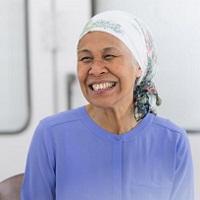 Ms. A. Ommetaye from Nigeria, Cancer Treatment
Ms. A. Ommetaye from Nigeria, Cancer Treatment
"I can't begin to tell you how much I appreciate everything you and all of your coworkers have done for use. To know that someone would be there to meet us at the end of our long trip and we didn't have to worry about anything. We got to the hospital late and were taken directly to our rooms to rest. From that moment on we were treated like God. The hospital was so clean, everyone always smiles, and your not just a number. The professionalism was out of this world. When we left We all agreed that if we ever had to do this again, we would be back in a heartbeat! Leaving the Hospital pulled at our heartstrings because the nurses and doctors became our friends!"


Balondemu Darkwah from Uganda Cancer Treatment
Balondemu Darkwah from Uganda Cancer Treatment
"I could not have managed even a step without your staff's excellent care. Couldn't be happier with the surgeon, physicians and their expertise. All staff nurses and doctors are very attentive. Always available, kind and considerate. Your Case Managers are very personable and professional. My stay was very comfortable. Will recommend for sure.
SafeMedTrip helped me immensely to apply for medical visa and make arrangements to fly to India and have the procedure done. Thanks you all and God bless you !"
Frequently Asked Questions
Once you have decided that you want to get treatment in India you can email us your latest medical reports and accompanying X-Rays, MRI Scans and other relevant medical documents at help@safemedtrip.com or Call or WhatsApp us on +91-9899993637 for one to one discussion with our executives.
Once we receive your reports, we will get them reviewed by our medical experts and will send you a detailed treatment package consisting of doctor's diagnosis, treatment plan, cost of treatment, duration of stay in hospital and duration of stay in India besides other relevant details.
Once you have confirmed to us that you want to proceed further to get treatment in India, our team will help you with the Indian medical visa assistance and documentation process. We will also help you in arranging for a comfortable local stay for you and your attendant. You don't have to send any money in advance.
Savings can be from 30-50%, depending upon the procedure and the destination. Your treatment will be carried out from only the best hospitals in India that are NABH accredited and have specialists that are recognized globally for their expertise.
From the date you decide on one of the three affordable treatment packages offered to you. It may take 1- 3 weeks to obtain Medical Visa and book flight tickets. We have zero waiting period and you can be received at the Airport on arrival and immediately admitted at hospital and treatment will start.
Its advisable that you should not delay your treatment particularly in case of severe illnesses like Cancer, Heart or Spine etc. Early start of treatment results in quick recovery and lower expense compared to delay of treatment.
The difference in cost package due to the labour and insurance costs of the hospital operating in India, and not by the difference in the quality of treatment.
Each patient is assigned to a SafeMedTrip Patient Case Manager who will take care of every single detail ranging from arrival to send off.
Yes, of course. We will provide you with complete assistance in selecting high-quality hotels near the hospital location that fits your budget.
You will be given a complete profile of the specialist before you proceed for the treatment. On special request, we will be happy to connect you with him through a teleconferencing service facilitated by Skype.
Get the SafeMedTrip Advantage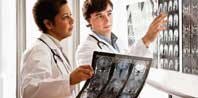 Get Expert Medical Opinion/ Second Opinion – Send us the Medical reports by Email or WhatsApp and we will get you Expert Advice ​​and ​Treatment Cost Estimates​ from Top Specialist at ​Three of India's ​leading hospitals within ​48 hours.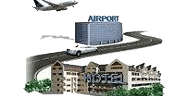 Free Concierge ​Services​ –​ Once you decide to come to India, We will arrange ​Priority Scheduling of Hospital Appointments, Travel & Visa Assistance, Airport Pick up, Economical Hotel Stay, ​Complete ​Local Support​ ​24X7.​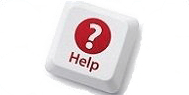 No Obligation – Zero Cost Assistance. We do not collect any service fee from patients. You will directly pay the hospitals after you arrive in India. We ensure Quick, Hassle Free, Affordable Treatment at World Class hospitals in India.
Get Expert Opinion from India's Best Doctors.
WhatsApp Consult Now