Most Advanced Options for Breast Cancer Treatment at World Class Hospitals In India
Treatments of Breast Cancer Treatment
Excellent Outcomes and Affordable Cost is assured.
Ms. Esther Faith from Nigeria shares her experience about Breast Cancer Treatment in India​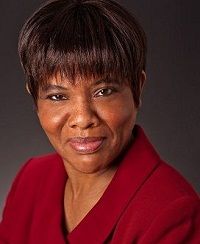 I can't begin to tell you how much I appreciate everything you and all of your co-workers have done for us. To know that someone would be there to meet us at the end of our long trip and we didn't have to worry about anything. We got to the hospital late and were taken directly to our rooms to rest. From that moment on we were treated like God.
The hospital was so clean, everyone always smiles and you are not just a number. The professionalism was out of this world. I was fortunate that the surgeon had tremendous expertise in Breast Conserving Mastectomy and I am pleased with the results. The surgeon and nurses cared for me to make it least painful hospital stay. When we left we all agreed that if we ever had to do this again, we would be back in a heartbeat! Leaving the Hospital pulled at our heartstrings because the nurses and doctors became our friends!

Request a Call Back
---
Why you should choose World Class Hospitals in India for Breast Cancer Treatment ?

Globally Trained & Highly Experienced Breast Cancer Specialists – Benefit from the expertise of Breast Cancer Specialists who have worked at World's leading Breast Cancer hospitals for decades and follow most advanced cancer treatment protocols.

World's Lowest Cost Cancer Treatment Packages. Best quality Drugs, Medicines and Consumables for Breast Cancer Care are produced in India at lowest cost and exported all over the world.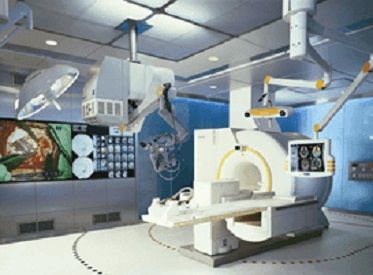 Complete Cancer Care with latest High-end technology infrastructure like Robotic Surgery System, Brain Suite, Novalis Radiosurgery TX, PET Scan, CyberKnife , Gamma Knife, IMRT and IGRT that help quick diagnosis and recovery.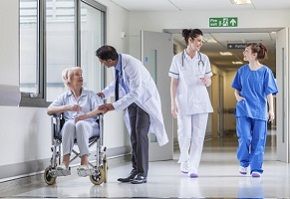 Well trained English speaking Doctors, Nurses and Support Staff provide competent and compassionate Cancer care.
Most Advanced Breast Cancer Treatment Options available in India
When deciding what treatment is best for you, your doctors will consider the stage and grade of your cancer (how big it is and how far it's spread). Treatment options and recommendations are very personalized and depend on several factors, including:
The stage of the tumor
The tumor's subtype, including hormone receptor status (ER, PR) and HER2 status
Genomic markers, such as Oncotype DX™ and Mammaprint™
The presence of known mutations in inherited breast cancer genes, such as BRCA1 or BRC

Get Estimate
1) Breast Conservation Surgery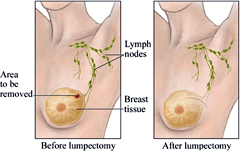 This is a procedure to remove the breast lump or cancerous cells and some of the nearby healthy tissues but leaving the whole breast intact as such, so that at the end of the procedure, you have a near normal breast.
Modified Radical Mastectomy with Reconstruction (MRM):
If the Cancer is found in more than one part of the breast, then to save the life of the patient, removal of entire breast and axillary lymph nodes may be necessary. This is followed by immediate breast reconstruction by plastic surgeon who utilizes patient's own tissues to create a breast which closely matches the opposite breast, if required an artificial implant may also be used.
2) Chemotherapy, Radiation Therapy & Hormonal Therapy
After surgery, the next step in managing early-stage breast cancer is to lower the risk of recurrence and to get rid of any remaining cancer cells. These cancer cells are undetectable but are believed to be responsible for both local and distant recurrence of cancer.
Treatment given after surgery is called adjuvant therapy. Adjuvant therapies may include radiation therapy, chemotherapy, targeted therapy, and/or hormonal therapy.
---
Personalized Targeted Therapy: A New Generation for Breast Cancer Treatment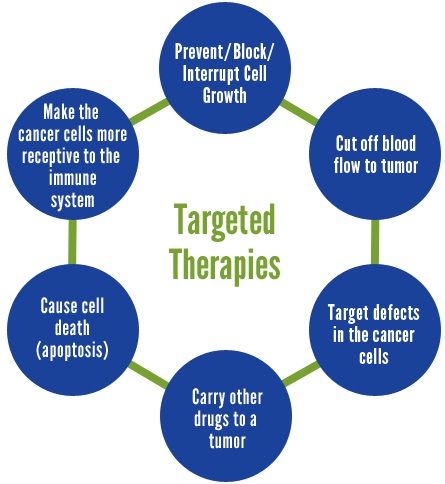 Advancements in technology have led to the development of more individualized treatment modalities. While chemotherapy agents aim to destroy rapidly dividing cells, new types of drugs interfere with the development of cancer at the molecular level. This new method is called targeted therapy.
Diagnosis of the Breast Carcinoma with a good tissue biopsy and molecular testing is needed to ensure that the toxic chemotherapy procedure is avoided and the patient gets the appropriate targeted and personalized breast cancer therapy with the help of biomarkers.
Targeted therapy blocks the growth and spread of cancer by inhibiting cancer cells from dividing or terminating them directly. Standard chemotherapy affects all body cells, but targeted therapy directs drugs or other specially created substances to attack only the cancer cells. Chemotherapy can be used once the disease progresses on the targeted therapies.Get Estimate
---
Cost of Breast Cancer Treatment in India
Breast Cancer treatment is the most affordable at our hospitals in India. Indicative Costs of various treatment steps is given below
Biopsy or PET scan: Costs around USD 1000.
Chemotherapy: Costs approximately USD 1500.
Surgery: Costs between USD 4000 – 6000.
---
Ms. Rebecca Kiruja From South Africa shares her experience of travelling to India for Breast Cancer Treatment that saved her life.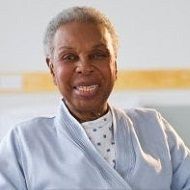 For a woman to be diagnosed with breast cancer can be the worst thing that can happen in her life. When I was diagnosed with it, I felt as if I had reached the end of the world. But then Safemedtrip happened to me and the rest was easy. They handled everything right from choosing the right doctor and the hospital to all the small details surrounding the surgery. FNAC and Biopsy test were done wth 2 days of my arrival at New Delhi hospital and I was taken up immediately for surgery followed by Hormonal treatment.
I sincerely appreciate everything you and all of your team have done for me. The arrangements were just superb, the hospital and the staff were world class. They made me comfortable at every step. Now that I am back home all hale and hearty, I can confidently say to people – If anyone needs a surgery, India is the destination and Safemedtrip your partner in the journey.

Refer a Patient
---
Get the SafeMedTrip Advantage
Benefit from our expertise of helping hundreds of foreign patients find top quality, affordable medical care in India.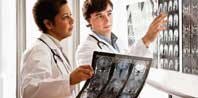 Get Expert Medical Opinion/ Second Opinion – Send us the Medical reports by Email or WhatsApp and we will get you Expert Advice ​​and ​Treatment Cost Estimates​ from Top Specialist at ​Three of India's ​leading hospitals within ​48 hours.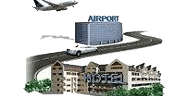 Free Concierge ​Services​ –​ Once you decide to come to India, We will arrange ​Priority Scheduling of Hospital Appointments, Travel & Visa Assistance, Airport Pick up, Economical Hotel Stay, ​Complete ​Local Support​ ​24X7.​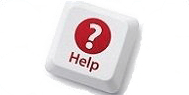 No Obligation – Zero Cost Assistance. We do not collect any service fee from patients. You will directly pay the hospitals after you arrive in India. We ensure Quick, Hassle Free, Affordable Treatment at World Class hospitals in India.
Get Expert Opinion from India's Best Doctors.
WhatsApp Consult Now