Dr. Bipin Walia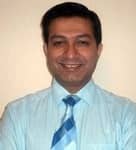 Neurosurgeon
MBBS, MS [Surgery], M.Ch (Neurosurgery),DNB
Neurosurgeon
Senior Consultant Neuro Surgery

Send Enquiry
Dr. Bipin Walia is amongst the most reputed and experienced Neuro surgeons in India with more than 17 years of experience of rich experience in Neurosurgery with special expertise in Brain & Spine Surgery . He has done more than 5000 Neurosurgeries with excellent outcome record.
ACADEMIC & PROFESSIONAL EDUCATION
Graduation ( MBBS) and Post Graduation (MS‐General Surgery) from Armed Forces Medical College ‐ AFMC, Pune. MCh ( Neurosurgery) from All India Institute of Medical Sciences (AIIMS), New Delhi Visiting Fellow – Singapore General Hospital, Singapore
Accomplishments
Has performed more than 5000 Neuro Surgeries (Brain & Spine ) Successfully
Pioneer in India for Endoscopic Disc Surgery (2000), Spinal Cord Stimulation,
Awarded UN Peace Medal and Chief of Army Staff Commendation
Mannakal Gold Medal in MS Surgery
Clinical Expertise
Image Guided Surgery using Brain Suite IntraOperative MRI Surgery system.
Skull Base Surgery-
Anterior, Middle and Posterior skull base, Pituitary Adenoma including endonasal and endoscopic, Acoustic Schwanomas/ Meningiomas / Craniopharyngiomas CranioVertebral Junction including trans Oral surgeries
Microsurgery for other brain tumors / Intraventricular tumors / CSF rhinorrhia.
Spine-
Anterior Cervical microdiscoidectomies / Fusions and Corpectomies – 400 cases Laminectomies /Laminoplasty for spinal tumor. Trans thoracic / Transabdominal Spinal decompression & Instrumentations for TB, Tumors and Trauma Lumbar Micro & Endoscopic discoidectomies.
Paediatric –
BrainTumors / Craniostenosis/ Spinal Dysraphism / Hydrocephalus Cranio Spinal trauma & Peripheral Nerve Surgery.
Get Expert Opinion From India's Best Doctors
Send Us Your Information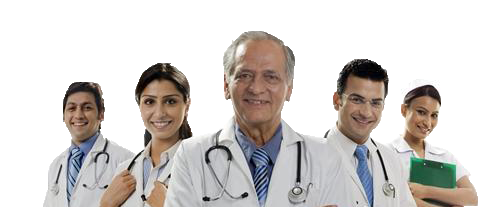 SafeMedTrip Consultants Pvt. ltd. | 301, Ansal Tower 38, Nehru Place, New Delhi - 110019, India