Dr Bidu Mohanty
Dr Bidhu Mohanty – Radiation Oncology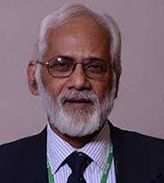 Main Speciality:
Radiation Oncology(Director)
30+ years of experience
Qualifications:
MBBS, MD

Send Enquiry
About Doctor
Dr. BK Mohanti is an MBBS Graduate from MKCG Medical College, Berhampur and completed his MD (Radiotherapy) from P.G.I.M.E.R., Chandigarh in 1983. With a rich experience of over 30 years to his credit, Dr. Mohanti has worked as a Radiation Oncologist and also as Faculty since 1985 at Kidwai Memorial Institute of Oncology, Bangalore and AIIMS, New Delhi. He was on assignment to the Ministry of Health, Oman to establish the first Radiotherapy department and set up patient care at the National Oncology Center,Royal Hospital, Muscat from March 2004 to March 2006. His last assignment was with AIIMS, New Delhi as Professor in the Department of Radiation Oncology till February 2013
Specialization
Radiation
Oncology
, GI & Hepato-biliary,
Pediatric cancers
and Hematologic malignancies Brachytherapy, Palliative Care,
Cancer
Survivorship.
Work Experience
Dr Mohanty hs worked with the best some of the best hospital in India like All India Institute of Medical Sciences, New Delhi, India and Kidwai Memorial Institute of Oncology in Bangalore, India.
Dr B K Mohanty has also worked with the Royal Hospital, Muscat, Oman to establish the first Radiotherapy department and set up patient care at the National Oncology Center from March 2004 to March 2006.
Director and Head of Department – Radiation Oncology Fortis Hospital, Gurgaon
Education
MBBS – MKCG Medical College, Berhampur
MD – P.G.I.M.E.R., Chandigarh, 1983
Location
India
Get Expert Opinion from Dr Bidu Mohanty