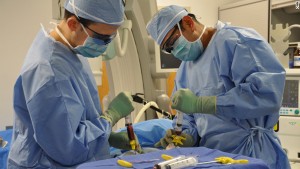 Two men from Tanzania with different backgrounds, work and skin colour, one day – years apart, visited a hospital with similar and painful symptoms. Like many patients, they both expected a quick fix and a return to their daily routine. But this was not to be. Both were diagnosed with a rare, little spoken about, life-altering and threatening blood cancer – Acute Myeloid Leukaemia (AML). It was mid last year when Edward Muturi got alarmed at how he tired easily especially in the morning. Within no time, his chest felt like it was on fire and the physician he saw recommended an X-ray test. The result showed he had pneumonia while a blood test showed that his blood count was alarmingly low. This called for immediate admission for further tests.
Leukaemia is a cancer of the white blood cells and in AML, the condition progresses rapidly and aggressively. It needs to be treated immediately as the myeloid cells act as our body guards, fighting bacterial infections and preventing tissue damage. That was in June, and Muturi was immediately put under intense chemotherapy treatment which went on until mid July, when a bone marrow test showed the cancer cells had gone into remission. But, in November it was back and doctors told him the only solution was a bone marrow transplant.
Five years ago, Bhimji Patel's doctors had also arrived at the same conclusion. He had to undergo bone marrow transplant if he hoped to be cured of the condition that had unexpectedly come on him, the Multiple Myeloma. Patel had checked in at a local hospital with fever, persistent cough and uncontrollable shivering in September 2009. He spent 12 days at the hospital, with tests failing to reveal what he was suffering from until the doctor performed the bone marrow test.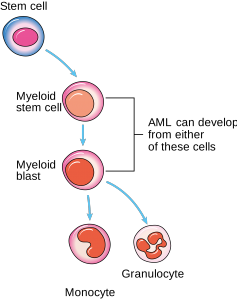 According to the Chief Onclogist at the leading SafeMedTrip affiliate hospital in  in India, who oversaw both Patel and Muturi's transplant procedure, Myeloma can be controlled through chemotherapy for about two to three years. "A bone marrow transplant offers a more permanent option since it ensures that the patient can live disease free," he says. He further  adds that Myeloma being a cancer of the bone marrow, affects plasma cells inside the bone marrow. The myeloma cells expand within the bone marrow which in turn affects production of healthy blood cells besides damaging the bones. Both Patel and Muturi were forced to look to India after they learnt from their doctors that bone marrow transplant, an expensive procedure, is not available locally.
Once in India, Muturi says he realised that the procedure is highly specialised and complicated. "In India, I was put in a specialised unit as the only patient. The room was air conditioned, without ventilation to prevent infections and round the clock care is provided by medics who sterilise before and after coming to the unit," he said. Muturi had to stay in the hospital for weeks undergoing chemotherapy before the main procedure was undertaken. The bone marrow donor, his sister, arrived in India ten days to the procedure and she too went through intense tests.
For more information on Advanced Bone Marrow Transplant Services at World Class hospitals in India, Please visit this link :   https://safemedtrip.com/medical-services/organ-transplant-in-india/bone-marrow-transplant-in-india.html