Bone Marrow Transplant (BMT), Pediatric BMT​ ​for treatment of sickle cell disease at World Class Hospitals in India
Treatments of Sickle Cell Disease and Sickle Cell Anemia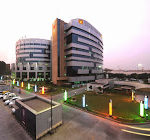 Centre for Bone Marrow Transplant is the largest in India and among the biggest in Asia. A stand alone dedicated facility, equipped with ultra‐modern infrastructure and internationally trained, widely experienced faculty. The Centre is supported by state‐of‐the‐art laboratory services and transfusion services, along with fully equipped radiation oncology unit with the facility of total body irradiation.
In a short span of last few years, our affiliated BMT centre has done more than 500 transplants with > 80 Percent success rate. including India's first Multiple Donor Transplant. Each BMT treatment room is supported by separate HEPA filter with triple level air filtration. Transplants are routinely performed for children as well as adults. The centre is credited with Delhi's First MUD (Match Unrelated Donor) Transplant.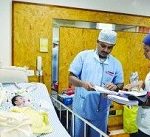 This is the only hospital with a dedicated 24 bed BMT unit with Pediatric ICUs and the back up of best in class radiation and medical oncology services.
The Centre offers both allogenic and autologous transplant using bone marrow, peripheral blood stem cells and cord blood stem cells for various benign and malignant disorders like Thalassemia, Aplastic Anaemia, Leukemia, Lymphomas, Multiple Myelomas and Advanced Paediatric Solid Tumors.
What is Bone Marrow Transplant/Stem Cell Transplant?
Bone marrow transplantation (BMT/SCT) is a medical procedure being used to treat diseases once thought incurable. Bone marrow transplantation (also known as stem cell transplantation) involves harvesting healthy stem cells from the donor to replenish the bone marrow of the patient. The new stem cells take over the production of the blood cells. It is the transplantation of multi potent hematopoietic stem cells, usually derived from bone marrow, peripheral blood stem cells, or umbilical cord blood from donor to recipient.
Who requires Bone Marrow Transplant/Stem Cell Transplant?
Stem cell transplant is a curative treatment for various diseases: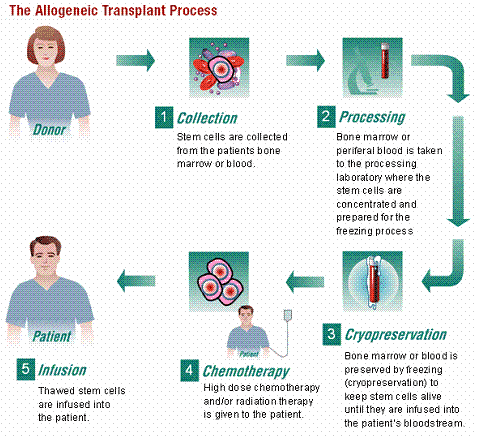 Thalassemia & Sickle cell disease.
Aplastic anemia.
Leukemia (ALL, AML, CML, CLL).
Multiple myeloma.
High grade lymphomas.
Neuroblastoma.
Wilm's tumor.
High grade sarcomas.
Types of Stem Cell Transplant
Allogenic transplant (from a donor).
Autologous transplant (from self).
Sibling Donor Transplant.
The donor may be a relative, usually a brother or sister, or an unrelated (anonymous) donor.
Match Unrelated Donor.
Haploidentical Transplant.
The donor needs to be Histocompatible Leukocyte antigen (HLA) match.
Cord Blood Transplant.
Allogeneic BMT involves using the stem cells of a donor.
BMT is the only treatment that can cure sickle cell disease, but only 20-30 percent of patients who need one have a matching sibling to donate bone marrow for them. BMT has been used to cure a variety of malignant (blood cancers) and immune system diseases for 30 years. For the past 20 years, BMT has been used to treat and cure children with sickle cell disease. Our Sickle Cell team is closely integrated with our BMT team. We have the ability to guide parents through this difficult decision because of the expertise in both the sickle cell program and the BMT division.
Treatments of Sickle Cell Disease and Sickle Cell Anemia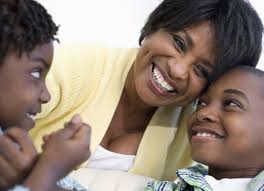 Sickle cell anemia is an inherited blood disorder that causes blood cells to become hard, sticky and shaped like a sickle or "C." As a result, while traveling through the blood vessels, cells may become stuck and block the flow of blood throughout the body. This may cause a variety of symptoms and medical problems, including bacterial infections, pain, tissue damage, stroke and anemia. Blocked blood flow also can cause damage to the spleen, kidneys and liver.
1.Hydroxyurea (Droxia, Hydrea): This prescription drug, originally used to treat cancer, may be helpful for children and adults with sickle cell disease. When taken daily, it reduces the frequency of painful crises and acute chest syndrome and also reduces the need for blood transfusions. It works by causing an increase in fetal hemoglobin (a type of hemoglobin found in newborn babies) that prevents the formation of sickle cells. This is a preventative medicine only. It does not relieve pain once a patient has already developed a pain crisis.
2.Blood Transfusions: Simple blood transfusions can also be given at a regular schedule (every 4-6 weeks) to prevent sickle cell problems. In some instances, patients are placed on a special machine so they can receive exchange transfusions where 6 to 10 units or a total of 1500 cc are replaced with normal blood cells. The most common reason that children receive scheduled transfusions is for the prevention of stroke. Blood transfusions are very effective at preventing stroke as well as preventing pain crises, acute chest syndrome, enlarged spleen (splenic sequestration) and allowing leg ulcers to heal.
3.Bone Marrow Transplant: Because red blood cells are made in the bone marrow, a bone marrow transplant is a potential cure for sickle cell disease. In a bone marrow transplant, a patient is given high dose chemotherapy and usually radiation to the entire body to wipe out the bone marrow. Then, bone marrow from a donor (usually a sibling) is given through an IV to the patient. The donor bone marrow cells repopulate the patient's bone marrow and start to make red blood cells, which are normal red blood cells that do not sickle. One problem with transplant is that it is often difficult to find a bone marrow donor who is a match. Also, because of the high dose chemotherapy and radiation, patients can experience many side effects and there is a 5-10% risk of death. Recently, doctors have been performing bone marrow transplants using less intense chemotherapy and radiation to try and reduce the side effects and the risk of death.
How to Get Started ?
The patient should have a related and matching donor. The following tests should be done for both patient and the related donor and also please email the reports to us for opinion by India's leading specialist doctors.
HLA typing
Serum Ferritin Report
Blood screening Report
Patient Testimonials – What People Say about Us

Simply Excellent work done by the BMT team which is a group of highly committed and compassionate people. Thank you so much for giving my child a second life.
It did cost time and money but I was always assured that my child was in the best hands possible. God bless you all.

– Mother of Master Harry Nwakomo and Baby Jones From Nigeria – Bone Marrow Transplants
How Can You Get a Free Expert Opinion from Top Organ Specialists in India ?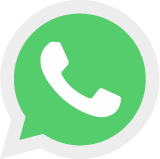 Please Click a picture of your recent medical reports and send to us by WhatsApp, Viber on +91 9899993637 OR

Email to us at [email protected] or [email protected]
Your case would be reviewed by best Specialists in India and an Expert Opinion with Treatment cost Estimate shall be sent to you with in 2 working days.