Heart patients to benefit from dissolvable stent introduced for treatment of coronary artery disease  at SafeMedTrip.com affiliated world class hospital in India.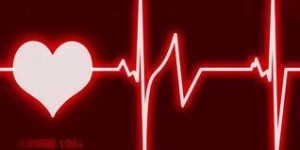 Leading hospitals in India have recently  performed the implantation of "Absorb Bio-resorbable Vascular Scaffold (Absorb-BVS)", a dissolvable stent, in coronary angioplasty. Described  as a milestone and the fourth revolution in interventional cardiology, particularly in Percutaneous Coronary Intervention (PCI) therapy, after the procedures of balloon angioplasty (1977), bare metal stents (1988) and coronary drug eluting stents (2001), the  new device would open a blocked heart vessel and restore blood flow, besides providing support to the vessel until the artery could stay open on its own.
Doctors at SafeMedTrip.com affiliated Hospitals are now performing  angioplasty using  a revolutionary device, which was made of dissolvable material and was a natural substitute for the metallic stent, currently used to prop open the artery at the site of the blockage. Unlike a metallic stent, which remains in the body for a lifetime, the new device gets dissolved in due course – once the artery becomes normal.
A metallic stent, being a foreign body, would cause side effects sometimes. To overcome that patients have to be on lifetime medication, which in turn could cause gastro-intestinal bleeding and stroke. There would be no such side effects with the new device as it would get dissolved in the body after a year.
Experts list three major advantages of the absorbable scaffolding. There is no question of stent thrombosis (clotting) because the scaffolding dissolves. The biggest advantage is that patients will not need to take two anti-platelet (blood-thinning) medicines for years on end.
The scaffolding may be the best invention for cardiac patients who require treatment in their 30s or 40s. The scaffolding will dissolve and doctors can use any mode of treatment in the future, even a cardiac bypass surgery, Cardiac patients across India now have a new option while seeking treatment for their hearts. They can ask for a bio-absorbable stent, which will completely disappear some 18-odd months after it's fixed in their blocked blood vessel. At present, metallic stents that permanently stay in the blood vessel are the most-sought-after treatment for cardiac diseases.
To know more about Cardiac in India please visit this link :
https://safemedtrip.com/medical-services/heart-surgery-in-india/cardiac-bypass-surgery-and-heart-valve-replacement-surgery-in-india.html