Hundreds of Kenya patients have benefitted from our expertise for facilitating affordable treatment at world class hospitals in India.

GET FREE EXPERT MEDICAL OPINIONS AND TREATMENT COST ESTIMATES FROM TOP DOCTORS AT BEST HOSPITALS IN INDIA
SafeMedTrip is a 24X 7 International Helpdesk for leading hospitals in India like Apollo Hospital, Fortis Hospital, Max Hospital, BLK Hospital and many others. Benefit from our No obligation Expertise. It can save you Invaluable Time and Money.
A Kenya patient looking for surgery at Indian hospitals is anxious and has so many questions and concerns. SafeMedTrip is committed to help you by its expertise and prompt response. Once we receive your medical reports, we will send them to at least three of India's best hospitals and arrange expert opinion and treatment cost estimates for you within 48 hours of receipt. This is a no obligation, zero cost assistance service from SafeMedTrip.
World Class Treatment in India – Great Value for Your Money
Click on the Treatment or Surgery Name below to find more details about it
Cancer Treatments
Orthopedic Surgery
Heart Surgery
Spine Neurosurgery
Click on the Treatment or Surgery Name above to find more details about it
Kenyan Doctor recommends SafeMedTrip hospitals to their patients for world class medical care in India

"Thanks for your always prompt responses to my volley of questions and concerns. We just could not have managed even a step without your staff's excellent handholding right from our first contact. We are grateful for all the support you provide to our patients and we have heard all good things about SafeMedTrip assistance services after they have returned back from India."
– Dr Faith from Nairobi, Kenya.
Patient Testimonial

"To discover that I suffered from Lung cancer initially made me numb and I did not know what to do. I consulted my local doctor who asked me to look for good hospital overseas for best treatment. I looked up the internet and contacted SafeMedTrip asking for my medical reports, which I mailed to them. Just the next day I got another email with so much of valuable information about the treatment options and cost estimate, Travel and visa advice etc. Now just 4 weeks later, I am glad that I made a quick decision to get the Radiosurgery done and I am feeling much better and walking unassisted and ready to return home. I attribute this to the world class technology here in India and the skill of the surgeon and staff .I would recommend anyone who needs advanced medical care to take help from SafeMedTrip as they make things so easy for patients.Thank you all and God bless you!"

– Mr. Samson Abeje From Kenya-Cancer Treatment
24 X 7 Hospital Helpdesk for Kenya Patients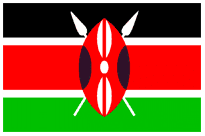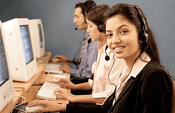 Get the SafeMedTrip Advantage
Benefit from our expertise of helping hundreds of foreign patients find top quality, affordable medical care in India.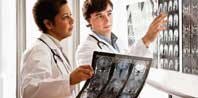 By emailing to us your medical reports, we will forward them to at least 3 leading hospitals in India who have the best expertise for your case. We ensure that you get expert opinions and competitive treatment cost estimates from top hospitals in 2 working days.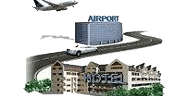 We do not collect any service fee from patients. You will directly pay the hospitals after you arrive in India and will deal directly with the hospital.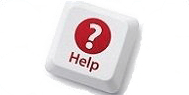 Complimentary non medical support services like airport pick on arrival, valuable advice on how to obtain India Medical Visa and Economical local stay post hospitalisation.
<!-looo--->
How Can You Get a Free Expert Opinion from Top Medical Specialists in India?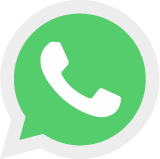 Please Click a picture of your recent medical reports and send to us by WhatsApp, Viber on +91 9899993637 OR

Email to us at help@safemedtrip.com or hospitalIndia@gmail.com
Your case would be reviewed by best Specialists in India and an Expert Opinion with Treatment cost Estimate shall be sent to you with in 2 working days.