Kokilaben Dhirubhai Ambani Hospital in India

A vision to strengthen healthcare in the communities we serve and empower patients to make informed choices, was at the genesis of Kokilaben Dhirubhai Ambani Hospital & Medical Research Institute. Inaugurated in January 2009, the Hospital is a significant social initiative from Reliance Group. It is designed to raise India's global standing as a healthcare destination, with emphasis on excellence in clinical services, diagnostic facilities and research activities.
We are the only hospital in Mumbai to function with a FULL TIME SPECIALIST SYSTEM,that ensures the availability and access to the best medical talent around-the-clock.The 750-bed hospital has over 350 full-time specialists, 1100 Nurses and about 300 paramedics, and growing.
With a vision to offer outstanding patient care, Kokilaben Dhirubhai Ambani Hospital lives up to very high ethical and professional standards so as to meet the stringent benchmarks that characterize the finest medical institutions across the world. Equipped with excellent medical infrastructure and staff we wish to transform the way our country views healthcare deliverables

Centre for Robotic Surgery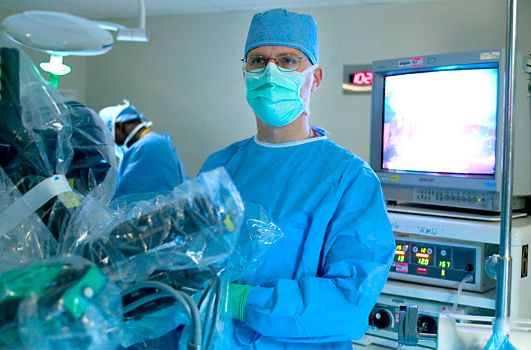 Kokilaben Hospital is the only hospital in India to perform the fastest 200 Robotic Surgeries within 12 months of launch
The centre besides Minimally Invasive Surgery (MIS) offers Robotic Surgery, a breakthrough surgical technique which is an effective, minimally invasive alternative to both open and laparoscopic surgery.
With the da Vinci Surgical System (Robot), surgeons are now able to offer a minimally invasive option for complex surgical procedures as well. Robotic Surgery, computer assisted surgery and robotically assisted surgery are terms for technological developments that use robotic systems to aid in surgical procedures . Robotic Surgery was developed to overcome both the limitations of MIS and enhance the capabilities of surgeons performing open surgery.

Centre for Cardiac Sciences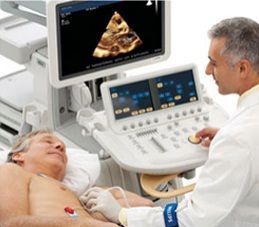 Our experts have performed more than 1,500 Coronary Angioplasties and 2,500 Cardiac Surgeries.
The centre provides an all-inclusive programme for the management of heart diseases, be it Angiography, Angioplasty or Coronary Artery Bypass Surgery. It brings together resources, expertise and capabilities in the areas of Cardiology, Cardiothoracic, Vascular Surgery and Cardiac Rehabilitation to better meet the needs of the growing number of patients with heart diseases.
The Centre also provides an all-inclusive programme for the management of heart disease from newborns to adults including prevention, diagnosis, treatment and rehabilitation. In addition, this centre has special programs that offer minimally invasive valve replacement, i.e., key-hole surgery, beating heart coronary artery bypass grafting and awake cardiac surgery.

Centre for Bone and Joint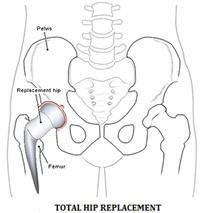 We have successfully performed over 1100 Joint Replacement Surgeries, 1600 Arthroscopic Surgeries and 900 Spine Surgeries Services Offered.
The centre offers the most comprehensive treatment for disorders of the musculoskeletal system. The centre specialises in the use of orthobiologics like
Autologous chondrocytes for articular (joint) cartilage repair .
Autologous osteoblasts and stem cells for bone repair in avascular necrosis
Platelet Rich Plasma (PRP) for musculotendinous problems
The centre has dedicated operation theatres supported by Computer Aided Navigation Systems for Joint Replacement & Arthroscopic Surgery that provide accuracy and in turn superior long-term results. Our Physical Medicine and Rehabilitation Program supports this centre and ensures that all our patients get back home faster and with greater independence.
---
What People say About Us

My brother suffered from Lung Cancer failure at a very young age, it was a family disaster for us and we all decided to put all our resources to give him a new lease of life. We extensively researched Lung Cancer Treatment hospitals in India. We called and with in a matter of few hours we had so much of valuable information sent to us. At every step from getting medical tests done here in Nigeria to preparing for legal documents, they helped us with very practical advice. The Lung Cancer Treatment was absolutely successful and my brother is now back to normal and once again i say thank you and God bless you. :-Takavarasha, Zimbabwe.
Write to us for a Free No Obligation Opinion and Treatment cost Estimate from Top Doctors at Kokilaben Dhirubhai Ambani Hospital in India

Please Email your medical reports to us at
hospitalIndia@gmail.com
or
help@safemedtrip.com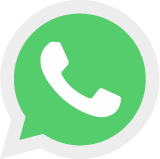 Or you can take a picture of the medical reports with your phone camera and send to us by Whatsapp on +91 98 9999 3637
Response assured in max. 24 Hours.
WhatsApp Consult Now