Global Hospital in India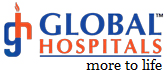 Global Hospitals is India's premier chain of multi-specialty tertiary healthcare. The chain as pioneered several cutting-edged and advanced procedures in Multi-Organ Transplants for kidneys, liver, heart and lungs. Global Hospitals is across the world for its state-of-the-art infrastructure, quality care & treatment, and exceptional services.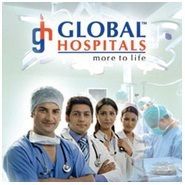 Global Hospitals offered advanced clinical services across various specialties such as – Gastroenterology, Hepatobiliary & Liver, Cardiac Sciences, Neurosciences, Orthopaedics & Joint Replacements, Organ Specific Cancer Care, Urology & Nephrology, Plastic & Reconstructive Surgery, Minimal Access & Bariatric Surgery, Critical Care & Pulmonology, Trauma & Emergency Care, ENT, Transfusion Medicine and others.
Global Hospitals has been a pioneering institution in the field of tertiary healthcare with numerous medical milestones that have helped garner the trust and faith of millions in India and abroad. Our milestones are a testimony to the continuous efforts of doctors and medical professionals into yet unchartered territories and trying to create.
---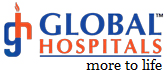 What Global Hospitals makes us the best
First hospital to be recognized for Research and Development by the Govt. of India.
Only Indian Hospital to be associated with King's college hospital, London, United Kingdom for Liver transplantations.
First Single Lung Transplant in India.
First Pediatric Auxiliary Liver Transplant in Asia.
First Swap Liver Transplant on adults in India.
First Liver Transplant in the state of Andhra Pradesh, India.
First Bone Marrow Transplant in the state of Andhra Pradesh, India.
First Heart Transplant in the state of Andhra Pradesh, India.
First Split Liver Transplant in the state of Tamil Nadu, India.
First Twin Kidney Transplant in the state of Andhra Pradesh,India.
First Hospital to introduce the Two Wheeler Ambulance Service (GART- Global Accident Rescue Team).
Largest Multi-organ Transplant centre.
First Hospital in South Asia to perform the Nucleus Replacement in Spine.
---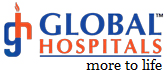 Joints Replacement & Spine Surgery

Joint replacement surgery is removing a damaged and painful joint and replacing it with implants to allow the lost function and relieve pain. Sometimes only a part of the joint may be removed & replaced. The implant or prosthesis is designed to replicate a normal joint and usually made of metal / plastic or ceramic material. Most common joints to be replaced are the knee and the hip joint. Other joints which can be replaced are shoulders, ankle, fingers and elbow. Physiotherapy with rehabilitation after the surgery is extremely important in the recovery process to help restore movement & strength of the joint.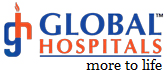 Cardiac Bypass Surgery

Coronary Artery Bypass Graft Surgery which is famous as CABG is a surgical procedure used to restore blood flow to the heart muscle by diverting the flow of blood around a section of blocked artery in heart. It is used to treat Coronary Heart disease. The surgeon uses a healthy blood vessel from other parts of the body like leg, arm, chest or abdomen and connects it to the heart blood vessel/vessels blocked/narrowed due to various causes, thus bypassing the blocked blood vessel supplying blood to heart muscle. CABG improves symptoms like chest pain and shortness of breath along with heart function. Recovery from CABG takes time and everyone recovers at different speed.
---
See What People Say about us?

"I was suffering from hip joint pain for the past few months. It was diagnosed as osteoarthritis of the hip and I was asked to undergo Hip Replacement surgery. My friend suggested me to go to India for this surgery which I later agreed was the best advice. The surgery was successful and I can now walk comfortably and even play with my grandchildren. I would just like to thank everyone in the Hospital for making my stay a very good one. From when I arrived at the airport to leaving 13 days later I never had a complaint. The surgeon was reassuring and looked after me well.
From your top nurses all the way down to the guys who cleaned the room it was all done well and made me feel very comfortable. The food was very good and I had no complaints there either.
Aderinola, Nigeria, Hip Replacement
Write to us for a Free No Obligation Opinion and Treatment cost Estimate from Top Doctors at Global Hospital in India

Please Email your medical reports to us at
[email protected]
or
[email protected]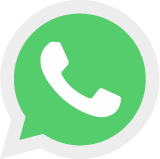 Or you can take a picture of the medical reports with your phone camera and send to us by Whatsapp on +91 98 9999 3637
Response assured in max. 24 Hours.
WhatsApp Consult Now