Dharamshila Hospital in India

Dharamshila hospital is the first cancer hospital of India accredited by NABH not only for cancer but for all other Allied specialities. Dharamshila Labs are also Accredited by NABL.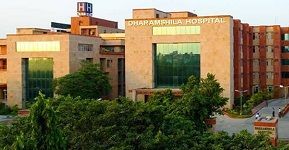 DHRC provides preventive, diagnostic, therapeutic, rehabilitative, palliative and support services under one roof. Responding to the healthcare needs of the community all other allied services like Neurosurgery, Cosmetic and Plastic Surgery, Dental and Faciomaxillary Surgery, Orthopaedics, Gastroenterology, Nephrology and Urology etc. were added. DHRC is continuously adding cutting edge technologies, practicing evidence based medicine and following international treatment protocols, to achieve best treatment outcomes.
High quality standards of treatment, complete patient safety and satisfaction, improving cure rates and adding quality to life will always be our hallmark. The hospital has evolved into North India′s premier cancer institute, treating all types of cancers and is one of the first to explore gene therapy. Being sensitive to the physical, medical, emotional and financial needs of the patients, DHRC serves them with love, devotion, compassion, committment and postitive attitude.

Surgical Oncology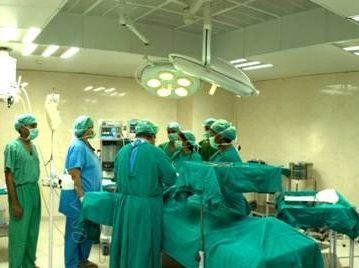 Centre for Cancer Surgeries (Surgical Oncology) at Dharamshila Hospital is the most trusted centre across the world for its excellent surgical skills State-of-the-art Infrastructure and adoption of Professional standards (both nationally and internationally). Patients with solid tumors, breast cancer, Head and Neck Cancer, Ovarian Cancer, Cervix Cancer, Oesophageal Cancer, liver cancer, Pancreatic cancer, Colorectal Cancer, Bladder Cancer, Brain Tumours etc. can come to Dharamshila Hospital with the assurance that skilled, experienced surgeons are backed by powerful interdisciplinary insights and extensive trainings.
Cancer surgery is one of the most important modality of cancer treatment used for curing early stages of cancer of any part of the body from head to toe. Cancer surgery is also used for providing symptomatic relief to patients with advanced disease. Centre for Cancer Surgeries at Dharamshila Hospital undertakes all routine, high risk and emergency surgeries. High success rate with minimal complications has been the tradition of the Centre. Depending on indications and patient's preference laser surgeries, endoscopic surgeries / open surgeries are performed.

Medical Oncology Centre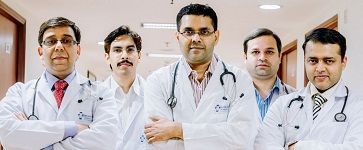 Medical Oncology Centre is the busiest centre at Dharamshila Cancer Hospital and Research Centre in India and handles a work load of 200 – 300 patients (adults and children) per day in OPD, Daycare and IPD. As the name suggests Medical oncology is a division of oncology which takes care of medical needs of cancer patinets with medicines instead of surgery or radiation.
The scope of work in Medical Oncology includes taking care of Preventive, Diagnsostic and Therapeutic needs of patinets; Supportive care; Teaching and Training Programmes of Doctor and Nurses (DNB Medical Oncology and Post Basic Diploma in Nursing Oncology) and undertaking various National and Global Multicentric Research Projects.

Radiation Oncology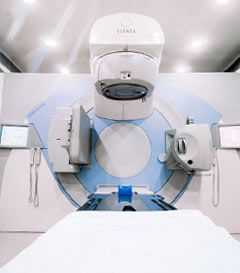 Radiation Oncology Centre at Dharamshila Hospital is a unique centre which has maintained its position of being a show window of the latest cutting edge technologies launched in International Markets. The centre works with a totally patient centric approach to provide personalized, safe, efficient and high quality Radiation therapy.
The centre treats all types of cancers of the body from head to toe and is constantly adding newer technologies and taking innovative steps to benefit the cancer patients. This constant pace of innovation yields the potential for greater accuracy, short treatment time, reduced integral dose (one tenth, to prevent damages to healthy tissues surroundings the tumour), increased tumour control probability and above all possibility of modulating the radiation intensity with single or multiple arcs

Cancer Centers of Excellence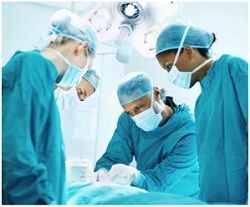 Head and Neck Cancer Centre
Breast Cancer Centre.
Gastrointestinal Cancer Centre.
Lung Cancer Centre.
Prostate & Genitourinary Cancer Centre.
Gynaecological Cancer Centre.
See What People Say about us?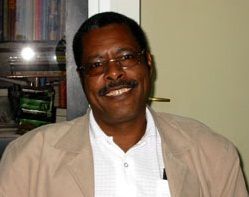 "Due to unbearable back pain and its resultant effect on the reduced strength in my limbs, my day to day life had become very painful. I have never been admitted in a hospital and was really scared of surgery. Thanks to you for arranging opinions from a truly competent surgeon at your India hospital who performed an endoscopic surgery with a small cut and I was out of the hospital in just four days. I am now back to my cheerful self and have regained y quality of life. I could not have managed even a step without your staff's excellent care. Couldn't be happier with the surgeon, physicians and their expertise. All staff nurses and doctors are very attentive. Always available, kind and considerate. Will recommend for sure."

Dr. Alebel Fekade, Ethiopia Minimally Invasive Spine Surgery