World's Most Advanced Minimally Invasive Prostate Cancer Treatment – Robotic Prostate Surgery.
Minimally-invasive Robotic surgery for early stage Prostate Cancer is performed with greater precision and has great advatages like reduced length of stay in the hospital, less complications, minimal bleeding and minimal postoperative pain.
With our Robotic Surgery system, the surgical team can remove prostate more quickly and accurately than using conventional surgery, with minimal risk and side-effects.

Benefits of robotic surgery versus open surgery are many. Its 'keyhole' nature means the procedure is less invasive, less painful and there is 80% less blood loss. The recovery time is much faster – treatment is a day or overnight case versus a week in hospital and months of recuperation and there are fewer side effects such as incontinence.
Robotic prostate cancer surgery system is able to provide superior clinical prostate cancer treatment results when compared to non-robotic traditional and scope-assisted procedures.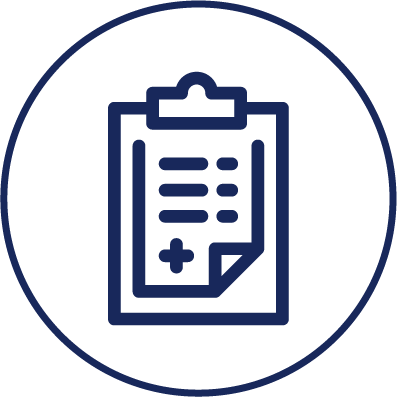 Post a Query
Benefits of Robotic Prostate Cancer Surgery
Less Scaring

The first advantage to robotic surgery is that it is an application of advance technology and is minimally invasive. Instead of having a 5 or 6" incision to the skin and abdominalfascia patients have a series of small "band-aid" incisions. (As in image below on right side)
A Shorter Hospital Stay
With smaller incisions, the postoperative pain is significantly less, which means your length of hospitalization is shorter – as is the time to return to usual activity.
Less Drugs, Minimal Blood Loss
Patients' need for postoperative pain medicine and narcotics is also greatly reduced after the laparoscopic/robotic approach compared to open surgery.
Another advantage to robotic surgery is decreased intraoperative blood loss. During robotic / laparoscopic prostatectomy, blood loss is usually 200 cc or less, which is very minimal and has a negligible risk of needing a transfusion.
Postoperative Catheterization
The third advantage of robotic surgery over open surgery is a reduction in the required postoperative catheterization time.
Less Risk to Erectile Function
The fourth advantage of robotic prostatectomy is the improved ability to preserve the erectile nerves. During an open prostatectomy through an incision on the anterior abdominal wall, the nerves that provide erection are hidden behind the prostate.
The approach taken using the surgical robot, enters the abdomen and the robotic arms are positioned posterior to the prostate with the nerves directly in front of the robotic/laparoscopic camera. In this way, the nerves maybe preserved, primarily because the anatomy can be seen more clearly compared to open surgery.
Important Advice–
This procedure is highly technical. Therefore It is recommended that this procedure be performed by Urologic Surgeon trained in Oncologic surgery with extensive Laparoscopic and robotic surgical experience.
SafeMedTrip network Robotic Surgery hospital is a centers of excellence, supporting high tech robotic program and the surgeon performing robotic laparoscopic prostatectomy has done a good number of these procedures with succesful outcomes.
What is Da Vinci Master Slave Robotic System?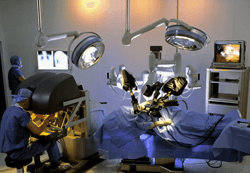 Da Vinci master slave robotic system is used to completely eradicate cancer with minimal side effects for treating Prostate Cancer. Through this system a minimally invasive robot assisted radical prostatectomy technique has been developed in which doctors evolved a unique sequence of surgical steps.
The Da Vinci is a sophisticated master-slave robot that incorporates 3-D high definition visualization, scaling of movement, and wristed instrumentation.
The operations with the Da Vinci System are performed with no direct mechanical connection between the surgeon and the patient. The surgeon is working a few feet away from the operating table, while seated at a computer console with a three-dimensional view of the operating field.

Request a Call Back
What People Say ? Patient Experience Video
Please do watch this video. A recent Robotic Surgery patient from Zimbabwe shares his experience about treatment at our hospital in India.
He had multiple co morbidities- diabetes, blood pressure, obesity with BMI more than 35 and obstructive sleep apnoea.
Despite all these medical conditions, he underwent successful robotic radical prostatectomy with pelvic lymph node dissection.
This video was shot 9 days after Robotic Surgery. Foley catheter out, his biopsy report confirmed that he is now cancer free.
He was earlier planning to go to South Africa but the cost was prohibitive. The cost was 1/3rd the cost of South Africa in India and the surgeon had a tremendous experience so he decided to come to India for Robotic radical prostatectomy.
Unmatched Advantage of Minimally Invasive Robotic Prostate Surgery Over Conventional Prostate Surgery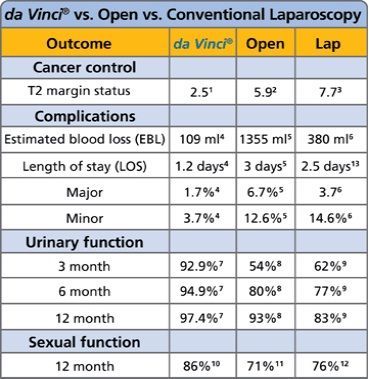 The earlier techniques to removal of prostate cancer revolved around simple prostatectomy or radical prostatectomy.
Simple prostatectomy is a surgery done to remove a part of the prostate gland in benign conditions such as benign prostate hyperplasia.
Radical prostatectomy involves removal of the entire prostate gland including the vas deferens and the seminal vesicles.
This is generally done in case of malignant cases where the cancer has spread beyond the prostate gland and into the pelvic cavity.
All the lymph nodes in the surrounding area are also removed in an attempt to restrict the spread of cancer.

Both these techniques require a long incision in the lower part of the abdomen or the perineum to access the prostate gland.
Robotic prostate cancer surgery system is able to provide superior clinical prostate cancer treatment results when compared to non-robotic traditional and scope-assisted procedures.
How Can You Get a Free Expert Opinion from Top Prostate Cancer Specialists in India?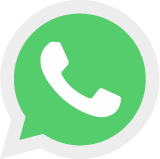 Please Click a picture of your recent medical reports and send to us by WhatsApp, Viber on +91 9899993637 OR

Email to us at [email protected] or [email protected]
Your case would be reviewed by best Specialists in India and an Expert Opinion with Treatment cost Estimate shall be sent to you with in 2 working days.