Percutaneous Endoscopic Lumbar Discectomy (PELD) – Advanced Minimally Invasive, Short Stay Surgery for Slipped Disc, Disc Herniation and Chronic Lower Back Pain at World Class Hospital in India
Percutaneous Endoscopic Lumbar Discectomy (PELD)
Our World Class hospitals in India are now preferred destination for thousands of international patients for comprehensive management of spine disorders from correction of birth defects, Treatment of spine degeneration, tumours and trauma, revision of failed surgery and surgical solutions for chronic infirmity and disability.
Why You Should Choose World Class Spine Neurosurgery Hospitals in India ?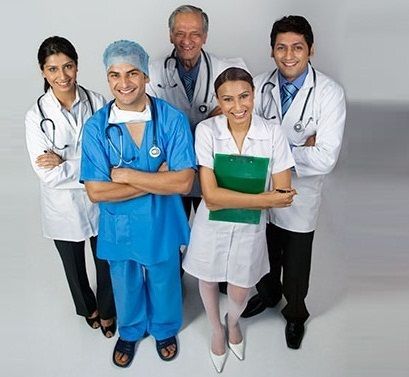 Dedicated team of International trained and vastly experienced Neurosurgeons, Neurologist, Physicians and Physiotherapist.
Latest Generation Diagnostic and Imaging facilities including dynamic digital X rays, Spiral CT scanning , MRI and Electro – physiology unit all under one roof.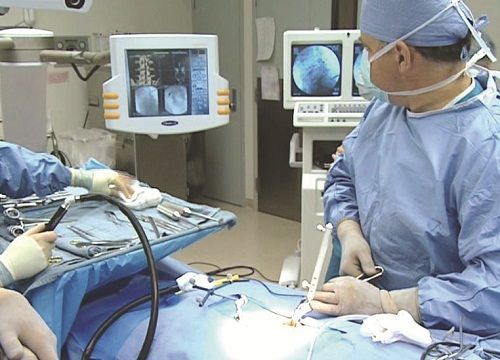 Use of most advanced Surgical techniques for treatment of Brain Tumor ailments with focus on Minimal Access Micro Endo – scopic Brain Tumor Neurosurgery.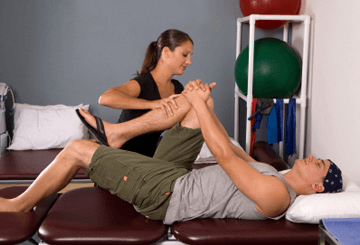 Physiotherapy and Rehabilitation by experts after the surgery help you regain functional abilities quickly helping in vastly improved overall results.
Percutaneous Endoscopic Lumbar Discectomy (PELD)

Percutaneous Endoscopic Lumbar Discectomy (PELD) is a unique approach which is quickly getting popular amongst patients and surgeons in the treatment of nonsequestrated disc herniation (disc prolapse) as it reduces the post operative hospitalization and recovery time.
'Percutaneous' means through the skin, and a 'discectomy' is an operation to remove part or all of a disc in the spine. So, percutaneous endoscopic laser diskectomy is a minimally invasive (keyhole) treatment of the spinal disc using endoscope-guided laser.
An advanced minimal invasive technique, Percutaneous endoscopic lumbar discectomy (PELD) is performed for the decompression of the lumbar disc space and removal of nucleus pulposus via a posterolateral approach. In addition to decompression surgery, the technique has been found effective in management of spinal tumors and structural deformities. This surgery is recommended in patients who fail to respond effectively to conservative treatment with pain killers like NSAIDs (Non Steroidal Anti inflammatory Drugs) or when the pain threshold is low. In this form of surgery, an instrument called endoscope is used and the whole surgery is done under local anesthesia with the patient fully awake during surgery.

Request a Call Back
Who May Require Percutaneous Endoscopic Lumbar Discectomy (PELD)?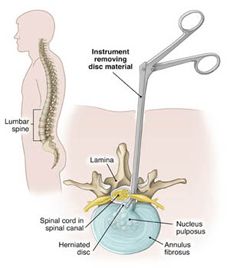 Individuals suffering from chronic low back pain and disability may benefit from a PELD procedure. It is often used to treat patients suffering from degenerated discs, bulging discs or herniated discs that compress upon the surrounding structures within the spinal canal causing nerve compression, sciatica and low back pain. It can also be used if the patient fails to respond to conventional management therapies including direct injection therapies for three months or more. The surgery is also found to be successful in resection of spinal tumors, fusion and structural deformities of the spinal cord.
Relevant Anatomy
The human spine is made up of 33 bony segments called vertebrae which are stacked one above the other. These vertebrae are separated by small, soft, cushion like structures called the intervertebral discs that act as shock absorbers. These discs undergo degeneration due to age related wear and tear, resulting in disc herniation or prolapse. They compress the surrounding soft tissues or nerves giving rise to severe pain. If the vertebral discs in the lower back or the Lumbar region are compressed, they result in pain and tingling in the legs and spasms in the back.
The advantage of this procedure is that the stability of the spine is maintained as the amount of bone and muscle tissue that is removed is very less, and any fusion surgery of the spine is avoided.

Refer a Patient
Procedure and Types of Percutaneous Endoscopic Lumbar Discectomy (PELD)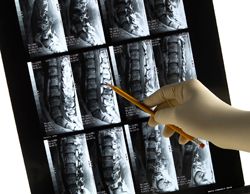 Percutaneous endoscopic lumbar discectomy is the ultimate form of minimal invasive spine surgery. It is an endoscopic daycare surgical procedure which is conducted in about 60 minutes, under local anesthesia with mild sedation. Patient is made to lie on his front on the operation table and exact entry point is mapped on patient's body using image intensifier x-ray system. A small incision is made about 8-10 centimeters from the midline on the posterior part of the body. Now there are two different ways in which the inter-vertebral disc material can be removed (i.e. manually or using laser).
Manual Procedure
also known as automated percutaneous discectomy involves insertion of a long spinal needle from side of back, directly into the disc, by-passing other bone and ligaments. Through this needle, guide wire is passed and after taking 5mm incision, dilator and working cannula are passed, through which endoscope is inserted. Camera and monitor is attached to endoscope and prolapsed part of disc is removed under vision.
The Laser Surgery
is referred to as percutaneous laser discectomy (PLD), which uses an external imager called the fluoroscope to direct the probe. The probe delivers laser energy which vaporizes a part of the inter-vertebral disc material and decompresses the nerve root. The most frequently used laser for treatment is Holmium yttrium- aluminum-garnet (Ho:YAG) laser. In either procedure, the wound is closed with single stitch. Patient gets immediate pain relief and he can go home in 24 hrs and can resume his work soon.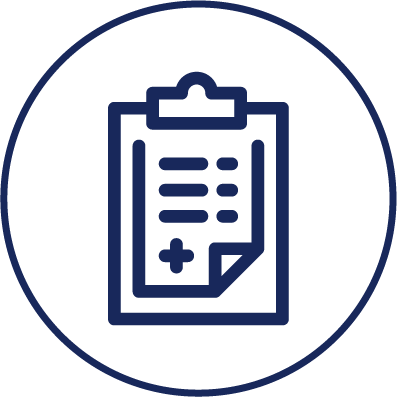 Post a Query
Advantages of PELD
Surgery is done under local anesthesia with conscious sedation
No muscle, ligament or normal tissue damage and minimal blood loss
Patient can be discharged in 24 hrs. No prolonged bed rest required after surgery.
Early return to work
Even prolapsed, migrated, extra-foraminal, recurrent discs can be removed.
Very good technique for old and medically compromised patients.
What People Say About Us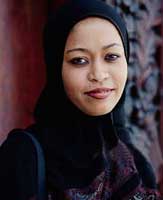 "It is with my deepest gratitude that I write to you today. My husband had come to pick me up at the airport and he could not believe his eyes when he saw me walking around the way I used to 10 years back. He took me around to meet all our dear ones and thanked them as he had got back his wife all hale and hearty. They had all supported my decision to have my surgery done in India under the expert care of Safemedtrip.
If I was ever to undergo any operation, it would in India without doubt." Six months after returning back home Zuhura writes: "You cannot imagine how it is when after 10 years of pain you can walk again, normal, without pain, and with a lot of fun, discovering more and more the beauty of our wonderful mountains here. Nobody can believe that I had my operation just half a year ago. I am so happy"

Ms. Zuhura From Tanzania – Spine Surgery
How Can You Get a Free Expert Opinion from Top Spine Specialists in India ?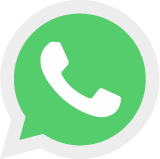 Please Click a picture of your recent medical reports and send to us by WhatsApp, Viber on +91 9899993637 OR

Email to us at help@safemedtrip.com or hospitalIndia@gmail.com
Your case would be reviewed by best Specialists in India and an Expert Opinion with Treatment cost Estimate shall be sent to you with in 2 working days.