Percutaneous Endoscopic Lumbar Discectomy (PELD) – Advanced Minimally Invasive, Short Stay Surgery for Slipped Disc, Disc Herniation and Chronic Lower Back Pain at World Class Hospital in India
Excellent Outcomes and Affordable Cost is assured.
Stella Gimba from Kenya shares her experience about Advanced Spine Treatment in India relieved her of back pain and made her life joyful.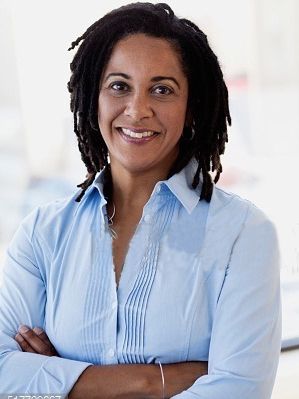 Last Year I was unable to walk without assistance and had minimal function of my hands. Six months earlier I began experiencing cramping in my legs. As my symptoms worsened, I saw several specialists and had an MRI and CT scan of my lumbar spine.
The MRI of the cervical spine showed severe spinal cord compression at levels C4 through C7 which resulted in a condition called myelopathy, the cause of my symptoms. The spine surgeon met me and explained in detail what was causing my symptoms and the type of surgery necessary to take pressure off the spinal cord.
I can cook simple meals. I can go for morning walk again and take short shopping trips. I've had a complete turnaround in my quality of life since the spine surgery in India. Thank you everyone at SafeMedTrip.com

Refer a Patient
Why you should choose World Class Hospitals in India for Most Advanced Spine Surgery ?

Dedicated team of International trained and vastly experienced Neurosurgeons, Neurologist, Physicians and Physiotherapist.

Use of most advanced Minimally Invasive and Computer Assisted Neurosurgery techniques for quick recovery and most successful outcome.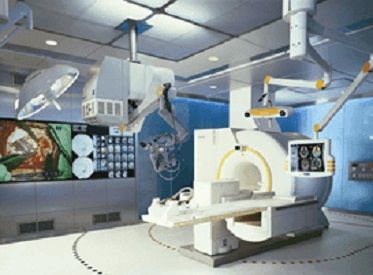 Latest Generation Diagnostic and Imaging facilities including dynamic digital X rays, Spiral CT scanning , MRI and Electro – physiology unit all under one roof.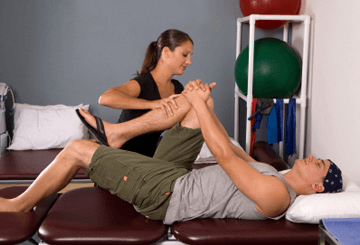 Physiotherapy and Rehabilitation by experts after the surgery help you regain functional abilities quickly helping in vastly improved overall results.
Percutaneous Endoscopic Lumbar Discectomy (PELD) – Quick Recovery, Advanced Treatment for Slipped Disc and Disc Herniation.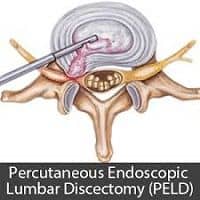 Percutaneous Endoscopic Lumbar Discectomy (PELD) is a unique approach which is quickly getting popular amongst patients and surgeons in the treatment of nonsequestrated disc herniation (disc prolapse) as it reduces the post operative hospitalization and recovery time.
'Percutaneous' means through the skin, and a 'discectomy' is an operation to remove part or all of a disc in the spine. So, percutaneous endoscopic laser diskectomy is a minimally invasive (keyhole) treatment of the spinal disc using endoscope-guided laser.
An advanced minimal invasive technique, Percutaneous endoscopic lumbar discectomy (PELD) is performed for the decompression of the lumbar disc space and removal of nucleus pulposus via a posterolateral approach. In addition to decompression surgery, the technique has been found effective in management of spinal tumors and structural deformities. This surgery is recommended in patients who fail to respond effectively to conservative treatment with pain killers like NSAIDs (Non Steroidal Anti inflammatory Drugs) or when the pain threshold is low. In this form of surgery, an instrument called endoscope is used and the whole surgery is done under local anesthesia with the patient fully awake during surgery.
Advantages of PELD Treatment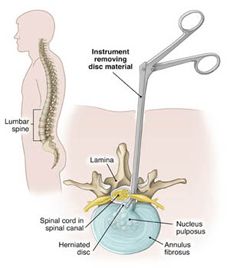 Surgery is done under local anesthesia with conscious sedation
No muscle, ligament or normal tissue damage and minimal blood loss
Patient can be discharged in 24 hrs. No prolonged bed rest required after surgery.
Early return to work
Even prolapsed, migrated, extra-foraminal, recurrent discs can be removed.
Very good technique for old and medically compromised patients.
Get Most Affordable Minimally Invasive Slipped Disc Surgery PELD Estimates at World Class Hospitals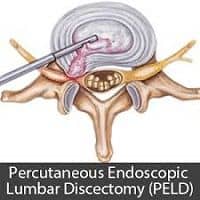 Percutaneous Endoscopic Lumbar Discectomy (PELD)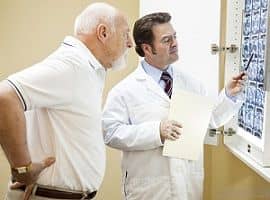 Minimally Invasive Spine Surgery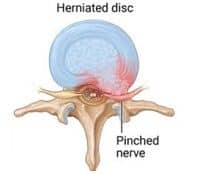 Most Advanced Disc Herniation Treatment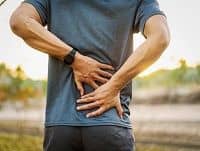 Laser Treatment for Chronic Back Pain
*Please send medical reports for personalized treatment plan and estimates
---
We Assure Most Affordable Estimates with in 48 Hours from Top Minimally Invasive Slipped Disc Surgery PELD Surgery Hospitals in India.
Benefit from our Highly Negotiated Surgery/Treatment Packages
We can help you Save up to 40 Percent on Cost of Medical Treatment/Surgery Packages at World Class Hospitals in India
After you send the Medical reports to us by Email or WhatsApp, Our experts will forward your case for expert opinion to the specialists who have the best expertise for the treatment required by you.
You will get competitive medical estimates from at least three top hospitals in India within max 48 hours. This is a FREE No Obligation Assistance Service offered by SafeMedTrip.com
We Provide Free Assistance for Medical Opinion, Travel & Medical Visa Assistance, Airport Pick up, Economical Hotel Stay, Complete Local Support 24X7.
*Please send medical reports for personalized treatment plan and estimates
How it Works – Get Most Affordable Treatment in India
| | |
| --- | --- |
| | Send medical reports by WhatsApp/Email |
| | |
| --- | --- |
| | Receive quotation(s) within 48 Hours |
| | |
| --- | --- |
| | Get Free Medical Visa & Airport Pick up |
| | |
| --- | --- |
| | Medical Treatment Assisted & Fly Back Home |
Dr. Alebel Fekade from Ethiopia – Minimally Invasive Spine Surgery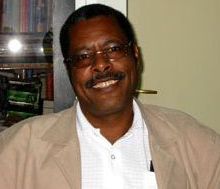 Due to unbearable back pain and its resultant effect on the reduced strength in my limbs, my day to day life had become very painful. I have never been admitted in a hospital and was really scared of surgery. Thanks to safeMedTrip Case Manager who was so sensitive to my situation and always reassuring. She arranged many opinions for me from which I chose a truly competent surgeon at your India hospital who performed a minimally invasive surgery and I was out of the hospital in just four days. I was delighted with all staff nurses and doctors who were always very attentive, available, kind and considerate. I am now back to my cheerful self and have regained my quality of life.

Refer a Patient
Get the SafeMedTrip Advantage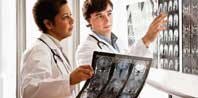 Get Expert Medical Opinion/ Second Opinion – Send us the Medical reports by Email or WhatsApp and we will get you Expert Advice ​​and ​Treatment Cost Estimates​ from Top Specialist at ​Three of India's ​leading hospitals within ​48 hours.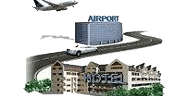 Free Concierge ​Services​ –​ Once you decide to come to India, We will arrange ​Priority Scheduling of Hospital Appointments, Travel & Visa Assistance, Airport Pick up, Economical Hotel Stay, ​Complete ​Local Support​ ​24X7.​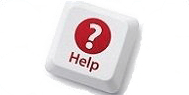 No Obligation – Zero Cost Assistance. We do not collect any service fee from patients. You will directly pay the hospitals after you arrive in India. We ensure Quick, Hassle Free, Affordable Treatment at World Class hospitals in India.
Get Expert Opinion from India's Best Doctors.