Laminoplasty – Advanced, Motion Preserving, Non Fusion Minimally Invasive Treatment for Spinal Stenosis, Compression and Cervical Myelopathy.
You Deserve to Get Back to Pain Free, Good Quality Life Soon
If you have been advised spine neurosurgery your first choice should be the latest minimally invasive technique developed by our world class hospitals in India. Most advanced Technology like Intra Operative MRI, Brain Suite and Computer Assisted Navigation System are deployed by highly trained surgeons for accurate and safe Spine Surgeries through a small incision.
Excellent Outcomes and Affordable Cost is Assured.
Why you should choose World Class Hospitals in India for Most Advanced Minimally Invasive Laminoplasty Spine Surgery ?

Dedicated team of International trained and vastly experienced Neurosurgeons, Neurologist, Physicians and Physiotherapist.

Use of most advanced Minimally Invasive and Computer Assisted Neurosurgery techniques for quick recovery and most successful outcome.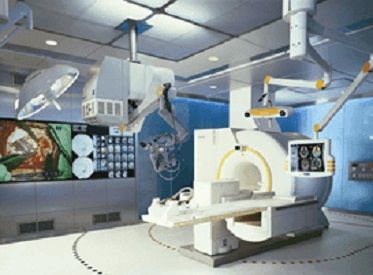 Latest Generation Diagnostic and Imaging facilities including dynamic digital X rays, Spiral CT scanning , MRI and Electro – physiology unit all under one roof.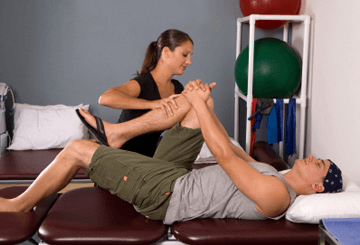 Physiotherapy and Rehabilitation by experts after the surgery help you regain functional abilities quickly helping in vastly improved overall results.
Painful neck and back conditions may be caused by excess pressure on the spinal cord which can be due to degenerative changes, arthritis, bone spurs, disc herniations or fractures.
Most often this spinal cord pressure may result in spinal stenosis which can occur at multiple levels of the cervical spine at the same time. If this pressure is severe it may result in Myelopathy and if left untreated can cause permanent spinal cord injury.
Laminoplasty is an excellent option to remove the pressure, allow the spinal cord to heal, and reverse the symptoms.

Request a Call Back
Minimally Invasive Laminoplasty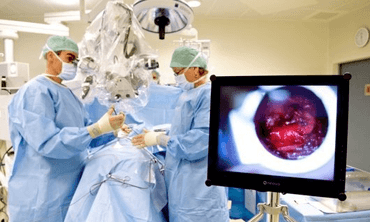 Laminoplasty is a surgical procedure carried out usually in the vertebrae of the neck region to decompress the spinal cord in case of narrowing of the spinal canal in this region. The procedure is usually performed in the neck region but can also be performed in the thoracic (mid back region) or the lumbar region (low back region).
Laminoplasty aims at decompressing the spinal cord and the spinal nerves, by hinging open the vertebrae posteriorly. The lamina (flat arch on the backside of the vertebral body) is cut open on one side and grooved on the other side to keep it hinged to the main body of the vertebra.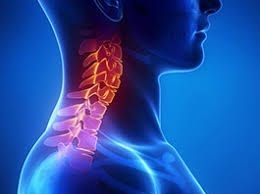 This creates more room for the spinal cord and nerves. Any compressing structure like a herniated or fragmented disc, or bony spurs, thickened ligament etc are also removed in this procedure.
The advantage of this procedure is that the stability of the spine is maintained as the amount of bone and muscle tissue that is removed is very less, and any fusion surgery of the spine is avoided.
Though Laminoplasty is generally performed to treat spinal stenosis in the neck or low back and may also act as a method to access underlying spinal disease such as a spinal tumor or syringomyelia, a spinal cord cyst.
Who can benefit from Laminoplasty ?
Patients with spinal cord compression and myelopathy with the complaint of pain or numbness or weakness in the arms or hands, disturbance in walking, loss of bladder control etc.
A full physical examination including neurologic exam must be performed.
MRI scan provides extent of compression on the nerves or spinal cord.

Get Estimate
Post Operative Recovery and Rehabilitation
The person is usually up and about on the same day after surgery and is discharged in one or two days later. The Physical therapist advises certain exercises of the neck to maintain the flexibility and strength of the neck muscles before the patient is discharged.
Certain ergonomics advice regarding neck movements is also given. The patient is able to return to his daily activities wearing a soft cervical collar within a few days. The collar is discarded after some time.
Benefit from our Highly Negotiated Surgery/Treatment Packages
We can help you Save up to 40 Percent on Cost of Medical Treatment/Surgery Packages at World Class Hospitals in India
After you send the Medical reports to us by Email or WhatsApp, Our experts will forward your case for expert opinion to the specialists who have the best expertise for the treatment required by you.
You will get competitive medical estimates from at least three top hospitals in India within max 48 hours. This is a FREE No Obligation Assistance Service offered by SafeMedTrip.com
We Provide Free Assistance for Medical Opinion, Travel & Medical Visa Assistance, Airport Pick up, Economical Hotel Stay, Complete Local Support 24X7.
*Please send medical reports for personalized treatment plan and estimates
Dr. Alebel Fekade from Ethiopia ​came to India for Successful Minimally Invasive Spine Surgery.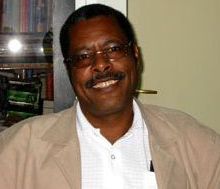 Due to unbearable back pain and its resultant effect on the reduced strength in my limbs, my day to day life had become very painful. I have never been admitted in a hospital and was really scared of surgery. Thanks to safeMedTrip Case Manager who was so sensitive to my situation and always reassuring. She arranged many opinions for me from which I chose a truly competent surgeon at your India hospital who performed a minimally invasive surgery and I was out of the hospital in just four days. I was delighted with all staff nurses and doctors who were always very attentive, available, kind and considerate. I am now back to my cheerful self and have regained my quality of life.

Refer a Patient
---
Get the SafeMedTrip Advantage
Benefit from our expertise of helping hundreds of foreign patients find top quality, affordable medical care in India.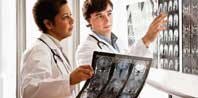 Get Expert Medical Opinion/ Second Opinion – Send us the Medical reports by Email or WhatsApp and we will get you Expert Advice ​​and ​Treatment Cost Estimates​ from Top Specialist at ​Three of India's ​leading hospitals within ​48 hours.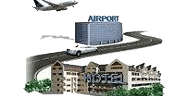 Free Concierge ​Services​ –​ Once you decide to come to India, We will arrange ​Priority Scheduling of Hospital Appointments, Travel & Visa Assistance, Airport Pick up, Economical Hotel Stay, ​Complete ​Local Support​ ​24X7.​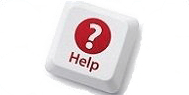 No Obligation – Zero Cost Assistance. We do not collect any service fee from patients. You will directly pay the hospitals after you arrive in India. We ensure Quick, Hassle Free, Affordable Treatment at World Class hospitals in India.
Get Expert Opinion from India's Best Doctors.