Most Advanced Kyphoplasty Spine Surgery at Affordable Cost at World Class Hospitals in India
You Deserve to Get Back to Pain Free, Good Quality Life Soon
If you have been advised spine neurosurgery your first choice should be the latest minimally invasive technique developed by our world class hospitals in India. Most advanced Technology like Intra Operative MRI, Brain Suite and Computer Assisted Navigation System are deployed by highly trained surgeons for accurate and safe Spine Surgeries through a small incision.

Request a Call Back
Excellent Outcomes and Affordable Cost is Assured.
Why you should choose World Class Hospitals in India for Most Advanced Spine Surgery ?

Dedicated team of International trained and vastly experienced Neurosurgeons, Neurologist, Physicians and Physiotherapist.

Use of most advanced Minimally Invasive and Computer Assisted Neurosurgery techniques for quick recovery and most successful outcome.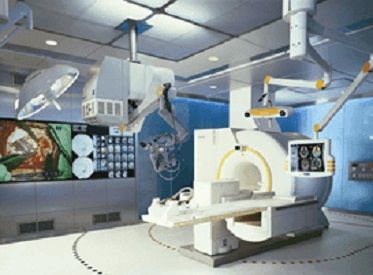 Latest Generation Diagnostic and Imaging facilities including dynamic digital X rays, Spiral CT scanning , MRI and Electro – physiology unit all under one roof.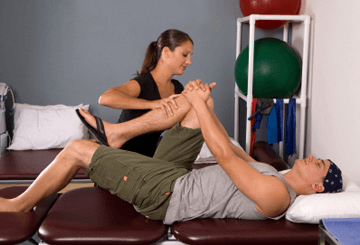 Physiotherapy and Rehabilitation by experts after the surgery help you regain functional abilities quickly helping in vastly improved overall results.
Kyphoplasty – Beneficial Treatment for Elderly Spine Patients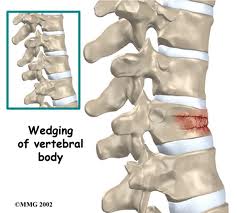 Kyphoplasty is a procedure used to restore the strength and height of a collapsed or fractured vertebra by infusing bone cement in the affected vertebra. It is mainly indicated in elderly patients suffering from weak and brittle bones due to osteoporosis. Osteoporosis is a disease of the old age in which the bones become weak and brittle due to lack of calcium and are vulnerable to fractures even with trivial trauma. The vertebral column is most susceptible to such osteoporotic fractures as it bears the entire weight of the upper body while doing any small or big task. The aim of Kyphoplasty is to reduce the pain of fractured vertebra, to reinforce the weakened bone and to restore normal vertebral height.
Recovery After The Kyphoplasty Treatment
Pain relief will be immediate for some patients. In others, elimination or reduction of pain is reported within two days. At home, patients can return to their normal daily activities, although strenuous exertion, such as heavy lifting, should be avoided for at least six weeks.Get Estimate
Kyphoplasty -Minimally Invasive Spine Treatment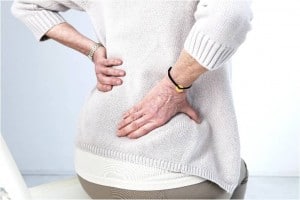 It is also known as Balloon Kyphoplasty. It is a minimally invasive procedure which takes just over an hour to be performed, hence can be done on an inpatient or outpatient basis. The patient may be sedated under general or local anaesthesia depending on his/her medical condition.
The patient is made o lie down on his abdomen. During the surgery, a small incision is made in the midline on the back, through which the doctor places a narrow tube. Using fluoroscopy to guide it to the correct position, the tube creates a path through the back into the fractured area through the pedicle of the involved vertebrae.
Using X-ray images the doctor inserts a special balloon through the tube and into the vertebrae, and gently and carefully inflates it. As the balloon inflates, it elevates the fracture, returning the pieces to a more normal position.
The balloon is removed and the doctor uses specially designed instruments under low pressure to fill the cavity with a cement-like material called polymethylmethacrylate (PMMA). After being injected, the pasty material hardens quickly, reinforcing the weak vertebra.Get Estimate
Benefit from our Highly Negotiated Surgery/Treatment Packages
We can help you Save up to 40 Percent on Cost of Medical Treatment/Surgery Packages at World Class Hospitals in India
After you send the Medical reports to us by Email or WhatsApp, Our experts will forward your case for expert opinion to the specialists who have the best expertise for the treatment required by you.
You will get competitive medical estimates from at least three top hospitals in India within max 48 hours. This is a FREE No Obligation Assistance Service offered by SafeMedTrip.com
We Provide Free Assistance for Medical Opinion, Travel & Medical Visa Assistance, Airport Pick up, Economical Hotel Stay, Complete Local Support 24X7.
*Please send medical reports for personalized treatment plan and estimates
Stella Gimba​ from Kenya shares her experience about Advanced Spine Treatment in India relieved her of back pain and made her life joyful​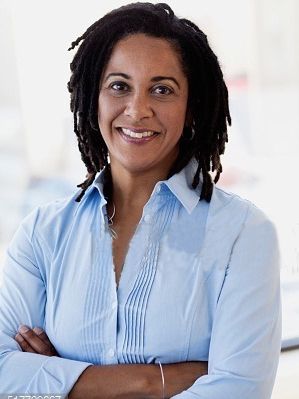 Last Year I was unable to walk without assistance and had minimal function of my hands. Six months earlier I began experiencing cramping in my legs. As my symptoms worsened, I saw several specialists and had an MRI and CT scan of my lumbar spine.
The MRI of the cervical spine showed severe spinal cord compression at levels C4 through C7 which resulted in a condition called myelopathy, the cause of my symptoms. The spine surgeon met me and explained in detail what was causing my symptoms and the type of surgery necessary to take pressure off the spinal cord.
Today I can cook simple meals. I can go for morning walk again and take short shopping trips. I've had a complete turnaround in my quality of life since the spine surgery in India. Thank you everyone at SafeMedTrip.com.

Refer a Patient
---
Get the SafeMedTrip Advantage
Benefit from our expertise of helping hundreds of foreign patients find top quality, affordable medical care in India.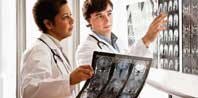 Get Expert Medical Opinion/ Second Opinion – Send us the Medical reports by Email or WhatsApp and we will get you Expert Advice ​​and ​Treatment Cost Estimates​ from Top Specialist at ​Three of India's ​leading hospitals within ​48 hours.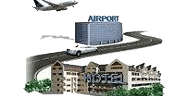 Free Concierge ​Services​ –​ Once you decide to come to India, We will arrange ​Priority Scheduling of Hospital Appointments, Travel & Visa Assistance, Airport Pick up, Economical Hotel Stay, ​Complete ​Local Support​ ​24X7.​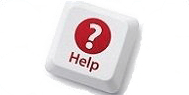 No Obligation – Zero Cost Assistance. We do not collect any service fee from patients. You will directly pay the hospitals after you arrive in India. We ensure Quick, Hassle Free, Affordable Treatment at World Class hospitals in India.
Get Expert Opinion from India's Best Doctors.