Liver Transplant by Highly Experienced Surgeons at World Class Hospitals in India.
Benefit from our expertise of helping thousands of international patients find High Quality Liver Transplant Surgery. Affordable Cost Assured.
Liver Transplant Surgery
Why should you choose our World Class Hospitals in India for Liver Transplant Surgery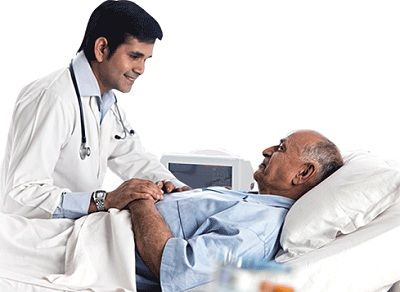 Our state of the art hospitals in India have a 99.5 % success rate of performing most complex transplant surgeries at the most affordable cost compared to similar modern facilities anywhere in the world.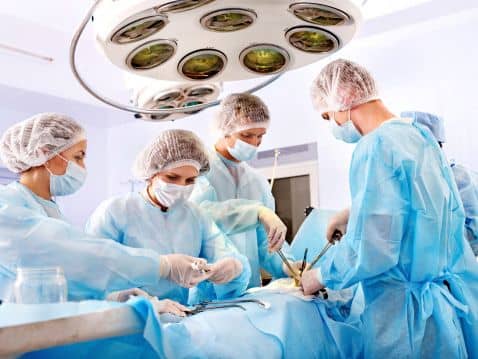 Highly Experienced and skilled US/UK Board certified team with vast experience and excellent track record of doing more than 3000 Live related donor liver transplants with success rates comparable to world's best centers. Excellent safety record for the patients and donors.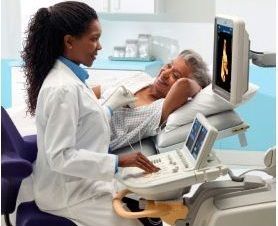 World Class Technology & infrastructure – Blood Bank with 24 hour apharesis facility, advanced laboratory and microbiology (infection control) support, advanced cardiology, DSA and interventional radiology, portable and colour ultra-sonology, Liver Fibro-scan, 64 slice CT scanner, 3 T MRI, PET-CT and nephrology (including 24 hour dialysis and CVVHD) facilities.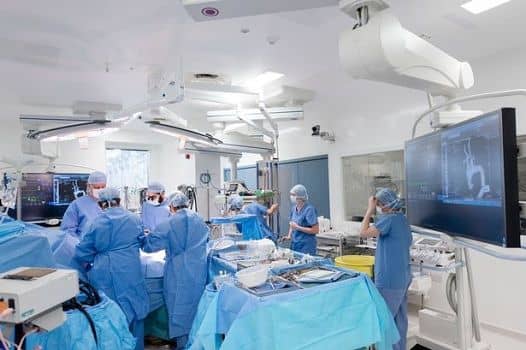 Dedicated Centre for Pediatric Liver Diseases and Pediatric Liver Transplantation. Amongst the largest dedicated Liver Transplant centers globally offering Living Donor, Deceased (Cadaver) Donor, adult and pediatric liver transplantation, combined with non-operative cutting edge treatments such as stem cell therapy and liver cell transplantation
What About the Donor?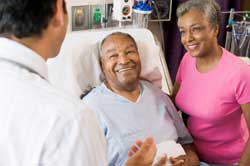 For a Transplant Surgery There are Two Types of Donors.
Living Donor – As the name indicates, a living donor is a living and active person. In this case the liver donation is possible from a close relative of the recipient.
Cadaveric Donor- A Cadaveric Donor is a brain dead person (refers to the irreversible end of all brain activity and the patient is on advanced life support system) . In this case a donation is possible from a person whose family wishes to donate the person's organs before discontinuing life support.
Important Note: In India there is long waiting list for Cadaveric Donors since cadaveric organs are not frequently available and the wait for such donors may extend to several months. For Overseas patients, only living donor liver transplants are recommended, which requires them to bring a healthy, willing donor (a close relative or family member only) with them when they come for a transplant. Cadaveric transplants are not practical for overseas patients. Moreover the success rate for Living Donor Liver Transplantation is more than the Cadaveric Donor Liver Transplantation.
Who can be a Liver Donor ?

Willingness to donate.
Age between 18-55 years.
Weight between 50-85kg.
He/She must a close relative or family member only.
Matching blood groups of the donor and recipient.
Normal functioning and structure of liver and other body organs.
Sufficient volume of liver should be available for the recipient when half of the liver of the donor is used.

Liver Transplant is regulated at hospitals in India under the Transplantation of Human Organs Acts and Rules. Each hospital has a legally constituted Transplant Authorisation Committee that scrutinises and approves the cases. The patient will have to come with a live, related donor and present the required documents for approval. The Indian Organ Transplant Act does not permit the transplants between unrelated donors, unless approved by the Transplant Committee.
Answers to Frequently Asked Questions
Q. What About The Waiting Period?
A. For a Living Donor Transplant there is now waiting period at all. SafeMedTrip ensures a zero waiting period to all its customers. SafeMedTrip books all the appointments, hospital room etc. in advance for its customers.
Q. How Many Days The Patient and The Donor Need to Stay in India?
The patient has to stay in India for a total of about 3 months including pre-transplant evaluation and preparation, the actual transplant and stabilization in the immediate post transplant follow up period. After transplant, the patient will have to be in hospital for a month and after the discharge from the hospital, the patient has to stay in India for another 5-7 weeks for follow up.
The donor (close relative or family member only) is discharged from hospital after 8-10 days and allowed to go out his/her home country after another 12-15 days of stay in India. After going back to the home country he/she can lead a very normal life as it was before the liver donation.
Q. What about the Stay in India After The Discharge from the Hospital?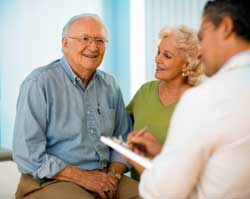 A.SafeMedTrip has tie-ups with several hotels, guest houses, service apartments etc located nearby hospitals and we will help you in finding and booking suitable place for the patient and the donor. Usually the room charges may vary from 50-120 US Dollars per night depending upon the type of room and the hotel you choose.
Q. What About Travel?
A. You must have a Passport and will have to apply for Indian Visa at the Indian Embassy in your home country before you can fly to India for the surgery. SafeMedTrip.com will arrange a formal letter from the Hospital/Surgeon which will enable you to get Indian Visa on priority within 7 days of application.
Q. Do I Need to Pay For The Services of SafeMedTrip?
A. We do not charge any fees or collect any money upfront from our customers. The customer makes the payment directly to the hospital after the admission. Various modes are available for making payment to the hospital- cash, bank wire transfer, credit or debit cards, travellers cheque etc.
Get Estimate
We Assure Most Affordable Estimates with in 48 Hours from Top Hospitals in India.
Benefit from our Highly Negotiated Surgery/Treatment Packages
We can help you Save up to 40 Percent on Cost of Medical Treatment/Surgery Packages at World Class Hospitals in India
After you send the Medical reports to us by Email or WhatsApp, Our experts will forward your case for expert opinion to the specialists who have the best expertise for the treatment required by you.
You will get competitive medical estimates from at least three top hospitals in India within max 48 hours. This is a FREE No Obligation Assistance Service offered by SafeMedTrip.com
We Provide Free Assistance for Medical Opinion, Travel & Medical Visa Assistance, Airport Pick up, Economical Hotel Stay, Complete Local Support 24X7.
*Please send medical reports for personalized treatment plan and estimates
How it Works – Get Most Affordable Treatment in India
| | |
| --- | --- |
| | Send medical reports by WhatsApp/Email |
| | |
| --- | --- |
| | Receive quotation(s) within 48 Hours |
| | |
| --- | --- |
| | Get Free Medical Visa & Airport Pick up |
| | |
| --- | --- |
| | Medical Treatment Assisted & Fly Back Home |
Madrakhimova from Uzbekistan shares her experience of coming to India for liver transplant that saved her life.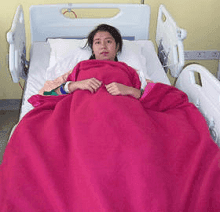 I am 26-year-old liver transplant patient from Uzbekistan and suffered fromLiver Cirrhosis. In Uzbekistan we do not have world-class facilities. They simply do not have that level of tertiary care. There is also the matter of cost. Going to Russia for this surgery would have cost me about $100,000.
I searched internet and found SafeMedTrip in Delhi and they helped me so much and with in few days arranged three very good hospital options from me and teh cost was only it is about $ 30,000. Add $3,000 for local expenses and my relatives to stay and travel costs — it's a huge bargain.
The hospital has a huge reputation that inspires confidence. And SafeMedTrip made it so easy for me to come to India and I thanks you so very much.

Refer a Patient
Frequently Asked Questions
Once you have decided that you want to get treatment in India you can email us your latest medical reports and accompanying X-Rays, MRI Scans and other relevant medical documents at help@safemedtrip.com or Call or WhatsApp us on +91-9899993637 for one to one discussion with our executives.
Once we receive your reports, we will get them reviewed by our medical experts and will send you a detailed treatment package consisting of doctor's diagnosis, treatment plan, cost of treatment, duration of stay in hospital and duration of stay in India besides other relevant details.
Once you have confirmed to us that you want to proceed further to get treatment in India, our team will help you with the Indian medical visa assistance and documentation process. We will also help you in arranging for a comfortable local stay for you and your attendant. You don't have to send any money in advance.
Savings can be from 30-50%, depending upon the procedure and the destination. Your treatment will be carried out from only the best hospitals in India that are NABH accredited and have specialists that are recognized globally for their expertise.
From the date you decide on one of the three affordable treatment packages offered to you. It may take 1- 3 weeks to obtain Medical Visa and book flight tickets. We have zero waiting period and you can be received at the Airport on arrival and immediately admitted at hospital and treatment will start.
Its advisable that you should not delay your treatment particularly in case of severe illnesses like Cancer, Heart or Spine etc. Early start of treatment results in quick recovery and lower expense compared to delay of treatment.
The difference in cost package due to the labour and insurance costs of the hospital operating in India, and not by the difference in the quality of treatment.
Each patient is assigned to a SafeMedTrip Patient Case Manager who will take care of every single detail ranging from arrival to send off.
Yes, of course. We will provide you with complete assistance in selecting high-quality hotels near the hospital location that fits your budget.
You will be given a complete profile of the specialist before you proceed for the treatment. On special request, we will be happy to connect you with him through a teleconferencing service facilitated by Skype.
Get the SafeMedTrip Advantage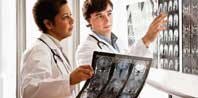 Get Expert Medical Opinion/ Second Opinion – Send us the Medical reports by Email or WhatsApp and we will get you Expert Advice ​​and ​Treatment Cost Estimates​ from Top Specialist at ​Three of India's ​leading hospitals within ​48 hours.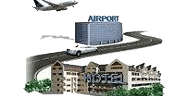 Free Concierge ​Services​ –​ Once you decide to come to India, We will arrange ​Priority Scheduling of Hospital Appointments, Travel & Visa Assistance, Airport Pick up, Economical Hotel Stay, ​Complete ​Local Support​ ​24X7.​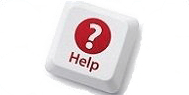 No Obligation – Zero Cost Assistance. We do not collect any service fee from patients. You will directly pay the hospitals after you arrive in India. We ensure Quick, Hassle Free, Affordable Treatment at World Class hospitals in India.
Get Expert Opinion from India's Best Doctors.
WhatsApp Consult Now