Affordable Cost PaceMaker Implantation for treatment of Bradycardia, Atrial Fibrillation and Other Cardiac conditions at Best Hospitals in India.
Get Free Expert Medical Advice/ Second Opinion from Top Heart Specialists by Email, WhatsApp or Viber.
Heart rhythm disorders could lead to problems ranging from simple palpitations to sudden death, but now with modern Electrophysiology has made available treatments to enhance the quality of life of such heart patients.
Slow heartbeat rate is called bradycardia .If a slow heart rate results in poor supply of enough blood and oxygen, bradycardia it can lead to heart failure or sudden cardiac death. The only way to treat bradycardia long-term is to implant a pacemaker.
A pacemaker is a small device that is implanted under the skin or chest muscle near the collarbone and it continuously monitors the heart's activity, sending electrical impulses to restore a normal rhythm and manages irregular heartbeats called arrhythmias.

Request a Call Back
Why you should choose India for Affordable, World Class Pacemaker Installation and Cardiac Care ?
Our dedicated Electrophysiology team has enormous experience in electrophysiology studies, radiofrequency ablations, pacemaker and device implantations and resynchronization therapy.
Three dimensional cardiac mapping using Carto technique and myocardial scar identification by NOGA enable our electrophysiologists to perform the most complicated RF ablations with ease.
Highly qualified team multi-disciplinary team of US & UK board certified Heart Specialists, Vascular surgeons, Electrophysiologists.
Availability of Latest Generation Technology and Infrastructure, latest quality pacemakers at very affordable costs including diagnostic facilities s for Heart Rhythm Disorders like: ECG, EHAS, Electrophysiology study, Holter, Tilt Test etc.
What is a Pacemaker?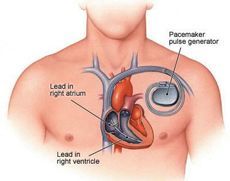 A healthy heart has its own pacemaker which regulates at its own pace. But some hearts don't beat regularly. They often require a pacemaker device that can correct their problem. A pacemaker is a small apparatus to help the heart beat more regularly.
Pacemakers can help adjust heartbeats that are too slow, too fast or irregular. It is a medical device which uses electrical impulses, delivered by electrodes contacting the heart muscles, to regulate the beating of the heart.

Request a Call Back
Some Medical Conditions when a Pacemaker is Needed
Bradycardia:

A condition in which heart rate is less than 60 beats per minute in adults.

Atrial Fibrillation:

When one has had a medical procedure to treat arrhythmias. A pacemaker can help regulate heart beat after the procedure.

Heart Block:

The electrical signals between hearts upper and lower chambers are partially or completely blocked or slowed down (this is called heart block).

Heart Muscles Problems :

Heart muscles problems that cause electrical signals to travel through the heart muscles too slow (pacemaker will provide cardiac resynchronization therapy for this problem).

Aging or Heart Disease Damages :

Aging or heart disease damages the sinus nodes ability to set the correct pace for the heartbeat. Such damage can make heart beat rate very slow or it can cause long pauses between heart beats. The damage also can cause the heart rhythm to alternate between slow and fast.
Advantages of Pacemaker Implantation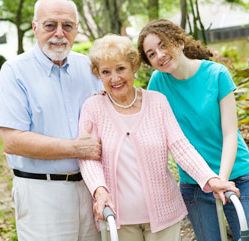 An outpatient procedure performed while patient is awake.

A very safe procedure done under local anaesthesia.

An effective approach to control the bradycardia (slow heart beat).

Keep the heart beating at a rate that allows you to continue living a normal life and meet your body's demand for oxygen whatever your activity level may be.

Allows you to enjoy a better normal quality life.
Types of Pacemakers
Single-Chamber Pacemaker –

has only one wire placed in a chamber of the heart.

Dual-Chamber (Biventricular) Pacemaker –

has wires placed in two chambers of the heart, one in the upper chamber, the atria, and one in the lower chamber, the ventricle. A dual-chamber pacemaker controls and coordinates the function of both the atria and ventricle, thus allowing for a more natural pacing of the heart.

Triple Chamber Pacemakers –

have one lead in the right atrium and one to stimulate both the right and left ventricle. These pacemakers are useful for the patients who have weakened heart muscles.

Permanent (Internal) Heart Pacemaker –

This pacemaker is implanted in a small pocket under your skin and is meant to be left in there for the rest of your life.

Temporary (External) Heart Pacemaker –

This is used for initial stabilization of the patient during a cardiac crisis.

Get Estimate
Get Free Expert Opinion Online from India's Most Experienced Pacemaker Implantation Specialists Right Now
We Assure Most Affordable Estimates with in 48 Hours from Top Hospitals in India.
Benefit from our Highly Negotiated Surgery/Treatment Packages
We can help you Save up to 40 Percent on Cost of Medical Treatment/Surgery Packages at World Class Hospitals in India
After you send the Medical reports to us by Email or WhatsApp, Our experts will forward your case for expert opinion to the specialists who have the best expertise for the treatment required by you.
You will get competitive medical estimates from at least three top hospitals in India within max 48 hours. This is a FREE No Obligation Assistance Service offered by SafeMedTrip.com
We Provide Free Assistance for Medical Opinion, Travel & Medical Visa Assistance, Airport Pick up, Economical Hotel Stay, Complete Local Support 24X7.
*Please send medical reports for personalized treatment plan and estimates
How it Works – Get Most Affordable Treatment in India
| | |
| --- | --- |
| | Send medical reports by WhatsApp/Email |
| | |
| --- | --- |
| | Receive quotation(s) within 48 Hours |
| | |
| --- | --- |
| | Get Free Medical Visa & Airport Pick up |
| | |
| --- | --- |
| | Medical Treatment Assisted & Fly Back Home |
Frequently Asked Questions
Once you have decided that you want to get treatment in India you can email us your latest medical reports and accompanying X-Rays, MRI Scans and other relevant medical documents at [email protected] or Call or WhatsApp us on +91-9899993637 for one to one discussion with our executives.
Once we receive your reports, we will get them reviewed by our medical experts and will send you a detailed treatment package consisting of doctor's diagnosis, treatment plan, cost of treatment, duration of stay in hospital and duration of stay in India besides other relevant details.
Once you have confirmed to us that you want to proceed further to get treatment in India, our team will help you with the Indian medical visa assistance and documentation process. We will also help you in arranging for a comfortable local stay for you and your attendant. You don't have to send any money in advance.
Savings can be from 30-50%, depending upon the procedure and the destination. Your treatment will be carried out from only the best hospitals in India that are NABH accredited and have specialists that are recognized globally for their expertise.
From the date you decide on one of the three affordable treatment packages offered to you. It may take 1- 3 weeks to obtain Medical Visa and book flight tickets. We have zero waiting period and you can be received at the Airport on arrival and immediately admitted at hospital and treatment will start.
Its advisable that you should not delay your treatment particularly in case of severe illnesses like Cancer, Heart or Spine etc. Early start of treatment results in quick recovery and lower expense compared to delay of treatment.
The difference in cost package due to the labour and insurance costs of the hospital operating in India, and not by the difference in the quality of treatment.
Each patient is assigned to a SafeMedTrip Patient Case Manager who will take care of every single detail ranging from arrival to send off.
Yes, of course. We will provide you with complete assistance in selecting high-quality hotels near the hospital location that fits your budget.
You will be given a complete profile of the specialist before you proceed for the treatment. On special request, we will be happy to connect you with him through a teleconferencing service facilitated by Skype.
Michael Parker from USA shares his experience about how travelling to India for his mother's heart surgery saved him from a tough financial crisis.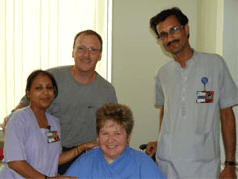 My mother had severe congestive heart disease and was advised open heart surgery which was extremely expensive in USA. I searched on the internet and I found SafeMedTrip. I filled up the form on the website and with in a few hours I got a call from the Case Manager and she asked me to send the medical reports of my mother.
In just two weeks everything was arranged by Safemedtrip and my mother was operated the very next day of landing in India. I am amazed with their kindness, speed and efficiency. Overall it was a great experience. My mother is doing well and I am extremely grateful to everyone SafeMedTrip, the doctors, nurses and all your team. I would strongly recommend you to anyone looking for medical treatment in India.

Refer a Patient
Get the SafeMedTrip Advantage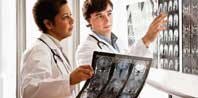 Get Expert Medical Opinion/ Second Opinion – Send us the Medical reports by Email or WhatsApp and we will get you Expert Advice ​​and ​Treatment Cost Estimates​ from Top Specialist at ​Three of India's ​leading hospitals within ​48 hours.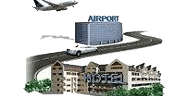 Free Concierge ​Services​ –​ Once you decide to come to India, We will arrange ​Priority Scheduling of Hospital Appointments, Travel & Visa Assistance, Airport Pick up, Economical Hotel Stay, ​Complete ​Local Support​ ​24X7.​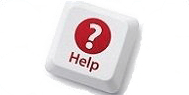 No Obligation – Zero Cost Assistance. We do not collect any service fee from patients. You will directly pay the hospitals after you arrive in India. We ensure Quick, Hassle Free, Affordable Treatment at World Class hospitals in India.
Get Expert Opinion from India's Best Doctors.
WhatsApp Consult Now