Advanced Cardiac Treatments – Interventional Cardiology performed by Top Heart Specialists from leading hospitals in India
Benefits of Interventional Cardiology
Get Free Expert Medical Advice/ Second Opinion from Top Heart Specialists by Email, WhatsApp or Viber.
Michael Parker from USA shares his experience about how travelling to India for his mother's heart surgery saved him from a tough financial crisis.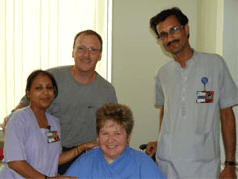 My mother had severe congestive heart disease and was advised open heart surgery which was extremely expensive in USA. I searched on the internet and I found SafeMedTrip. I filled up the form on the website and with in a few hours I got a call from the Case Manager and she asked me to send the medical reports of my mother.
In just two weeks everything was arranged by Safemedtrip and my mother was operated the very next day of landing in India. I am amazed with their kindness, speed and efficiency. Overall it was a great experience. My mother is doing well and I am extremely grateful to everyone SafeMedTrip, the doctors, nurses and all your team. I would strongly recommend you to anyone looking for medical treatment in India.

Request a Call Back
Why you should choose India for Affordable, World Class Heart Surgery, Cardiac Care ?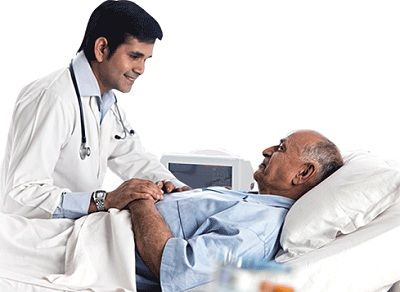 Our state of the art hospitals in India have a 99.5 % success rate of performing most complex cardiac surgeries at the most affordable cost compared to similar modern facilities anywhere in the world.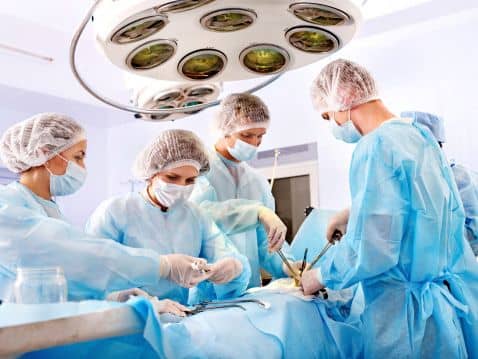 Highly Experienced and skilled US/UK Board certified team of heart surgeons and cardiologists work together to provide comprehensive, multidisciplinary care to patients suffering from heart diseases.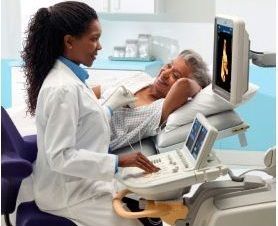 State of the art infrastructure, cutting edge technology providing care to patients Our doctors, nurses, technicians and heart experts bring the promise of unparalleled excellence in patient care.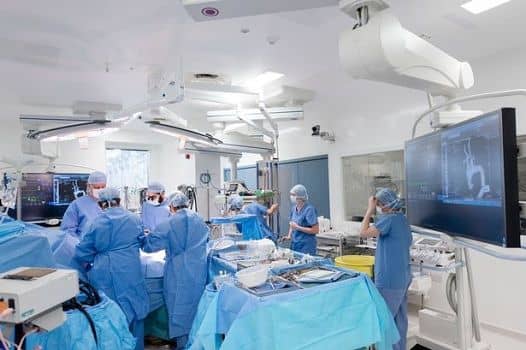 Most Advanced Operation Theatres / Robotic surgery suite – State of the art equipment and monitoring devices necessary to successfully perform complex heart bypass, percutaneous valve surgeries, complex hybrid aortic aneurysm interventions and minimally invasive cardiac operations.
---
Advanced Cardiac Treatments – Interventional Cardiology

Most advanced Cardiac treatment now avoids a major open heart surgery as, interventional radiologists can now open blocked or narrowed blood vessels caused by peripheral arterial disease or other conditions. For example, in some patients, high blood pressure is caused by blockage in the artery to the kidney, a condition known as renal vascular hypertension. Interventional radiologists can often treat blocked blood vessels without surgery. In most cases, hospitalization and general anaesthesia are not required. There is no surgical incision –just a small nick in the skin — and no stitches are needed. Often, patients may return to normal activity shortly after the procedure.
Dissolvable Stents
Heart patients to benefit from dissolvable stent introduced for treatment of coronary

artery disease at SafeMedTrip.com affiliated world class hospital in India.
Doctors at SafeMedTrip.com affiliated Hospitals are now performing angioplasty using a revolutionary device, which is made of dissolvable material and is a natural substitute for the metallic stent that is currently used to prop open the artery at the site of the blockage. Unlike a metallic stent, which remains in the body for a lifetime, the new device gets dissolved in due course – once the artery becomes normal. A metallic stent, being a foreign body, would can cause side effects sometimes. To overcome that patients have to be on lifetime medication, which in turn can cause gastro-intestinal bleeding and stroke. There would be no such side effects with the new device as it would get dissolved in the body after a year.
Experts list three major advantages of the absorbable scaffolding. There is no question of stent thrombosis (clotting) because the scaffolding dissolves. The biggest advantage is that patients will not need to take two anti-platelet (blood-thinning) medicines for years on end. Cardiac patients across India now have a new option while seeking treatment for their hearts. They can ask for a bio-absorbable stent, which will completely disappear some 18-odd months after it's fixed in their blocked blood vessel. At present, metallic stents that permanently stay in the blood vessel are the most-sought-after treatment for cardiac diseases.Get Estimate
Advanced Interventional Cardiology Procedures for Treatment of Heart Diseases

• Balloon Angioplasty – Balloon Angioplasty is a procedure in which a narrowed heart valve is stretched open in a way that does not require open heart surgery.It is a procedure in which a thin tube (catheter) that has a small deflated balloon at the tip is inserted through the skin in the groin area into a blood vessel, and then is threaded up to the opening of the narrowed heart valve. The balloon is inflated, which stretches the valve open. This procedure cures many valve obstructions. It is also called balloon enlargement of a narrowed heart valve.

• Stents – Approximately 70% of angioplasty procedures also involve stenting, which is the insertion of a small metal cylinder called a stent into a blood vessel. In this procedure, a collapsed stent is placed over the balloon at the tip of the catheter. When the balloon inflates, the stent pops open and reinforces the artery walls. The balloon and catheter are then withdrawn and the stent inside permanently. In a few weeks, tissue from the artery lining grows over the stent.There are two types of stents. Bare-metal stents are plain, untreated metal cylinders. Drug-eluting stents (also called drug-coated stents) are coated with medication before they are placed in the artery.

• Rotablation (Percutaneous Transluminal Rotational Atherectomy or PTRA) – A special catheter, with an acorn-shaped, diamond-coated tip, is guided to the point of narrowing in the coronary artery. The tip spins around at a high speed and grinds away the plaque on the arterial walls. This process is repeated as needed to treat the blockage and improve blood flow. The microscopic particles are washed safely away in your blood stream and filtered out by your liver and spleen.

• Drug-Eluting Stents – A drug-eluting stent (DES) is a coronary stent (a scaffold) placed into narrowed, diseased coronary artery. It slowly releases a drug to block cell proliferation. This prevents fibrosis that, together with clots (thrombus), could otherwise block the stented artery, a process called restenosis. The stent is usually placed within the coronary artery by an Interventional cardiologist during an angioplasty procedure.Get Estimate
Benefits of Interventional Cardiology
Some of the advantages of minimally invasive interventional cardiology are decreased pain, less risk of infection, avoidance of large scars and shorter postoperative recovery times. In many instances, patients are awake during the procedure, requiring only a local anaesthetic. Additionally, many procedures are performed on an outpatient basis, allowing patients to go home within hours of the procedure.
A majority of interventional cardiology procedures are performed in the cardiovascular (heart, veins and arteries) system. Most interventional cardiology procedures are considered to be minimally invasive because they do not require an instrument to enter the body or large incisions — most incisions are approximately 1 inch. These procedures usually involve the insertion of a catheter (hollow tube) into the femoral artery in the upper thigh. The catheter is guided toward the heart or vascular area through the use of real-time X-ray.Get Estimate
Mary Chinye from Nigeria shares her experience about her One year Old daughter's miraculous recovery from complex valve defect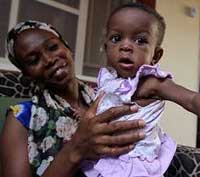 It was a matter of life for my young daughter who was diagnosed with Valve defect at just One year age. Finding safemedtrip.com has been a blessing for us. Every member of staff works as a dedicated member of a team to assist recovery.
We were somewhat nervous about coming to India as we have never visited before, but we were never left unsure or uncomfortable about anything from the time we were picked up at the airport. The hospital in India is overall the very best we have experienced. The level of care is exceptional. The doctors, nurses and medical facilities and the room facilities were equally excellent. Thanks you all and God bless you !

Refer a Patient
---
Get the SafeMedTrip Advantage
Benefit from our expertise of helping hundreds of foreign patients find top quality, affordable medical care in India.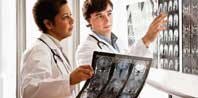 Get Expert Medical Opinion/ Second Opinion – Send us the Medical reports by Email or WhatsApp and we will get you Expert Advice ​​and ​Treatment Cost Estimates​ from Top Specialist at ​Three of India's ​leading hospitals within ​48 hours.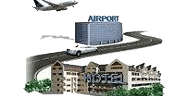 Free Concierge ​Services​ –​ Once you decide to come to India, We will arrange ​Priority Scheduling of Hospital Appointments, Travel & Visa Assistance, Airport Pick up, Economical Hotel Stay, ​Complete ​Local Support​ ​24X7.​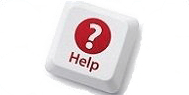 No Obligation – Zero Cost Assistance. We do not collect any service fee from patients. You will directly pay the hospitals after you arrive in India. We ensure Quick, Hassle Free, Affordable Treatment at World Class hospitals in India.
Get Expert Opinion from India's Best Doctors.
SafeMedTrip Consultants Pvt. ltd. | 301, Ansal Tower 38, Nehru Place, New Delhi - 110019, India