Benefit from Advanced Interventional Cardiac Treatments by Top Heart Specialists in India : Low Complication Risk and Quick Recovery
Benefits of Interventional Cardiology
Get Free Expert Medical Advice/ Second Opinion from Top Heart Specialists by Email, WhatsApp or Viber.

Most advanced Cardiac treatment now avoids a major open heart surgery as, interventional radiologists can now open blocked or narrowed blood vessels caused by peripheral arterial disease or other conditions. For example, in some patients, high blood pressure is caused by blockage in the artery to the kidney, a condition known as renal vascular hypertension. Interventional radiologists can often treat blocked blood vessels without surgery. In most cases, hospitalization and general anaesthesia are not required. There is no surgical incision –just a small nick in the skin — and no stitches are needed. Often, patients may return to normal activity shortly after the procedure.

Request a Call Back
Why you should choose India for Affordable, World Class Heart Surgery, Cardiac Care ?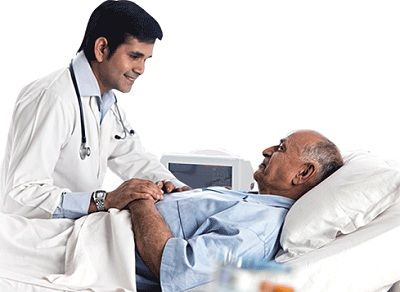 Our state of the art hospitals in India have a 99.5 % success rate of performing most complex cardiac surgeries at the most affordable cost compared to similar modern facilities anywhere in the world.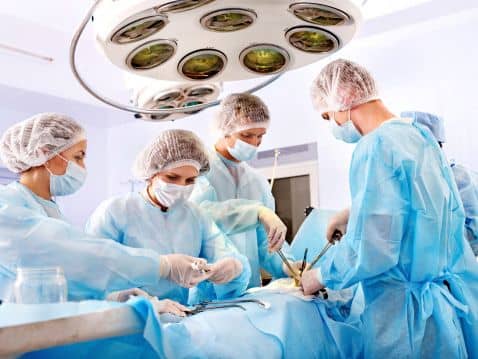 Highly Experienced and skilled US/UK Board certified team of heart surgeons and cardiologists work together to provide comprehensive, multidisciplinary care to patients suffering from heart diseases.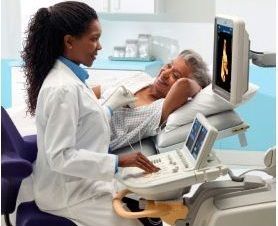 State of the art infrastructure, cutting edge technology providing care to patients Our doctors, nurses, technicians and heart experts bring the promise of unparalleled excellence in patient care.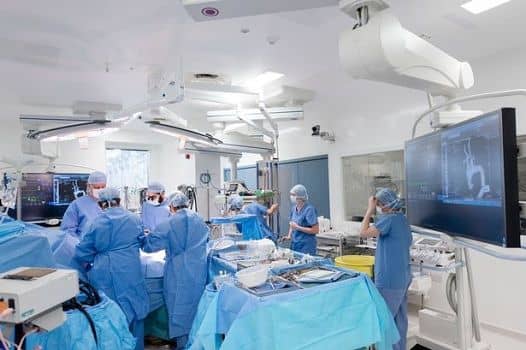 Most Advanced Operation Theatres / Robotic surgery suite – State of the art equipment and monitoring devices necessary to successfully perform complex heart bypass, percutaneous valve surgeries, complex hybrid aortic aneurysm interventions and minimally invasive cardiac operations.
Advanced Interventional Cardiology Procedures for Treatment of Heart Diseases

• Balloon Angioplasty – Balloon Angioplasty is a procedure in which a narrowed heart valve is stretched open in a way that does not require open heart surgery.It is a procedure in which a thin tube (catheter) that has a small deflated balloon at the tip is inserted through the skin in the groin area into a blood vessel, and then is threaded up to the opening of the narrowed heart valve. The balloon is inflated, which stretches the valve open. This procedure cures many valve obstructions. It is also called balloon enlargement of a narrowed heart valve.

• Stents – Approximately 70% of angioplasty procedures also involve stenting, which is the insertion of a small metal cylinder called a stent into a blood vessel. In this procedure, a collapsed stent is placed over the balloon at the tip of the catheter. When the balloon inflates, the stent pops open and reinforces the artery walls. The balloon and catheter are then withdrawn and the stent inside permanently. In a few weeks, tissue from the artery lining grows over the stent.There are two types of stents. Bare-metal stents are plain, untreated metal cylinders. Drug-eluting stents (also called drug-coated stents) are coated with medication before they are placed in the artery.
• Rotablation (Percutaneous Transluminal Rotational Atherectomy or PTRA) –

A special catheter, with an acorn-shaped, diamond-coated tip, is guided to the point of narrowing in the coronary artery. The tip spins around at a high speed and grinds away the plaque on the arterial walls. This process is repeated as needed to treat the blockage and improve blood flow. The microscopic particles are washed safely away in your blood stream and filtered out by your liver and spleen.

• Drug-Eluting Stents – A drug-eluting stent (DES) is a coronary stent (a scaffold) placed into narrowed, diseased coronary artery. It slowly releases a drug to block cell proliferation. This prevents fibrosis that, together with clots (thrombus), could otherwise block the stented artery, a process called restenosis. The stent is usually placed within the coronary artery by an Interventional cardiologist during an angioplasty procedure.Get Estimate
Benefits of Interventional Cardiac Treatments like Angioplasty & Stenting
In comparison to open-heart surgery, angioplasty and stenting is less invasive than open heart surgery because the clogged or blocked artery is accessed from a tiny incision in the upper leg or the wrist. Angioplasty and stenting may allow you to recover more quickly than you would from surgery, which can also mean less time in the hospital and returning to your regular activities more quickly.
Blocked arteries treated with angioplasty and stenting can save your life and reduce heart muscle damage during a heart attack by restoring blood flow to the heart and can reduce the risk of stroke, improve functioning of the kidneys as well as restore blood flow to the legs to prevent gangrene and eliminate the need for amputation Some.Get Estimate
Benefit from our Highly Negotiated Surgery/Treatment Packages
We can help you Save up to 40 Percent on Cost of Medical Treatment/Surgery Packages at World Class Hospitals in India
After you send the Medical reports to us by Email or WhatsApp, Our experts will forward your case for expert opinion to the specialists who have the best expertise for the treatment required by you.
You will get competitive medical estimates from at least three top hospitals in India within max 48 hours. This is a FREE No Obligation Assistance Service offered by SafeMedTrip.com
We Provide Free Assistance for Medical Opinion, Travel & Medical Visa Assistance, Airport Pick up, Economical Hotel Stay, Complete Local Support 24X7.
*Please send medical reports for personalized treatment plan and estimates
Success Story of Mr. Renjan Prasad from Fiji who came to India for Quick Recovery Interventional Cardiac Angioplasty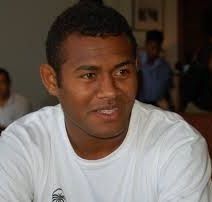 I had sudden chest pains and my local doctor suspected heart problem. I happened to come to India for a business tour and had very little time and did not know where could I go for a reliable heart consultation.
Just one call to SafeMedTrip and I could speak to Dr Kumar who arranged appointment with me with a world renowned heart specialist. In just 3 days I could get all tests and angioplasty done for my blocked artery and I am feeling so happy and blessed to have got your assistance to regain my life. Many thanks indeed.

Refer a Patient
---
Get the SafeMedTrip Advantage
Benefit from our expertise of helping hundreds of foreign patients find top quality, affordable medical care in India.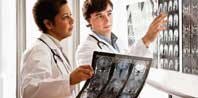 Get Expert Medical Opinion/ Second Opinion – Send us the Medical reports by Email or WhatsApp and we will get you Expert Advice ​​and ​Treatment Cost Estimates​ from Top Specialist at ​Three of India's ​leading hospitals within ​48 hours.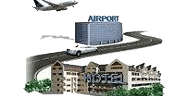 Free Concierge ​Services​ –​ Once you decide to come to India, We will arrange ​Priority Scheduling of Hospital Appointments, Travel & Visa Assistance, Airport Pick up, Economical Hotel Stay, ​Complete ​Local Support​ ​24X7.​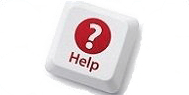 No Obligation – Zero Cost Assistance. We do not collect any service fee from patients. You will directly pay the hospitals after you arrive in India. We ensure Quick, Hassle Free, Affordable Treatment at World Class hospitals in India.
Get Expert Opinion from India's Best Doctors.