World's Most Advanced Minimally Invasive Prostate Cancer Treatment – Robotic Prostate Surgery.
Excellent Outcomes and Affordable Cost is assured.
Minimally-invasive Robotic surgery for early stage Prostate Cancer is performed with greater precision and has great advatages like reduced length of stay in the hospital, less complications, minimal bleeding and minimal postoperative pain.
With our Robotic Surgery system, the surgical team can remove prostate more quickly and accurately than using conventional surgery, with minimal risk and side-effects.

Benefits of robotic surgery versus open surgery are many. Its 'keyhole' nature means the procedure is less invasive, less painful and there is 80% less blood loss.
The recovery time is much faster – treatment is a day or overnight case versus a week in hospital and months of recuperation and there are fewer side effects such as incontinence.
Robotic prostate cancer surgery system is able to provide superior clinical prostate cancer treatment results when compared to non-robotic traditional and scope-assisted procedures.
Benefits of Robotic Prostate Cancer Surgery
Less Scaring

The first advantage to robotic surgery is that it is an application of advance technology and is minimally invasive. Instead of having a 5 or 6" incision to the skin and abdominalfascia patients have a series of small "band-aid" incisions. (As in image below on right side)
A Shorter Hospital Stay
With smaller incisions, the postoperative pain is significantly less, which means your length of hospitalization is shorter – as is the time to return to usual activity.
Less Drugs, Minimal Blood Loss
Patients' need for postoperative pain medicine and narcotics is also greatly reduced after the laparoscopic/robotic approach compared to open surgery.
Get Estimate
Postoperative Catheterization
The third advantage of robotic surgery over open surgery is a reduction in the required postoperative catheterization time.
Less Risk to Erectile Function
The fourth advantage of robotic prostatectomy is the improved ability to preserve the erectile nerves. During an open prostatectomy through an incision on the anterior abdominal wall, the nerves that provide erection are hidden behind the prostate.
The approach taken using the surgical robot, enters the abdomen and the robotic arms are positioned posterior to the prostate with the nerves directly in front of the robotic/laparoscopic camera. In this way, the nerves maybe preserved, primarily because the anatomy can be seen more clearly compared to open surgery.
Important Advice–
This procedure is highly technical. Therefore It is recommended that this procedure be performed by Urologic Surgeon trained in Oncologic surgery with extensive Laparoscopic and robotic surgical experience.
SafeMedTrip network Robotic Surgery hospital is a centers of excellence, supporting high tech robotic program and the surgeon performing robotic laparoscopic prostatectomy has done a good number of these procedures with succesful outcomes.
Frequently Asked Questions
Once you have decided that you want to get treatment in India you can email us your latest medical reports and accompanying X-Rays, MRI Scans and other relevant medical documents at [email protected] or Call or WhatsApp us on +91-9899993637 for one to one discussion with our executives.
Once we receive your reports, we will get them reviewed by our medical experts and will send you a detailed treatment package consisting of doctor's diagnosis, treatment plan, cost of treatment, duration of stay in hospital and duration of stay in India besides other relevant details.
Once you have confirmed to us that you want to proceed further to get treatment in India, our team will help you with the Indian medical visa assistance and documentation process. We will also help you in arranging for a comfortable local stay for you and your attendant. You don't have to send any money in advance.
Savings can be from 30-50%, depending upon the procedure and the destination. Your treatment will be carried out from only the best hospitals in India that are NABH accredited and have specialists that are recognized globally for their expertise.
From the date you decide on one of the three affordable treatment packages offered to you. It may take 1- 3 weeks to obtain Medical Visa and book flight tickets. We have zero waiting period and you can be received at the Airport on arrival and immediately admitted at hospital and treatment will start.
Its advisable that you should not delay your treatment particularly in case of severe illnesses like Cancer, Heart or Spine etc. Early start of treatment results in quick recovery and lower expense compared to delay of treatment.
The difference in cost package due to the labour and insurance costs of the hospital operating in India, and not by the difference in the quality of treatment.
Each patient is assigned to a SafeMedTrip Patient Case Manager who will take care of every single detail ranging from arrival to send off.
Yes, of course. We will provide you with complete assistance in selecting high-quality hotels near the hospital location that fits your budget.
You will be given a complete profile of the specialist before you proceed for the treatment. On special request, we will be happy to connect you with him through a teleconferencing service facilitated by Skype.
What People say about us- Patient Experience

I had just celebrated my 57th birthday and I began experiencing difficulty in urination. During the check-up, I was diagnosed with enlarged prostate with possible cancerous involvement, much to my dismay. I searched online for a good place to have my surgery done and found SafeMedTrip website amongst several others. I sent e-mails with all my reports to this site.
Almost instantly I received a response from SafeMedTrip asking for my medical reports, which I mailed to them. Just the next day I got another email with so much of valuable information about the treatment options I had and the profiles of the doctors and number of surgeries performed by them. I followed their advice for a Robotic Prostate Surgery that would also take care of my other concerns about cancer spill and impotency.
SafeMedTrip helped me immensely to apply for India visa and make arrangements to fly to India and have the procedure done.
James Rutherford From UK – Robotic Prostate

Refer a Patient
---
Get the SafeMedTrip Advantage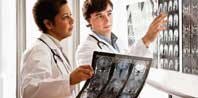 Get Expert Medical Opinion/ Second Opinion – Send us the Medical reports by Email or WhatsApp and we will get you Expert Advice ​​and ​Treatment Cost Estimates​ from Top Specialist at ​Three of India's ​leading hospitals within ​48 hours.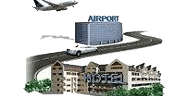 Free Concierge ​Services​ –​ Once you decide to come to India, We will arrange ​Priority Scheduling of Hospital Appointments, Travel & Visa Assistance, Airport Pick up, Economical Hotel Stay, ​Complete ​Local Support​ ​24X7.​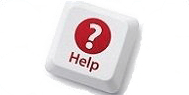 No Obligation – Zero Cost Assistance. We do not collect any service fee from patients. You will directly pay the hospitals after you arrive in India. We ensure Quick, Hassle Free, Affordable Treatment at World Class hospitals in India.
Get Expert Opinion from India's Best Doctors.
WhatsApp Consult Now