Radio Frequency Ablation for Liver Cancer Treatment – Advanced, affordable Treatment options at World Class Hospitals in India.
Common Uses of Radiofrequency Ablation
Excellent Outcomes and Affordable Cost is assured.
Why you should choose India for Affordable, World Class Radio Frequency Ablation for Liver Cancer Treatment

Globally Trained & Highly Experienced Lymphoma Cancer Specialists – Benefit from the expertise of Lymphoma Cancer Specialists who have worked at World's leading Lymphoma Cancer hospitals for decades and follow most advanced cancer treatment protocols.

World's Lowest Cost Cancer Treatment Packages. Best quality Drugs, Medicines and Consumables for Lymphoma Cancer Care are produced in India at lowest cost and exported all over the world.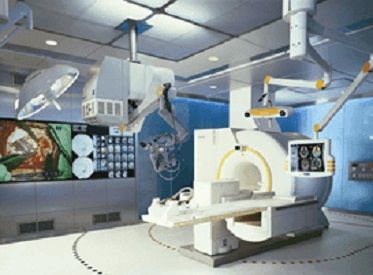 Complete Cancer Care with latest High-end technology infrastructure like Robotic Surgery System, Brain Suite, Novalis Radiosurgery TX, PET Scan, CyberKnife , Gamma Knife, IMRT and IGRT that help quick diagnosis and recovery.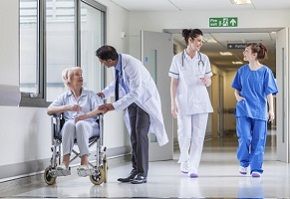 Well trained English speaking Doctors
, Nurses and Support Staff provide competent and compassionate Cancer care.
Get Estimate
Radio Frequency Ablation for Liver Cancer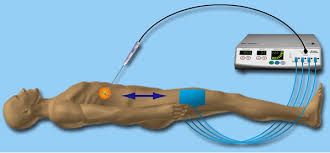 Radiofrequency ablation, sometimes referred to as RFA, is a minimally invasive treatment for cancer. It is an image-guided technique that heats and destroys cancer cells, without removing them. The cancer cells die and the area that's been treated gradually shrinks and becomes scar tissue.
These techniques are often used in patients with no more than a few small tumors but for whom surgery is not a good option (often because of poor health or reduced liver function). Ablation is best used for tumors no larger than about 3 cm across. For slightly larger tumors (3 to 5 cm across), it may be used along with other procedures. Because ablation often destroys some of the normal tissue around the tumor, it might not be a good choice for treating tumors near major blood vessels, the diaphragm, or major bile ducts.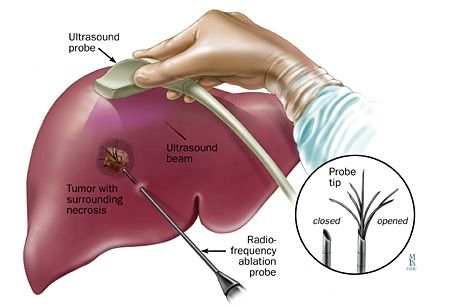 In radiofrequency ablation, imaging techniques such as ultrasound, computed tomography (CT) or magnetic resonance imaging (MRI) are used to help guide a needle electrode into a cancerous tumor. High-frequency electrical currents are then passed through the electrode, creating heat that destroys the abnormal cells. Sometimes, to be sure the treatment is aimed at the right place it may be done during surgery.
Get Estimate
Benefits of Frequency Ablation Treatment
Proven technology – Since the RFA program began in 1999, hundreds of patients have received this form of therapy at the Liver Cancer Center.
Minimal Invasive –
A major advantage of RFA is that the procedure can often be done using minimally invasive surgery. Only a small nick in the skin that does not have to be stitched closed.
Can be Repeated if New Cancer Appears –
Radiofrequency ablation may be used repeatedly to treat recurrent liver tumors.
Rapid Recovery –
RFA is a relatively quick procedure and recovery is rapid so that chemotherapy may be resumed almost immediately in patients who need it.
Less Expensive –
Radiofrequency ablation is less expensive than other treatment options.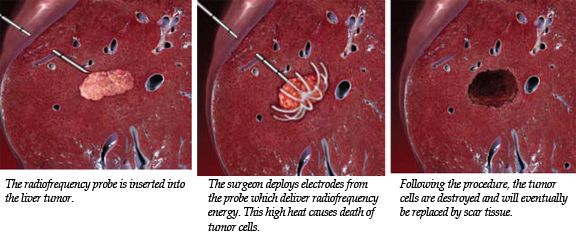 Common Uses of Radiofrequency Ablation
Radiofrequency Ablation is Used to Treat Many Types of Liver Cancer, Most Common Types are: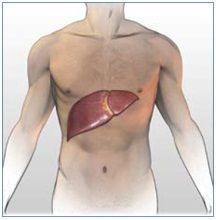 Hepatocellular Carcinoma, which is a primary liver cancer, originating in the liver.
Colon cancer that metastasizes or spreads from the colon to the liver.
In general, radiofrequency ablation is most effective treating tumors that are less than one and a half inches in diameter. It may be used in addition to chemotherapy or radiation therapy or as an alternative to surgical treatment.
Benefit from our Highly Negotiated Surgery/Treatment Packages
We can help you Save up to 40 Percent on Cost of Medical Treatment/Surgery Packages at World Class Hospitals in India
After you send the Medical reports to us by Email or WhatsApp, Our experts will forward your case for expert opinion to the specialists who have the best expertise for the treatment required by you.
You will get competitive medical estimates from at least three top hospitals in India within max 48 hours. This is a FREE No Obligation Assistance Service offered by SafeMedTrip.com
We Provide Free Assistance for Medical Opinion, Travel & Medical Visa Assistance, Airport Pick up, Economical Hotel Stay, Complete Local Support 24X7.
*Please send medical reports for personalized treatment plan and estimates
Balondemu Darkwah From Uganda shares his experience of travelling to India for Medical Treatment.

I could not have managed even a step without your staff's excellent care. Couldn't be happier with the surgeon, physicians and their expertise. All staff nurses and doctors are very attentive.
Always available, kind and considerate. Your Case Managers are very personable and professional. My stay was very comfortable. Will recommend for sure.

Refer a Patient
---
Get the SafeMedTrip Advantage
Benefit from our expertise of helping hundreds of foreign patients find top quality, affordable medical care in India.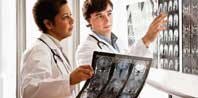 Get Expert Medical Opinion/ Second Opinion – Send us the Medical reports by Email or WhatsApp and we will get you Expert Advice ​​and ​Treatment Cost Estimates​ from Top Specialist at ​Three of India's ​leading hospitals within ​48 hours.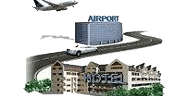 Free Concierge ​Services​ –​ Once you decide to come to India, We will arrange ​Priority Scheduling of Hospital Appointments, Travel & Visa Assistance, Airport Pick up, Economical Hotel Stay, ​Complete ​Local Support​ ​24X7.​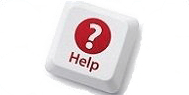 No Obligation – Zero Cost Assistance. We do not collect any service fee from patients. You will directly pay the hospitals after you arrive in India. We ensure Quick, Hassle Free, Affordable Treatment at World Class hospitals in India.