Lymphedema Treatment at SafeMedTrip Affiliated World Class Cancer Hospitals in India
Excellent Outcomes and Affordable Cost is assured.
Why you should choose India for Affordable, World Class Lymphedema Cancer Treatment

Globally Trained & Highly Experienced Lymphedema Cancer Specialists – Benefit from the expertise of Lymphedema Cancer Specialists who have worked at World's leading Lymphedema Cancer hospitals for decades and follow most advanced cancer treatment protocols.

World's Lowest Cost Cancer Treatment Packages. Best quality Drugs, Medicines and Consumables for Lymphedema Cancer Care are produced in India at lowest cost and exported all over the world.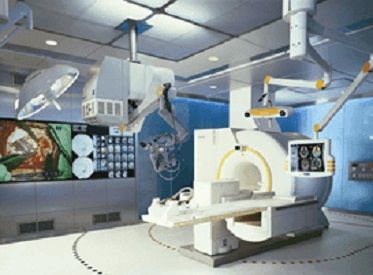 Complete Cancer Care with latest High-end technology infrastructure like Robotic Surgery System, Brain Suite, Novalis Radiosurgery TX, PET Scan, CyberKnife , Gamma Knife, IMRT and IGRT that help quick diagnosis and recovery.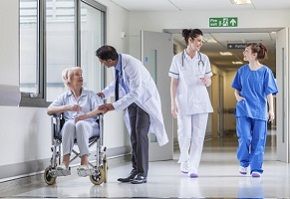 Well trained English speaking Doctors
, Nurses and Support Staff provide competent and compassionate Cancer care.
Get Estimate
What is Lymphedema?
Surgical and Non-Surgical Treatment of Lymphedema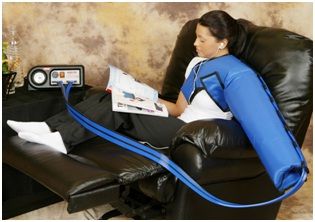 Lymphatic Obstruction:
Lymphedema is caused by a blockage in the lymphatic system, an important part of one's immune and circulatory systems.The blockage prevents lymph fluid from draining well hence the fluid builds up in the soft body tissues and causes swelling. It results in swelling that generally occurs in one of the arms or legs, but it can also affect other parts of the body.
Lymphedema is most commonly caused by the removal of or damage to the lymph nodes as a part of cancer treatment. It is caused by a build-up of lymph fluid in the arm, hand or chest wall tissues after breast cancer surgery. Radiation therapy and chemotherapy can add to the risk of lymphedema There is no cure for lymphedema, but it can be controlled. Controlling lymphedema involves diligent care of the affected limb.
The Lymph System
The lymph system is a network of lymph vessels, tissues, and organs that carry lymph throughout the body. The parts of the lymph system that play a direct part in lymphedema include the following:
Lymph :
A clear fluid that contains lymphocytes (white blood cells) that fight infection and the growth of tumors. Lymph also contains plasma, the watery part of the blood that carries the blood cells.

Lymph Vessels :

A network of thin tubes that helps lymph flow through the body and returns it to the bloodstream.

Lymph Nodes :

Small, bean-shaped structures that filter lymph and store white blood cells that help fight infection and disease. Lymph nodes are located along the network of lymph vessels found throughout the body. Clusters of lymph nodes are found in the underarm, pelvis, neck, addomen, and groin.
The sleep, thymus, tonsils, and bone marrow are also part of the lymph system but do not play a direct part in lymphedema.

Request a Call Back
Most Advanced Lymphedema Treatment options available in India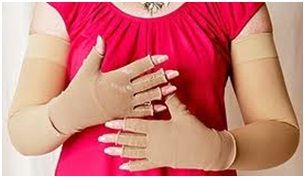 Manual Lymphatic Drainage (MLD):
Manual Lymphatic Drainage (MLD), sometimes called manual lymphatic therapy, uses light touch to move excess lymph and fluid out of the tissues and back into the lymphatic vessels.
Complete Decongestive Therapy (CDT) Complete Decongestive Therapy (CDT), also called complex decongestive therapy, is an intensive program that combines many of the different treatment approaches discussed in this section, including bandaging, compression garments, manual lymphatic drainage, exercise, self care and even MLD.
Pneumatic Pumps for Lymphedema A pneumatic pump — also called an intermittent pneumatic compression pump — is a machine that has an inflatable sleeve or vest-like garment attached to it, with multiple chambers (like balloons) that inflate one after the other to stimulate the flow of lymph in the right direction.
Laser Therapy for Lymphedema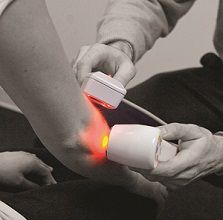 Laser Therapy for Lymphedema Low-level laser therapy is used for the treatment of lymphedema. Some small studies have found that it can help reduce the volume of the arm, break down scar tissue, and increase range of motion while reducing tightness for some women. Kinesio Tape for Lymphedema Kinesio tape is a flexible tape placed on the skin to support and stabilize certain muscles and joints without restricting the body's range of motion. The theory is that the tape can mimic the effect of manual lymphatic drainage, stimulating the movement of lymph by stretching the skin wherever it is placed.
Lymphedema and Diuretics Diuretics, also known as water pills, work to move water and salt out of the body by increasing the production of urine.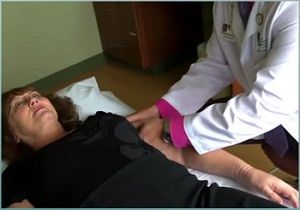 Lymphaticovenular Bypass
Supermicrosurgery is defined as the anastomosis of smaller caliber vessels less than 0.8mm in diameter. Lymphaticovenular bypass is a type of lymph venous bypass, in which a super microsurgical technique is used to anastomose subdermal lymphatic vessels and adjacent venules performed through multiple small incisions using a surgical microscope. This results in more permanent improvement of lymphoedema.
Lndocyanine Green (ICG) Fluorescent Lymphography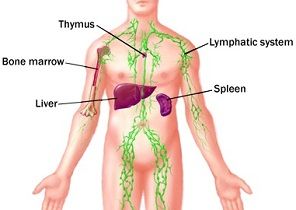 One of challenges of lymphaticovenular bypass is identifying functional lymphatic vessels. Recently, an indocyanine green (ICG) fluorescent lymphography was developed for visualizing the lymphatic vessels. ICG is an approved water-soluble compound, and it has been used for assessing cardiac output, hepatic function, and ophthalmic angiography for decades. When ICG is bound to protein in the tissue, it emits near-infrared ray. When the injected ICG is caught and streamed by the lymphatic vessels, ICG fluorescent lymphography system enables it to detect lymphatic vessels up to 2cm in depth from the skin surface.
ICG fluorescent lymphography can visualize the lymphatic vessels in the subcutaneous tissue not only before, but also during surgery, allowing surgeons to locate a functional lymphatic vessel for the lymphaticovenular bypass prior to making a skin incision. This saves substantial operating time and may contribute to improved outcomes of the operation.
Vascularised Lymph Node Transfer
Recent articles described transplanting composite soft tissue including lymph nodes to the lymphoedematous limb using microvascular technique. Microvascular lymph node transfer is expected to result in new lymphatic vessels sprouting from the transplanted lymph node to drain the region. However, the rationale is theoretical and there have been no definitive data showing that lymphatic vessels actually regenerate from transferred nodes and work as a lymphatic pump.Get Estimate