Lung Cancer Treatment at Best Cancer Hospitals in India
Minimally Invasive Surgery for Lung Cancer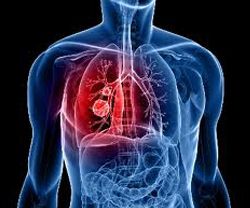 Lung cancer occurs when a malignant tumor grows inside the lungs, in structures such as the bronchi. Like many types of cancer, lung cancer is capable of spreading to other parts of the body. Cancer that begins in the lungs most commonly spreads to the brain, bones, adrenal glands and liver. If left untreated, this growth can spread beyond the lung in a process called metastasis into nearby tissue and, eventually, into other parts of the body. Most cancers that start in lung, known as primary lung cancers, are carcinomas that derive from epithelial cells.
Why You should Choose World Class Hospitals in India for Lung Cancer Treatment ?
Reputed Lung Cancer Specialists who have global experience and follow latest cancer treatment protocols.
Complete Cancer Care under one roof- Right from cancer screening, early detection, multi-disciplinary treatment to rehabilitation.
Affordable Cancer Treatment Packages.
Latest High-end technology infrastructure like Robotic Surgery System, Brain Suite, Novalis Radiosurgery TX, PET Scan, CyberKnife , Gamma Knife, IMRT and IGRT that help quick diagnosis and recovery.
Best quality Drugs, Medicines and Consumables for Cancer Care are produced in India at lowest cost and exported to World's best hospital. This results in lowest overall cost of world class cancer treatment in India.
Well trained English speaking Doctors, Nurses and Support Staff provide competent and compassionate Cancer care.
Symptoms of Lung Cancer
Coughing up blood.
Chest pain.
Shortness of breath.
Difficulty in swallowing.
Swelling of the neck, face and upper extremities.
Fatigue.
Loss of appetite.
Loss of weight.