Lung Cancer Treatment at Best Cancer Hospitals in India
Excellent Outcomes and Affordable Cost is assured.
Takavarasha From Zimbabwe shares his experience about Lung Cancer Treatments in India

My brother suffered from Lung Cancer failure at a very young age, it was a family disaster for us and we all decided to put all our resources to give him a new lease of life. We extensively researched Lung Cancer Treatment hospitals in India and came across SafeMedTrip website. We called and with in a matter of few hours we had so much of valuable information sent to us. At every step from getting medical tests done here in Nigeria to preparing for legal documents, they helped us with very practical advice.
We arrived in India and were received at the airport. Everything that was promised to us by SafeMedTrip was in fact even better than what we could have imagined. The Lung Cancer Treatment was absolutely successful and my brother is now back to normal and once again i say thank you and God bless you.

Request a Call Back
Why you should choose India for Affordable, World Class Lung Cancer Treatment

Globally Trained & Highly Experienced Lung Cancer Specialists – Benefit from the expertise of Lung Cancer Specialists who have worked at World's leading Lung Cancer hospitals for decades and follow most advanced cancer treatment protocols.

World's Lowest Cost Cancer Treatment Packages. Best quality Drugs, Medicines and Consumables for Lung Cancer Care are produced in India at lowest cost and exported all over the world.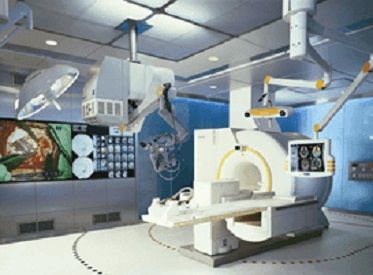 Complete Cancer Care with latest High-end technology infrastructure like Robotic Surgery System, Brain Suite, Novalis Radiosurgery TX, PET Scan, CyberKnife , Gamma Knife, IMRT and IGRT that help quick diagnosis and recovery.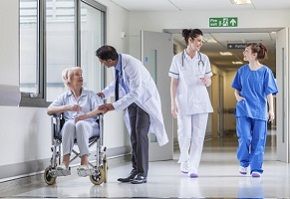 Well trained English speaking Doctors
, Nurses and Support Staff provide competent and compassionate Cancer care.
Get Estimate
---
What is Lung cancer?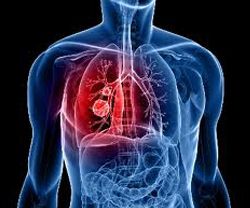 Lung cancer occurs when a malignant tumor grows inside the lungs, in structures such as the bronchi. Like many types of cancer, lung cancer is capable of spreading to other parts of the body. Cancer that begins in the lungs most commonly spreads to the brain, bones, adrenal glands and liver. If left untreated, this growth can spread beyond the lung in a process called metastasis into nearby tissue and, eventually, into other parts of the body. Most cancers that start in lung, known as primary lung cancers, are carcinomas that derive from epithelial cells.
A risk factor is anything that raises your chance of getting a disease. Risk factors for some types of leukemia include Smoking, tobacco use, being exposed to the large amounts of radiation, being exposed to certain chemicals in the workplace and past chemotherapy or radiation for another cancer.
There are Two Major Types of Lung Cancer
1. Non-Small Cell Cancers
Non-small cell cancers include squamous cell carcinoma (tumor), adenocarcinoma and large cell carcinoma. Bronchioloalveolar cell is a subtype of adenocarcinoma and typically treated in a similar way. Adenocarcinoma, the most common type of lung cancer, is usually located on the outer surface of the lungs (periphery) and can spread to lymph glands, the bloodstream and other organs. Squamous cell carcinoma may be found in the lining of the large bronchi (air passages) or in the periphery of the lung. Large cell carcinoma usually occurs in the periphery.
2. Small Cell Cancers
Small cell lung cancer usually develops in the central areas of the lung. It can spread aggressively and occurs almost exclusively in current or former smokers. This cell type has the strongest association with smoking. Read about small cell cancer treatment.
---
Symptoms of Lung Cancer
Coughing up blood.
Chest pain.
Shortness of breath.
Difficulty in swallowing.
Swelling of the neck, face and upper extremities.
Fatigue.
Loss of appetite.
Loss of weight.
Treatment for Lung Cancer at World Class Hospitals in India
Treatment of Lung cancer is depends on the type and stage of cancer. Lung cancer can be treated with surgery, chemotherapy, radiation therapy, or a combination of these treatments. The decision about which treatments will be appropriate for a given individual must take into account the location and extent of the tumor as well as the overall health status of the patient.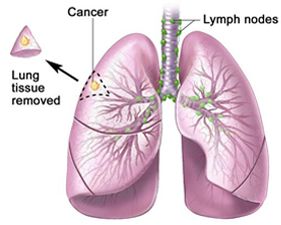 Surgery for Lung Cancer:
If your cancer has not spread beyond the lungs, your general health is reasonably good and your breathing capacity is sufficient, the treatment that gives the best chance of cure is surgery. The most common operation is called a lobectomy, removes the affected part of the lung. Sometimes, the whole lung needs to be removed and this is called a pneumonectomy. In patients with reduced lung function, smaller parts of the lung are removed to try to preserve breathing capacity. While these operations preserve breathing capacity, there is more likely to be a recurrence. Your doctor will advise you of the best operation for you.
Chemotherapy:
This is the treatment of cancer with anti-cancer drugs. The aim is to destroy cancer cells while doing the least possible damage to normal cells. The drugs work by stopping cancer cells from multiplying.Chemotherapy is the treatment of choice for patients with small cell carcinoma. As this type of cancer spreads quickly, chemotherapy works well in treating it.
CyberKnife Radiosurgery:
World's Most Advanced Technology to treat tumors with pin-point accuracy and precisely deliver treatment to the tumor alone, sparing surrounding healthy tissue. A new hope for patients who have inoperable or surgically complex tumors, or who may be looking for a non-surgical option.Cyberknife radiosurgery is a non –invasive, high-energy radiation treatment that delivers very precise beams of radiation from many angles outside the body. The accuracy of Cyberknife is so precise that radiation can be 'matched' to the shape of small complex tumors, even those located near critical organs. This ability allows Cyberknife to treat many lesions including some considered inoperable or untreatable with surgery.
Minimally Invasive Surgery for Lung Cancer at World Class Hospitals in India
Minimally invasive surgical techniques have been developed to diagnose and treat lung cancer. These procedures are performed with the use of a video camera that is inserted through a small 3 inch incision of the chest.
This enables the surgeon to clearly see the tissue being operated on without having to make a large incision in the chest and spreading the ribs . The minimally invasive technique can provide a more accurate surgery with less recovery time, less risk of infection, less bleeding and less discomfort than the traditional procedure.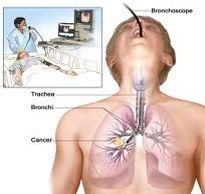 Benefits of Minimally Invasive Procedures
Not only do these procedures usually provide equivalent outcomes to traditional "open" surgery (which sometimes require a large incision), but minimally invasive procedures (using small incisions) may offer significant benefits as well:
Quicker Recovery –

Since a minimally invasive procedure requires smaller incisions than conventional surgery (usually about the diameter of a dime), your body may heal much faster.

Shorter Hospital Stays –

Minimally invasive procedures help get you out of the hospital and back to your life sooner than conventional surgery.

Less Scarring –

Most incisions are so small that it's hard to even notice them after the incisions have healed.

Less Pain –

Because these procedures are less invasive than conventional surgery, there is typically less pain involved.

Get Estimate
Personalized Targeted Therapy: A New Generation for Lung Cancer Treatment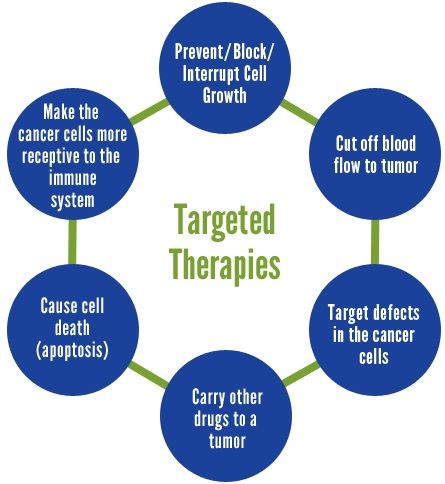 Advancements in technology have led to the development of more individualized treatment modalities. While chemotherapy agents aim to destroy rapidly dividing cells, new types of drugs interfere with the development of cancer at the molecular level. This new method is called targeted therapy.
Diagnosis of the Lung Carcinoma with a good tissue biopsy and molecular testing is needed to ensure that the toxic chemotherapy procedure is avoided and the patient gets the appropriate targeted and personalized lung cancer therapy with the help of biomarkers.
Targeted therapy blocks the growth and spread of cancer by inhibiting cancer cells from dividing or terminating them directly.
Standard chemotherapy affects all body cells, but targeted therapy directs drugs or other specially created substances to attack only the cancer cells. Chemotherapy can be used once the disease progresses on the targeted therapies.Get Estimate
---
Cost of Lung Cancer Treatment in India
Lung Cancer treatment is the most affordable at our hospitals in India. Indicative Costs of various treatment steps is given below
Biopsy or PET scan: Costs around USD 1000.
Chemotherapy: Costs approximately USD 1,100
Dr. Kasapo Kasendzi from Zambia shares his experience about Lung Cancer Treatments in India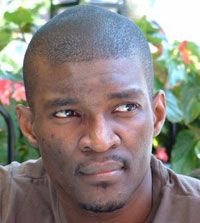 When I was diagnosed with malignant Lung Tumour, I must admit I did panic and did not know what to do. Fortunately I found SafeMedTrip on the internet and within a matter 3 days they arranged opinion from best neuro specialists in India.
I was given equally good options like Radiosurgery or Cyberknife and Keyhole MRI guided surgery. I am so grateful you facilitated everything so smoothly and my treatment has given me a fresh lease of life. Many thanks and God bless you.

Refer a Patient
---
Get the SafeMedTrip Advantage
Benefit from our expertise of helping hundreds of foreign patients find top quality, affordable medical care in India.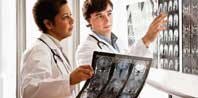 Get Expert Medical Opinion/ Second Opinion – Send us the Medical reports by Email or WhatsApp and we will get you Expert Advice ​​and ​Treatment Cost Estimates​ from Top Specialist at ​Three of India's ​leading hospitals within ​48 hours.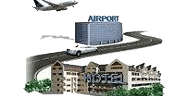 Free Concierge ​Services​ –​ Once you decide to come to India, We will arrange ​Priority Scheduling of Hospital Appointments, Travel & Visa Assistance, Airport Pick up, Economical Hotel Stay, ​Complete ​Local Support​ ​24X7.​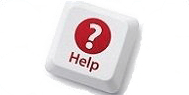 No Obligation – Zero Cost Assistance. We do not collect any service fee from patients. You will directly pay the hospitals after you arrive in India. We ensure Quick, Hassle Free, Affordable Treatment at World Class hospitals in India.
Get Expert Opinion from India's Best Doctors.
References