Leukemia Treatment at SafeMedTrip Affiliated World Class Hospitals in India
Excellent Outcomes and Affordable Cost is assured.
Ms. Jemila Abubakar From Nigeria shares her experience about Medical Treatment in India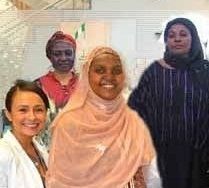 Thanks for your always prompt responses to my volley of questions and concerns. I could not have managed even a step without your staff's Excellent care. Couldn't be happier with the Indian hospital's Surgeon, physicians and their expertise. Very personable and professional. Would recommend to others.
All staff nurses and doctors are very attentive. Always available, kind and considerate. My stay during treatment in India was very comfortable. Will recommend for sure." Thanks you all and God bless you !

Request a Call Back