Colon Cancer – Symptoms, Diagnosis and Best Quality Affordable Treatment from Best Hospitals in India
Excellent Outcomes and Affordable Cost is assured.
Why you should choose World Class Hospitals in India for Advanced Stomach Cancer Treatment

Globally Trained & Highly Experienced Colon Cancer Specialists – Benefit from the expertise of Colon Cancer Specialists who have worked at World's leading Colon Cancer hospitals for decades and follow most advanced cancer treatment protocols.

World's Lowest Cost Cancer Treatment Packages. Best quality Drugs, Medicines and Consumables for Colon Cancer Care are produced in India at lowest cost and exported all over the world.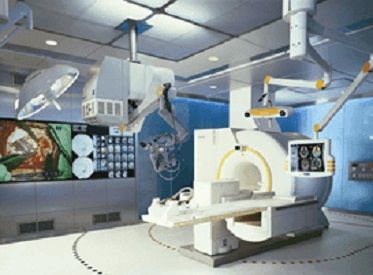 Complete Cancer Care with latest High-end technology infrastructure like Robotic Surgery System, Brain Suite, Novalis Radiosurgery TX, PET Scan, CyberKnife , Gamma Knife, IMRT and IGRT that help quick diagnosis and recovery.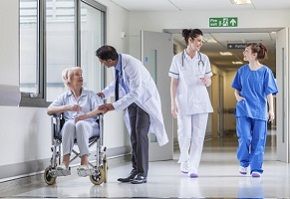 Well trained English speaking Doctors
, Nurses and Support Staff provide competent and compassionate Cancer care.
Get Estimate
Colon Cancer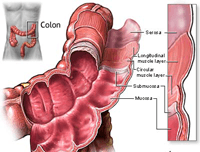 Colorectal cancer, commonly known as bowel cancer is the third most commonly diagnosed cancer in the world, but it is more common in developed countries. Its symptoms usually are rectal bleeding and anaemia associated with weight loss and changes in bowel habits.
Colorectal Cancer initially starts in the lining of the bowel and if left untreated, can grow into the muscle layers underneath, and then through the bowel wall.
Cancers that are confined within the wall of the colon are often curable with surgery. In more advanced stages Chemotherapy is helpful in extending the person life and improving quality of life.
Get Estimate
How is Colon Cancer Diagnosed?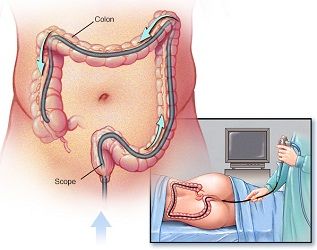 Colonoscopy:

An endoscope is inserted into the rectum and advanced through the colon through this the doctor can examine the entire colon.

Diagnosis is Confirmed with a Colon Biopsy –

Stage of disease is confirmed by pathologists and imaging tests, such as computerized tomography (CT or CAT) scans.

Endoscopic Ultrasound

and magnetic resonance imaging (MRI) may also be used to stage rectal cancer.

Sigmoidoscopy :

In this an endoscope is inserted in the rectum and moved through the left side of the colon. It cannot be used to view the middle and right sides of the colon.

Fecal Occult Blood Test (FOBT) :

along with complete blood count (CBC) to check for anemia and CT, MRI or PET scans of the abdomen and pelvic area.
Most Advanced Colon Cancer Treatment Options available in India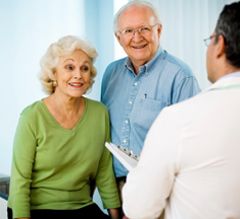 A technique known as minimally invasive laparoscopic colon surgery allows surgeons to perform many common colon procedures through small incisions. Depending on the type of procedure, patients may leave the hospital in a few days and return to normal activities more quickly than patients recovering from open surgery.
Minimal Invasive Laparoscopic Colon Cancer Surgery
In most laparoscopic colon resections, surgeons operate through 4 or 5 small openings (each about a quarter inch) while watching an enlarged image of the patient's internal organs on a television monitor. In some cases, one of the small openings may be lengthened to 2 or 3 inches to complete the procedure.
Advantages of Minimal Invasive Laparoscopic Colon Cancer Surgery
Less post-operative pain
Shorter hospital stay
May result in a faster return to solid-food diet and bowel function
Quicker return to normal life activity
Improved cosmetic results
Colectomy –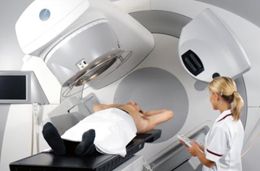 Large bowel resection is surgery to remove all or part of your large bowel. This surgery is also called colectomy. The large bowel is also called the large intestine or colon. Removal of the entire colon and the rectum is called a proctocolectomy. Removal of part or all of the colon but not the rectum is called subtotal colectomy.
Chemotherapy – Almost all patients with stage III colon cancer should receive chemotherapy after surgery for approximately 6 – 8 months. The chemotherapy drug 5-fluorouracil has been shown to increase the chance of a cure in certain patients. Chemotherapy is also used to improve symptoms and prolong survival in patients with stage IV colon cancer.
Radiofrequency Ablation for Metastatic Colorectal Cancer – Radiofrequency ablation leverages the power of microwave technology to help destroy colorectal cancer that has spread to the liver, the most common site to which the disease can spread. Radiofrequency ablation helps the surgeons and radiologists at Cancer Treatment Centers of America eliminate small liver tumors, often without the risks and discomfort associated with traditional surgery. Radiofrequency ablation is also less invasive and less painful.
Get Estimate
Get Free Expert Opinion Online from India's Most Experienced Cancer Specialists Right Now
---
We Assure Most Affordable Estimates with in 48 Hours from Top Colon Cancer Hospitals in India.
Benefit from our Highly Negotiated Surgery/Treatment Packages
We can help you Save up to 40 Percent on Cost of Medical Treatment/Surgery Packages at World Class Hospitals in India
After you send the Medical reports to us by Email or WhatsApp, Our experts will forward your case for expert opinion to the specialists who have the best expertise for the treatment required by you.
You will get competitive medical estimates from at least three top hospitals in India within max 48 hours. This is a FREE No Obligation Assistance Service offered by SafeMedTrip.com
We Provide Free Assistance for Medical Opinion, Travel & Medical Visa Assistance, Airport Pick up, Economical Hotel Stay, Complete Local Support 24X7.
*Please send medical reports for personalized treatment plan and estimates
---
Patient Testimonials – What People Say about us
Patients from over 72 countries have benefitted from SafeMedTrip Assistance


Takavarasha from Zimbabwe, Colon Cancer Treatment
Takavarasha from Zimbabwe, Colon Cancer Treatment
"My brother was diagnosed with Colon Cancer failure at a very young age, we all decided to put all our resources to give him a new lease of life. We extensively researched Colon Cancer Treatment hospitals in India and came across SafeMedTrip website. We called and with in a matter of few hours we had so much of valuable information sent to us. At every step they helped us with very practical advice. We arrived in India and were received at the airport. Everything that was promised to us by SafeMedTrip was in fact even better than what we could have imagined. The Colon Cancer Treatment was absolutely successful and my brother is now back to normal and once again I say thank you and God bless you"


Balondemu Darkwah from Uganda Cancer Treatment
Balondemu Darkwah from Uganda Cancer Treatment
"I could not have managed even a step without your staff's excellent care. Couldn't be happier with the surgeon, physicians and their expertise. All staff nurses and doctors are very attentive. Always available, kind and considerate. Your Case Managers are very personable and professional. My stay was very comfortable. Will recommend for sure.
SafeMedTrip helped me immensely to apply for medical visa and make arrangements to fly to India and have the procedure done. Thanks you all and God bless you !"
How it Works – Get Most Affordable Treatment in India
| | |
| --- | --- |
| | Send medical reports by WhatsApp/Email |
| | |
| --- | --- |
| | Receive quotation(s) within 48 Hours |
| | |
| --- | --- |
| | Get Free Medical Visa & Airport Pick up |
| | |
| --- | --- |
| | Medical Treatment Assisted & Fly Back Home |
Frequently Asked Questions
Once you have decided that you want to get treatment in India you can email us your latest medical reports and accompanying X-Rays, MRI Scans and other relevant medical documents at [email protected] or Call or WhatsApp us on +91-9899993637 for one to one discussion with our executives.
Once we receive your reports, we will get them reviewed by our medical experts and will send you a detailed treatment package consisting of doctor's diagnosis, treatment plan, cost of treatment, duration of stay in hospital and duration of stay in India besides other relevant details.
Once you have confirmed to us that you want to proceed further to get treatment in India, our team will help you with the Indian medical visa assistance and documentation process. We will also help you in arranging for a comfortable local stay for you and your attendant. You don't have to send any money in advance.
Savings can be from 30-50%, depending upon the procedure and the destination. Your treatment will be carried out from only the best hospitals in India that are NABH accredited and have specialists that are recognized globally for their expertise.
From the date you decide on one of the three affordable treatment packages offered to you. It may take 1- 3 weeks to obtain Medical Visa and book flight tickets. We have zero waiting period and you can be received at the Airport on arrival and immediately admitted at hospital and treatment will start.
Its advisable that you should not delay your treatment particularly in case of severe illnesses like Cancer, Heart or Spine etc. Early start of treatment results in quick recovery and lower expense compared to delay of treatment.
The difference in cost package due to the labour and insurance costs of the hospital operating in India, and not by the difference in the quality of treatment.
Each patient is assigned to a SafeMedTrip Patient Case Manager who will take care of every single detail ranging from arrival to send off.
Yes, of course. We will provide you with complete assistance in selecting high-quality hotels near the hospital location that fits your budget.
You will be given a complete profile of the specialist before you proceed for the treatment. On special request, we will be happy to connect you with him through a teleconferencing service facilitated by Skype.
---
Get the SafeMedTrip Advantage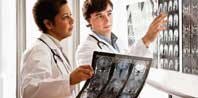 Get Expert Medical Opinion/ Second Opinion – Send us the Medical reports by Email or WhatsApp and we will get you Expert Advice ​​and ​Treatment Cost Estimates​ from Top Specialist at ​Three of India's ​leading hospitals within ​48 hours.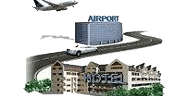 Free Concierge ​Services​ –​ Once you decide to come to India, We will arrange ​Priority Scheduling of Hospital Appointments, Travel & Visa Assistance, Airport Pick up, Economical Hotel Stay, ​Complete ​Local Support​ ​24X7.​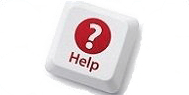 No Obligation – Zero Cost Assistance. We do not collect any service fee from patients. You will directly pay the hospitals after you arrive in India. We ensure Quick, Hassle Free, Affordable Treatment at World Class hospitals in India.
Get Expert Opinion from India's Best Doctors.
WhatsApp Consult Now