Dr Krishan Subramony Iyer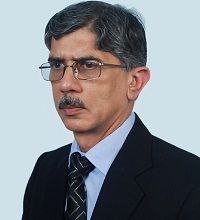 Dr Krishan Subramony Iyer
Pediatric & Congenital Heart Surgery
Director , MBBS, MS, MCh, 30 years of experience New Delhi, India
M.B.B.S. All India Institute of Medical Sciences.
M.S. (Gen. Surgery ) All India Institute of Medical Sciences.
M.Ch. (CTVS) All India Institute of Medical Sciences.
Fellowship( Neonatal cardiac surgery)

Send Enquiry
About
Dr. Krishna Iyer is one of India's front ranking paediatric cardiac surgeons, recognised for his clinical expertise and wide ranging involvement with cardiac care for children in India and other developing nations, Dr. Iyer initiated the first dedicated paediatric cardiac care program in Northern India , a pioneering initiative, at Escorts Heart Institute Research Centre( now Fortis-Escorts Heart Institute ) in 1995. Under his guidance this paediatric cardiac program has become the benchmark for cardiac care for children for India and its South East Asian neighbours. Dr. Iyer has operated on more than 10,000 babies, children and adults with congenital heart diseases comprising various procedures like arterial switch procedure, double switch operation TAPVC repairs, Fontan and Fontan type procedures, corrections for tetralogy of Fallot, DORV, Truncus etc.
Senning operation, conduit repairs and wide range of one stage and multi-stage corrections for complex congenital heart diseases. He has done original work on rapid two-stage arterial switch procedure and performed the first successful rapid two stage arterial switch and double-switch operation in India. His current interests are perfecting complex neonatal cardiac surgery, cardiac surgery in malnourished infants and children, salvaging late presenters of congenital heart disease, and developing cost effective cardiac care for children in developing countries. Dr. Iyer completed his M.B.B.S, M.S. (General Surgery) and M.Ch. (Cardiothoracic and Vascular Surgery) from All India Institute of Medical Sciences (AIIMS), New Delhi. After basic training, he joined the Department of Cardiothoracic and Vascular Surgery at AIIMS and was Additional Professor at the time he moved to Escorts Heart Institute to set up its paediatric cardiac care division.

Send Enquiry
Interest
Surgical treatment of all forms of congenital heart disease in newborns to adults, simple or complex. Expertise in surgery for complex transpositions, late presenting CHD, pulmonary hypertension and complex neonatal surgery.
Personal Interest : Music & Reading.
Clinical Achievments
Started the first dedicated pediatric cardiac program in Northern India at FEHI in 1995
Completed 10,000 surgeries for congenital heart disease at FEHI since 1995.
Career experience of over 13,000 surgeries for congenital heart disease.
Performed the first successful rapid two stage arterial switch operation (1991) and the first successful double switch operation (1993) in the country.
First to generate internationally comparable outcomes in neonatal and infant cardiac surgery and surgery for complex congenital heart disease.
Have helped set up many pediatric cardiac programs within the country and in other countries like Bangladesh, Indonesia, Malaysia and Nepal.
Recognized internationally for creating a model for delivery of high class pediatric care in an environment of limited resources.Send Enquiry
Professional Affilitions
Fellow and Life member of the Indian Association of Cardiovascular Thoracic Surgeons.
Founder member of Paediatric Cardiac Society of India.
Vice President of Paediatric Cardiac Society of India (2003-2005)
President of Paediatric Cardiac Society of India (2005-2007)
Founder President, Asia Pacific Paediatric Cardiac Society (2005-2006)
Permanent Member, Steering Committee for World Congress of Paediatric Cardiology & Cardiac Surgery (2009 onwards)
Council member, Asian Society of Cardiovascular & Thoracic Surgery.
Governing Council member of the World Society of Congenital Heart Surgery.
International member, American Association of Thoracic Surgery.
Editor-in-Chief, Indian Journal of Thoracic & Cardiovascular Surgery
Member, Editorial Board Annals of Paediatric Cardiology
Member, Speciality Board of National Board of Examinations capture
Editor in Chief, Indian Journal of Thoracic & Cardiovascular Surgery
Member, Editorial Board Annals of Pediatric Cardiology
Member, Editorial Board Pediatric Cardiology
Organizing Secretary of Combined Meeting of Indian Association of Thoracic Cardiovascular Surgeons and Asian Society of Cardiovascular and Thoracic Surgeons held in New Delhi 26th Feb 1st Mar, 2010
Council member Asian Society of Cardio Vascular and Thoracic Surgery.
Governing Council member of World Society of Pediatric & Congenital Heart Surgery
Invited International member of the American Association of Thoracic Surgeons
Get Expert Opinion From India's Best Doctors
Send Us Your Information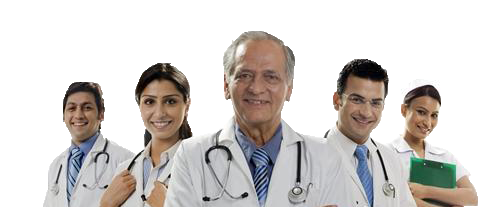 SafeMedTrip Consultants Pvt. ltd. | 301, Ansal Tower 38, Nehru Place, New Delhi - 110019, India