Dr. Gaurav Kharya
Senior Consultant – Bone Marrow Transplant & Hematology,
Pediatric BMT Artemis Super Specialty Hospital,
New Delhi NCR, India

Send Enquiry
Dr Gaurav Kharya is amongst the reputed and experienced Hematology and BMT Specialists in India with a vast experience as he has conducted more than 500 transplants so far for various disorders like thalassemia, sickle cell anemia, acquired aplastic anemia, fanconi anemia, leukemia, severe combined immunodeficiency etc. He has over the years, developed expertise in treating patients suffering from various blood related disorders (benign or malignant), solid cancers and immunological disorders.
He has presented and published a number of clinical and academic papers at various national and international forums and has contributed chapters in Medical educational books. He has taught undergraduates during training for DNB & as Registrar, taught medical students ongoing internship and also taught postgraduate students during Registrar-ship training.
The BMT and Stem Cell Transplant department at Artemis Hospitals, India has its own transplantation unit and extensive laboratory facilities, providing cutting-edge clinical skills and the latest in technology at affordable costs for transplantation and other hematological services which has proved to be beneficial and cost effective for patients not just from India but from around the world.
Professional Fellowships / Training-
Fellowship in Hematology & Bone Marrow Transplant: St Mary's Hospital, Imperial NHS trust, Paddington, London UK (Sep 4th 2013 till March 2nd 2014)
Fellowship in Hematology-Oncology and Bone Marrow Transplant: The Great North Children Hospital, Royal Victoria Infirmary, Newcastle Upon Tyne, UK (Sep 2012 to Sep 2013)
Fellowship Pediatric Hematology-Oncology and Bone Marrow Transplant: Sir Ganga Ram Hospital, New Delhi, India (Feb 2009 to Jan 2011)
DNB Pediatrics: From Sir Ganga Ram Hospital, New Delhi, Degree awarded on April 5th 2010
CLINICAL EXPERTISE
Hematopoietic Stem Cells Transplants (HSCT)
Pediatric bone marrow transplant from matched sibling donor, matched/partial mismatch family donor, matched unrelated donor.
Haploidentical transplant and cord blood transplantation.
Clinical Publications of Dr. Gaurav Kharya
Yadav SP, Sachdeva A, Gupta D, Sharma SD, Kharya G. Control of massive bleeding in dengue hemorrhagic fever with severe thrombocytopenia by use of intravenous anti-D globulin. Pediatr Blood Cancer 2008;51(6):812-13
Yadav SP, Kharya G, Mohan N, Sehgal A, Bhat S, Jain S, Kapoor G, Sachdeva A. Langerhans Cell Histiocytosis with Digestive Tract Involvement. Pediatr Blood Cancer. 2010 Oct;55(4):748-53
Yadav SP, Kharya G. NK cell leukemia. Letter to editor. Indian Pediatrics. 2011 Jan; 48(1):79-80.
Kharya G, Yadav SP, Katewa S, and Sachdeva A. Management of Severe Refractory Thrombocytopenia in Dengue Hemorrhagic Fever With Intravenous Anti-D Immune Globulin. Ped Hemat Onc Volume 28, Number 8, October 2011 , pp. 727-732(6)
Choudhary D, Sharma SK, Gupta N, Kharya G, Pavecha P, Handoo A, Setia R, Katewa S. Treosulfan-Thiotepa-Fludarabine based Conditioning Regimen for Allogeneic Transplantation in patients with Thalassaemia Major: A Single Centre Experience from North India. Biol Blood Marrow Transplant. 2012 Nov 15. doi:pii: S1083-8791(12)00480-6. 10.1016/j.bbmt.2012.11.007.
Hemophagocytic Lymphohistiocytosis in Infants: A Single Center Experience from India. Md Ramzan, G Kharya, Satya P Yadav et al (accepted for publication in Pediatric Hematology & Oncology)
Academic Publications of Dr. Gaurav Kharya
"Arterial blood gas vs venous blood gas: which one and when?" Dhiren Gupta and Gaurav Kharya, Pediatric emergency medicine edited by Suresh Gupta, published by Indian Journal of Pediatrics.
"Gastro-oesophageal reflux disease" Neelam Mohan and Gaurav Kharya, Advances in Pediatrics edited by AK Dutta, Anupam Sachdeva, published by Jaypee brothers.
"Febrile neutropenia: newer perspectives" Gaurav Kharya, Satya Prakash Yadav and Anupam Sachdeva, IAP information book, PEDICON 2008, Bhuvneshwar.
"Management of viral infections in immunocompromised cancer patients" Review article. Gaurav Kharya, Anupam Sachdeva and Satya Prakash Yadav. PHO bulletin (PHO chapter of IAP) July-Sept. 2007: Volume 2 , Number 1 ; Page 44-50
"Prevention of infection in immunocompromised hosts" Review article. Gaurav Kharya, Anupam Sachdeva and Satya Prakash Yadav. PHO bulletin (PHO chapter of IAP) July-Sept. 2007: Volume 2 , Number 1 ; Page 72 – 78
Location
India
Get the SafeMedTrip Advantage
Benefit from our expertise of helping hundreds of foreign patients find top quality, affordable medical care in India.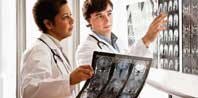 Get Expert Medical Opinion/ Second Opinion – Send us the Medical reports by Email or WhatsApp and we will get you Expert Advice ​​and ​Treatment Cost Estimates​ from Top Specialist at ​Three of India's ​leading hospitals within ​48 hours.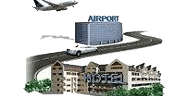 Free Concierge ​Services​ –​ Once you decide to come to India, We will arrange ​Priority Scheduling of Hospital Appointments, Travel & Visa Assistance, Airport Pick up, Economical Hotel Stay, ​Complete ​Local Support​ ​24X7.​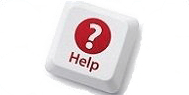 No Obligation – Zero Cost Assistance. We do not collect any service fee from patients. You will directly pay the hospitals after you arrive in India. We ensure Quick, Hassle Free, Affordable Treatment at World Class hospitals in India.
Get Expert Opinion from Dr. Gaurav Kharya.