Bone Cancer Treatment at World Class Hospitals in India
Bone Cancer Treatment from Top Specialists in India
Excellent Outcomes and Affordable Cost is assured.
Why you should choose India for Affordable, World Class Bone Cancer Treatment

Globally Trained & Highly Experienced Bone Cancer Specialists – Benefit from the expertise of Bone Cancer Specialists who have worked at World's leading Bone Cancer hospitals for decades and follow most advanced cancer treatment protocols.

World's Lowest Cost Cancer Treatment Packages. Best quality Drugs, Medicines and Consumables for Bone Cancer Care are produced in India at lowest cost and exported all over the world.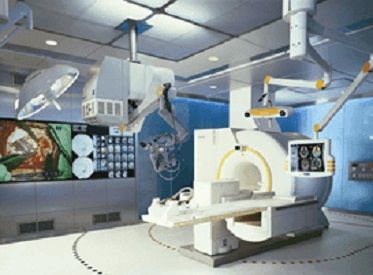 Complete Cancer Care with latest High-end technology infrastructure like Robotic Surgery System, Brain Suite, Novalis Radiosurgery TX, PET Scan, CyberKnife , Gamma Knife, IMRT and IGRT that help quick diagnosis and recovery.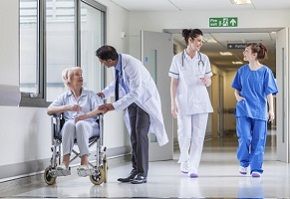 Well trained English speaking Doctors
, Nurses and Support Staff provide competent and compassionate Cancer care.
Get Estimate
---
Bone Cancer Treatment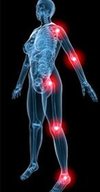 Bone cancer is a malignant (cancerous) tumor of the bone that destroys normal bone tissue. Not all bone tumors are malignant. In fact, benign (noncancerous) bone tumors are more common than malignant ones. Both malignant and benign bone tumors may grow and compress healthy bone tissue, but benign tumors do not spread, do not destroy bone tissue, and are rarely a threat to life.
Malignant tumors that begin in bone tissue are called primary bone cancer. Cancer that metastasizes (spreads) to the bones from other parts of the body, such as the breast, lung, or prostate, is called metastatic cancer.
The most common symptom of bone cancer is pain, which is caused either by the spread of the tumor or by the breaking of bone that is weakened by a tumor. Stiffness or tenderness in the bone may also occur. Sometimes there are other symptoms, such as fatigue, fever, swelling, and stumbling.Get Estimate
Types of Bone Cancer
There are Three Types of Bone Cancer :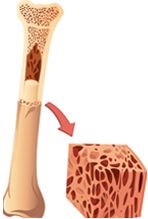 Osteosarcoma: Osteosarcoma is the most common type of primary bone cancer. This cancer mostly affects children and young adults between the age group of 10 and 25. Osteosarcoma often starts near the ends of the bones, where the new tissues form and bone is growing rapidly. It develops mostly in the knee.
Chondrosarcoma: Chondrosarcoma, one of the most common types of bone cancer in adults, over the age of 50 and form in cartilage — usually around the pelvis, knee, shoulders, or upper part of the thighs.
Ewing's sarcoma: Ewing's sarcoma occurs generally in the middle part of bones and start developing specially in the hip, ribs, upper arm and thigh bones. Like Osteosarcoma, this cancer mostly affects children and young adults between the age group of 10 and 25.Request a Call Back
Treatment of Bone Cancer at World Class Hospitals in India
Surgery for Bone Cancer :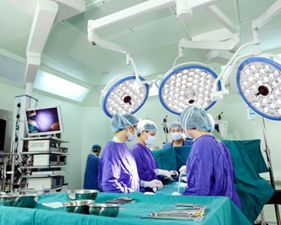 Surgery is the primary (main) treatment for the most types of bone cancers. Surgery may also be needed for the biopsy to detect the cancerous cells. The biopsy and the surgical treatment are separate operations, but it is very important that the doctor plans both together. Ideally, the same surgeon should do both the biopsy and the main surgery.
Limb Sparing Surgery :
It is also possible to remove just the tumour only even if the cancer is in your hip bones (the pelvis) to avoid amputation and leaving the limb intact as such. In the past, sometimes the whole leg and hip had to be removed.
The surgeon removes the cancerous part of the bone and replaces it with a metal implant called prosthesis. If the cancer is near a joint, the surgeon will remove the joint as well and replace it with a false one. This type of surgery is more commonly done in the leg bones such as the femur or tibia. These operations are called femoral replacement surgery and tibial replacement surgery respectively. It is also done in the major bone of the upper arm, called the humerus. This operation is called humeral replacement surgery.
Chemotherapy
Chemotherapy is the use of anticancer drugs to kill cancer cells. Patients who have bone cancer usually receive a combination of anticancer drugs. However, chemotherapy is not currently used to treat chondrosarcoma.
Radiotherapy
Approximately 40% of patients of all types of cancer undergo some kind of radiotherapy. It involves the use of beams of high-energy X-rays or particles (radiation) to destroy cancer cells. Radiotherapy works by damaging the DNA inside the tumour cells and destroying their ability to reproduce.
Radiotherapy can be used for different reasons: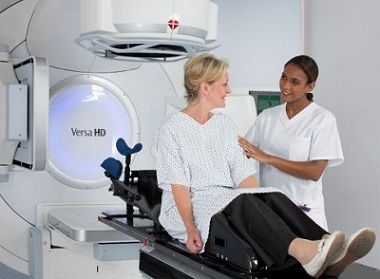 Total Cure: To Cure the Patient by completely destroying the tumour.
To Alleviate Symptoms: Radiotherapy is often used to relieve pain in more advanced cancers.
Adjuvant Radiotherapy – Given After Surgery: The Aim is to eliminate the cancer cells, subside the symptoms and to improve the overall survival of the patient.
Cryosurgery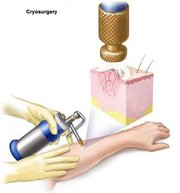 Cryosurgery is the use of liquid nitrogen to freeze and kill cancer cells. This technique can sometimes be used instead of conventional surgery to destroy the tumors. Cryosurgery is also used to treat tumors inside the body (internal tumors and tumors in the bone).
For internal tumors, liquid nitrogen or argon gas is circulated through a hollow instrument called a cryoprobe, which is placed in contact with the tumor. The doctor uses ultrasound or MRI to guide the cryoprobe and monitor the freezing of the cells, thus limiting the damage to nearby healthy tissue. Get Estimate
---
Ms Cheryl Campbell from USA shares her experience of travelling to India for Medical Treatment.

My husband and I have experience of hospitals both in the US and UK. Finding safemedtrip.com has been a boon. The hospital in India is overall the very best we have experienced. The level of care is exceptional.
Every member of staff works as a dedicated member of a team to assist recovery. We were somewhat nervous about coming to India as we have never visited before, but we were never left unsure or uncomfortable about anything from the time we were picked up at the airport. The medical facilities and the room facilities were equally excellent. We informed about every step which made us feel in control of our situation. The staff was extremely forthcoming and communicative. A special word of thanks, to the Physiotherapist, who worked hard and motivated me to get back on my feet again without any pain. Were any of our family to need surgery again, with time to make a choice we would come here.

Refer a Patient
---
Get the SafeMedTrip Advantage
Benefit from our expertise of helping hundreds of foreign patients find top quality, affordable medical care in India.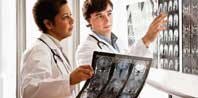 Get Expert Medical Opinion/ Second Opinion – Send us the Medical reports by Email or WhatsApp and we will get you Expert Advice ​​and ​Treatment Cost Estimates​ from Top Specialist at ​Three of India's ​leading hospitals within ​48 hours.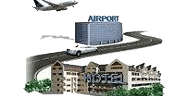 Free Concierge ​Services​ –​ Once you decide to come to India, We will arrange ​Priority Scheduling of Hospital Appointments, Travel & Visa Assistance, Airport Pick up, Economical Hotel Stay, ​Complete ​Local Support​ ​24X7.​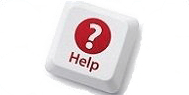 No Obligation – Zero Cost Assistance. We do not collect any service fee from patients. You will directly pay the hospitals after you arrive in India. We ensure Quick, Hassle Free, Affordable Treatment at World Class hospitals in India.
Get Expert Opinion from India's Best Doctors.