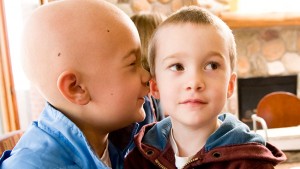 It was a grim situation to deal with for young parents after a blood test done on their firstborn to study neo-natal jaundice, which showed a very low platelet count. A genetic test confirmed their son was born with Wiskott – Aldrich syndrome (WAS), a congenital disorder that occurs only in boys and is characterized by eczema, low platelet count and immune deficiency rendering a child prone to all kinds of opportunistic infections.
Bone Marrow Transplant (BMT) has proved to be the new savior in such situations. A successful Haploidentical (Half-matched) Bone Marrow Transplant was performed by the doctors at at SafeMedTrip affiliated World Class Hospital in India on the five-month-old child with the mother as donor.
The hospital has established itself amongst the top 10 centers across India where successful haploidentical BMTs are being performed. The unit recently achieved its 100th BMT, a rare feat for a center barely three years into operation.
Of the 50 centers carrying out regular BMTs in India, just about 15 have crossed the 100 mark. Also, of these, only 5 to 6 centers carry out haploidentical BMTs, a procedure where the bone marrow is taken from one of the parents or a sibling. This provides only a 50% match but has been proven to be effective.
Explaining the procedure the Chief Consultant Paediatric Haemato-Oncology & BMT said that BMT offers a cure in a wide range of conditions from Leukemia, Thalassemia, Sickle-cell anaemia, and bone marrow failure to Primary Immuno-deficiencies.
"BMTs are of two types – autologous (use of one's own bone marrow) and allogeneic (use of donor bone marrow). Most centers in India carry out allogeneic transplants from only matched siblings. Haploidentical transplant becomes an option when there are no matched family donors available. Matched unrelated donors are difficult to find due to lack of donor registries in India and lack of Indian donors on international registries. Haploidentical transplantation is a treatment option gaining global acceptance as it increases the possibility of finding an acceptable donor within the family. Parents are always a half-match for their children and at times siblings, uncles and aunts can be half-matched donors. Until recently, closely related donor sources such as the patient's parents came with a high risk of incompatibility and a high incidence of fatal Graft versus Host Disease GvHD, where donor immune cells attack the recipient's body but newer transplant techniques have helped us overcome this hurdle," elaborated the Chief Consultant Paediatric Haemato-Oncology & BMT
Since 2012, there have been a total of 150 Haploidentical BMTs carried out across India. Of these, 36 cases have been carried out at our affiliate hospital with a high rate of success.
Use of haploidentical transplantation has greatly increased the options for patients in need of bone marrow transplant globally and is today a viable option being offered to patients at FMRI. India offers such unmatched BMT programs of global standards at one-tenth the cost of the procedure in the West. We are hence also treating a number of international patients.
For more information on Pediatric Bone Marrow Transplant https://safemedtrip.com/medical-services/organ-transplant-in-india/pediatric-bone-marrow-transplant-in-india.html