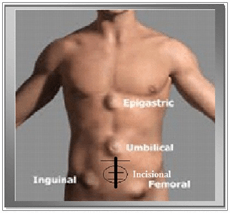 To create more awareness globally Safemedtrip world class hospital in India has initiated a program on spreading awareness on hernia called as "Hernia Care". Under the initiative of Senior Consultant Laparoscopic Surgeon, this special care program has been introduced to take care of all hernia related issues in women.
About the Sr. Consultant Laparoscopic Surgeon in Safemedtrip affiliated hospital in India
: –
He is MS, DNB, FRCS (Glasgow) – A renowned laparoscopic and bariatric surgeon with extensive experience. He has also performed 15,000 laparoscopic cholecystectomies with a single CBD transaction and four minor lateral injuries with zero conversion rates. This includes 135 cases of laparoscopic management of cholecystoduodenal fistulae. Further to this he has performed over 18,000 laparoscopic surgeries, which includes many complex procedures. He has performed very rare procedures such as Lap Whipple's operation, Endoscopic neck surgery, VATS excision of mediastinal tumors, Open Pancreaticoduodenectomy, Laparoscopic removal of huge retro-colic cyst, Lap excision of choledochal cyst, Lap total proctocolectomy for ulcerative colitis, Lap removal of huge mesenteric cyst extending from liver to pouch, Lap revision cholecystectomies,  and revision CBD explorations.
About Hernia Repair
Hernia is more common with men and a lesser known fact is that large number women are victim to this disease called Hernia because of the issues peculiar to the gender, and specifically the reproductive function of women.  A 
Hernia
 is a protrusion of an organ or the fascia of an organ through the abdominal wall of the cavity that normally contains it. This noticeable bulge under skin and the pressure of the tissue pushing its way through the weakened area can be a source of significant pain and discomfort. Surgery is the best way out of it.
All hernias are not equal. There are different types of hernia like
inguinal hernia, epigastric hernia, femoral hernia, internal hernia, hiatus hernia, incisional hernia and umbilical hernia.
A simple surgery could relieve the problems of a lifetime. All it needs is awareness in the community and access to a world class Hernia Repair Center that cares to screen patients.
To know more on hernia repair please visit: 
https://safemedtrip.com/medical-services/laparoscopic-minimally-invasive-surgery-in-india/laparoscopic-hernia-surgery-in-india.html
Most advanced Facilities are available at Hernia Repair Centre in Safemedtrip affiliated hospital in India: –
Patient counselling
Various treatment facilities
Latest technology in the world to cure patients and ensure quick rehabilitation.
Top consultants and surgeons in the hospital to provide a rich blend of skill and experience
Among the various state-of-the-art technologies used in the hernia repair would be the scarless SILS approach meshes impregnated with fish oils (omega-3 fatty acids derived from North Atlantic salmon) so as to prevent adhesions to internal organs
Newer fixation devices and the 'physiologic mesh' that tends to cling on to the abdominal wall without the need for too much fixation.
Great advantages of Laparoscopic Hernia Repair
Tiny openings, each 1/4 to 1/2 inch in diameter, instead of the traditional 3- to 5-inch incision.
Much less postoperative pain
Faster healing, resume normal activities in as little as two days compared to 3 to 5 weeks
In addition, with laparoscopic hernia repair, the mesh patch used to cover the abdominal defect is placed on the inside of the abdominal wall instead of the outside.
This method works with the natural outward pressure of the abdomen to secure the repair and promote healing.
Package Cost for Laparoscopic Hernia Surgery at Safemedtrip affiliated World Class Hospital in India
To know more about Hernia Repair in India please visit this link :
https://safemedtrip.com/medical-services/laparoscopic-minimally-invasive-surgery-in-india/laparoscopic-hernia-surgery-in-india.html