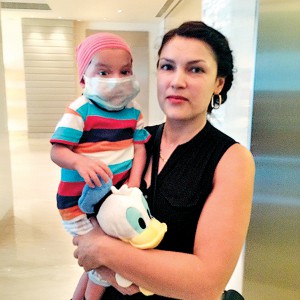 Gleb Kudriavtceva, a Russian boy aged two years and nine months, has a reason to smile. For he is now the country's youngest patient to undergo a complex heart transplant procedure at safemedtrip affiliated hospital, thanks to the couple who agreed to donate the organs of their two-year-old brain dead boy.
A team of doctors has not just given him a new lease of life, but also a ray of hope to many more children suffering from end-stage heart failure. Meant for 'no-option' patients, the heart transplant is a ray of hope for patients who do not expect to get relief through an angioplasty or a coronary bypass surgery.
On December 19 last year, Gleb from Moscow underwent heart transplant surgery. The complex procedure lasted for over eight hours. The boy weighed just seven kilograms then.
Gleb, was diagnosed with restrictive cardiomyopathy when he had just turned one. A condition where the heart loses its capacity to relax with each beat, the disease affects pumping of blood to heart resulting in patient having a very high lung pressure.
This left him with heart transplant as the only solution.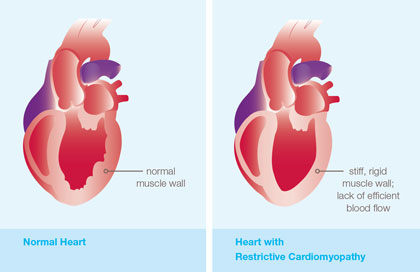 Before she came to India, Gleb's mother Nelli Kudriavtceva had to run pillar to post to get treatment for her boy. Leaving no stones unturned, his mother approached families in Russia for monetary support for her baby's treatment. After collecting enough funds, she travelled with her baby to Munich, Germany.
To her misery, doctors in Germany confirmed the diagnosis but unfortunately refused to treat him due to high lung pressure and she had to return to Russia.
Nelli then contacted doctors and clinics in the US and India. With US turning out to be too expensive, India became the automatic choice for treatment. Nelli and her baby arrived at safemedtrip affiliated Hospital in India.
"On arrival, Gleb's condition was quite critical, with an extremely low heart function and high levels of createnine, due to poor kidney function. He was immediately listed on the transplant list at both the state level and the regional level so that he could get a suitable heart at the earliest," said Director of Cardiac Sciences at the hospital.
He added, "After a wait of one-and-half months, on December 18 evening, the team of doctors from hospital received an alert about a suitable heart being available. Immediately, a team comprising of a cardio-thoracic surgeon, paediatric interventional cardiologist, cardiac anaesthetist, and intensivist left to evaluate the heart. Soon after the heart was harvested, it was airlifted using a charter flight and brought to the hospital.
The surgery was carried out successfully on December 19. In view of high lung pressure, the new heart took about 10 days to adjust, after which he recovered rapidly."
The surgery was technically difficult and challenging as the recipient was a very small boy. Starting from giving anaesthesia to fixing the heart in the chamber was a risky one because the boy was too young and sick to withstand anaesthesia. After the surgery within a six week boy weight gain 3.5 kg and recovering rapidly," said, HOD Critical Care & Cardiac Anaesthesia.
Until I came to India, I did not believe in miracles but now I am extremely grateful to the doctors. After a long struggle I am finally going to go back to Russia with my son and reunite with my daughter and rest of the family. This is the biggest gift god has given me this New Year, said Nelli, Baby Gleb's mother.
For more information on Pediatric Cardiac Surgery, Please visit this link: https://safemedtrip.com/medical-services/heart-surgery-in-india/pediatric-cardiac-surgery-india.html