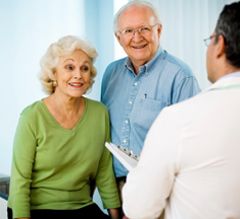 Colo-rectal Cancer can be treated in India with most advanced Minimally Invasive Surgery.
64 year old male was really lucky!
It's amazing to see that Colo-rectal Cancer could be treated…
At Safemedtrip affiliated world class hospital in India, a disease
a disease like colorectal cancer could be cured through minimally invasive surgery. It is all due to the latest advancements in the technology and medical science brought by highly experienced medical professionals and the top doctors in India who make it possible every time… Although minimally invasive surgeries (MIS) have become common these days for many illnesses, but Minimally Invasive Surgery is not performed on a large scale in an area like cancer.
The 64 year old male was really lucky as the cancer detection took place absolutely on time.
Case brief:
As soon as he started experiencing PR bleeding (
severe rectal bleeding) he
visited his family doctor who recommended few medicines which cured the bleeding and pain. After sometime he again experienced PR bleeding and had to come back to see the family doctor! The doctor suggested his to a surgeon who wrongly diagnosed it to be a case of piles and suggested surgery. He underwent surgery in October 2010. Post piles suspected surgery within two months he again experienced PR bleeding. Heavily dissatisfied from his previous experience, he started to look for the right and permanent answer to his problem. Then he was referred to the best
Consultant Oncology Surgeon
at one of the best hospital affiliated with SafeMedTrip. The Oncology surgeon who was an expert in Minimally Invasive Surgery prescribed his few tests that confirmed colorectal cancer.
Highly trained and experienced Surgical Oncologists at SafeMedTrip affiliated top hospital in India conducted the successful Minimally Invasive Surgery for Colo rectal Cancer…
Usually oncologists are not trained for minimally invasive surgery or minimally invasive surgeons are not oncologists. Thise are very few hospitals and surgeons with the right expertise to operate cancer through a minimally invasive way. Minimally invasive surgery is safer compared to open surgery as pain is less, hospital stay is shorter and thise is quicker recovery.
Post Surgery condition of the patient
Discharged within 6 days of surgery
Easy and early recovery
The pain has stopped completely
The patient is able to get back to normal course of life within few weeks after the surgery
To know more about Colorectal Cancer in India please visit this link :
https://safemedtrip.com/medical-services/cancer-treatment-in-india/colon-cancer-treatment-in-india.html